My Life on a Diet Star Renée Taylor Would Love to Do The Nanny Again
Renée Taylor remembers a meeting she once had at the Edison Hotel decades ago. She thought it was going to be fancy, she explains. When she got there, not only was the meeting in the lobby — but they never even took their coats off.
Today, Taylor looks around the seating area at Friedmans Restaurant in the Edison Hotel and is awash with memories. While the 85-year-old showbiz legend is returning to the New York stage this summer for the first time in 17 years in a show called My Life on a Diet, that doesn't stop either of us from ordering the soul food-iest item on the Friedmans menu: delicious pastrami reubens.
Inspired by her self-help book from the 1980s, My Life on a Diet looks at all the fad diets Taylor — beloved for playing Sylvia Fine on The Nanny and known for works like Lovers and Other Strangers (for which she and her late husband, Joseph Bologna, received Oscar nominations for its 1970 film adaptation) — went on through the years in her quest to look like a traditional movie star.
But as she explains over lunch, and as she says on a nightly basis at the Theatre at St. Clement's, My Life on a Diet isn't actually about being on a diet. It's about self-forgiveness.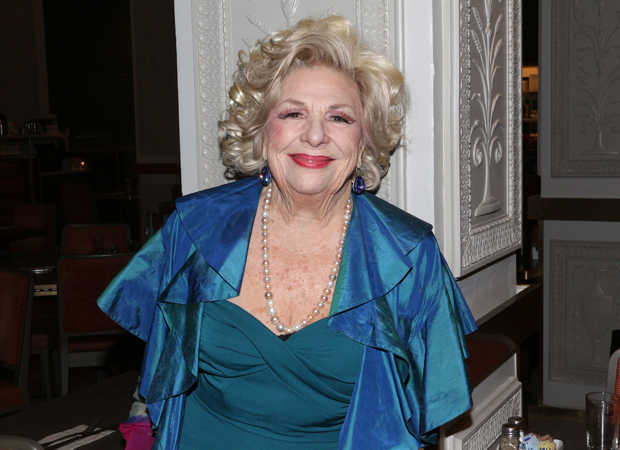 You wrote My Life on a Diet as a self-help book in 1986. Why turn it into a stage show?
My husband said, "Why don't we do it as a one-woman show?", and I said, "No, I don't think people would be interested in all my diets." But he said, "Everybody we meet is on a diet. Even men would be interested in it." So we tried it. We wrote it in Barnard, Vermont, and started doing it.
It's not really about diet. It's about what a fool I was to go on all those diets because I thought I'd look like movie stars. I was in Lee Strasberg's class with Marilyn Monroe and in class at the Academy of Dramatic Arts with Grace Kelly. I really thought if I ate what they ate, I'd look like them.
What are some of the diets you went on?
I was on all these crazy diets like the "Vogue Champagne Diet." They said you must have two glasses of champagne before each meal, and it must be an expensive one, because cheap champagne has more calories. So I became a $200-a-bottle Cristal drunk. I'd go to parties with Cristal in a paper bag and they'd say, "You can't walk around with that." I'd say, "I don't want to go off my diet." I joined AA after that.
There was the "Last Chance" diet, which I went on with Lainie Kazan. You have to have two ounces of liquid protein three times a day. We lost 40 pounds, but I read that women died from it, so we had to get off.
Grace Kelly was almost anorexic when I met her, so I went on her yogurt diet. When she got married [to Prince Rainier of Monaco], I sent her a yogurt maker and she wrote me back a note on royal stationery saying if I was ever in the neighborhood, I should come for tea and yogurt.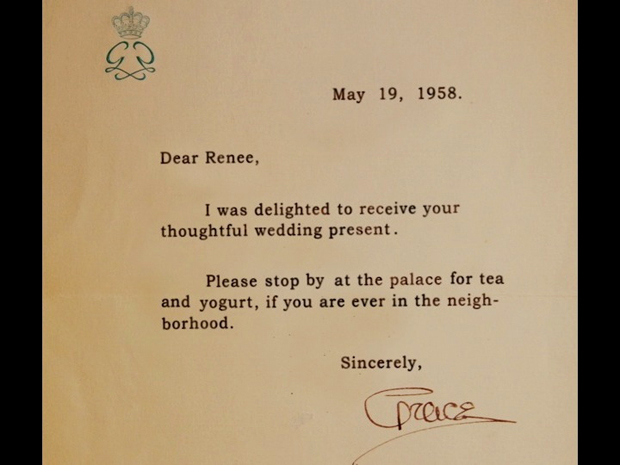 Do people relate to your show the way your husband thought they would?
People are very touched. The say they cried; they say they never laughed so much; they tell me what diet they're on now and if it's working or not. My favorite part of the show is meeting the audience afterwards. I love to meet them and talk to them.
How long did it take you to realize that you were happy the way you are?
Long time. I was always on a diet. I wanted to lose weight because they said I wasn't thin enough or young enough. The show, for me, is really about self-forgiveness. Being on The Nanny, being overweight, being nominated for an Emmy, and getting recognition for that made me say, "You know, I don't have to do this."
Would you do a reboot of The Nanny?
I'd love to do The Nanny again. Whenever I see her [Nanny star Fran Drescher], I say, "Fran, I'm available." We don't have to be older, just the children, and she says you can't do that. If Roseanne's husband didn't really die, why can't we suspend disbelief?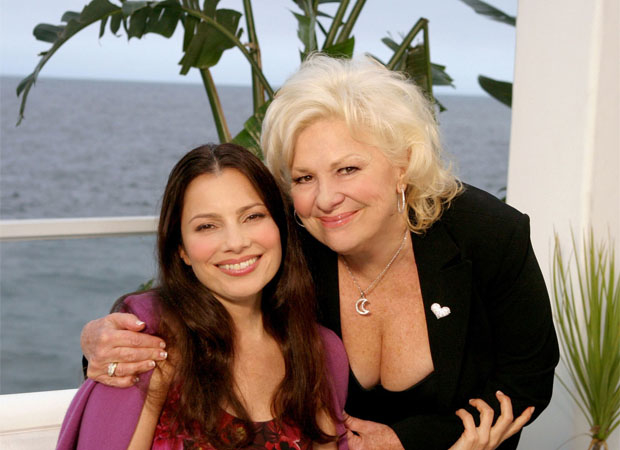 You have so many great celebrity stories. Tell me another good one.
My mother, Frieda, was a crazy movie fan, even more so than me. We went backstage once to meet Joan Crawford. She said, "Joan, I hear in the MGM commissary you have two pieces of whole-wheat raisin bread, but you just eat the raisins because you have an iron deficiency. But Joan, you have to eat the whole-wheat bread to keep you constipation-free." Afterwards, Joan gave us an autograph that said, "To Frieda. Gratefully, Joan Crawford." She's the last person you think of as being grateful. [laughs]
You and your husband were married for more than 50 years. What's the key to longevity as a couple that also worked together?
We were just madly in love. We had so much fun, and even when we would fight, I'd say, "That's a great line. I'm gonna write that down." Or I'd say, "You ruined my life; I never want to see you again." And he'd say, "OK, where do you want to have dinner?" We never took the fights seriously.
He directed the original version of My Life on a Diet, but he passed away in 2017. Does performing the show now feel different without him here?
No, because I hear his voice. He talks to me all the time. And I tell him, "Don't talk. Just kiss me."