Idina Menzel to Perform at the Super Bowl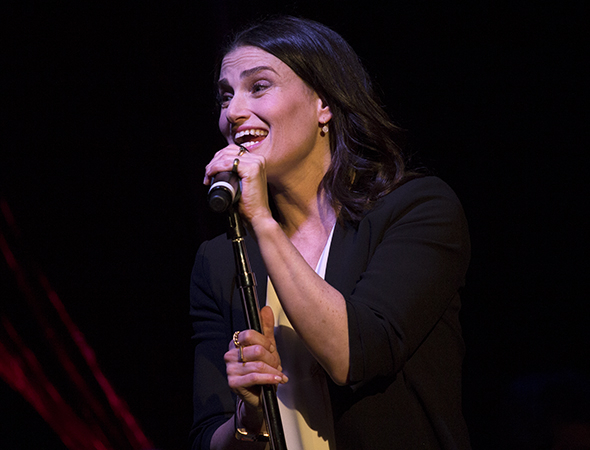 Broadway darling Idina Menzel has announced that she will sing the National Anthem at Super Bowl XLIX on February 1. This year, the annual sporting event is set to take place at University of Phoenix Stadium in Glendale, Arizona.
Menzel announced the news via her Twitter account this morning, with a Tweet saying she was "humbled and honored to be asked."
— Idina Menzel (@idinamenzel) January 16, 2015
Idina Menzel is known for originating the roles of Elphaba in Wicked and Maureen in Rent on Broadway. In the Disney film Frozen, she voiced the character of Elsa, performing the the Oscar-winning song "Let It Go." Menzel currently stars in the Broadway musical If/Then, which is scheduled to close on March 22. On July 7 she will begin a world tour of concert performances at the Altria Theater in Richmond, Virginia.
Singer-songwriter John Legend has also been tapped to participate in Super Bowl XLIX's preshow events, with a rendition of "America the Beautiful." Pop star Katy Perry will headline the halftime show, where she will joined by Lenny Kravitz.