Goodman Theatre's World Premiere of Ike Holter's Lottery Day Releases Photos
Goodman Theatre has released production photos of its world premiere of Ike Holter's Lottery Day, directed by Lili-Anne Brown, now running through April 28 in the Owen Theatre. Check out some of the photos below.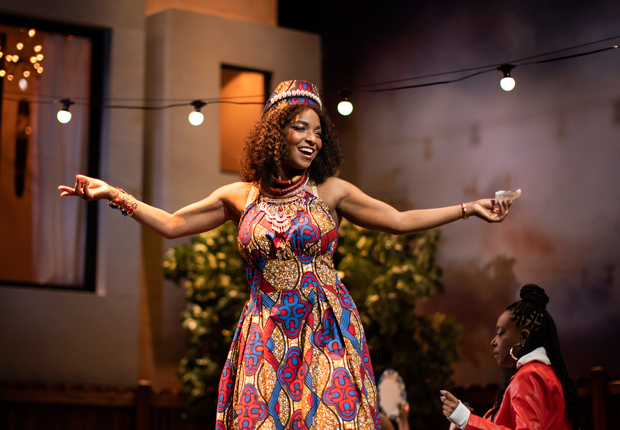 According to a press release, Lottery Day "follows the matriarch, Mallory (J. Nicole Brooks), of a quickly gentrifying neighborhood, who invites the lonely residents, hardcore activists and starving artists of her block to what she hopes will go down as a legendary barbeque — thanks to a special surprise. Her mysterious plan to revitalize her community, however, may just be the very thing that tears it apart."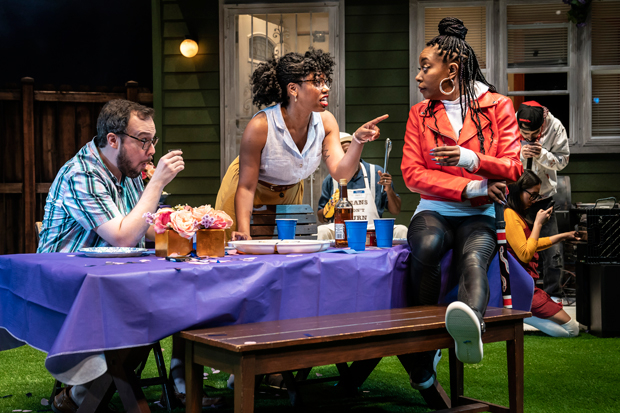 In addition to Brooks, the cast includes Aurora Adachi-Winter, Sydney Charles, McKenzie Chinn, Robert Cornelius, James Vincent Meredith, Tommy Rivera-Vega, Tony Santiago, Michele Vazquez, and Pat Whalen. The creative team includes Arnel Sancianco (set designer), Samantha C. Jones (costume designer), Jason Lynch (lighting designer), and Andre J. Pluess (sound designer).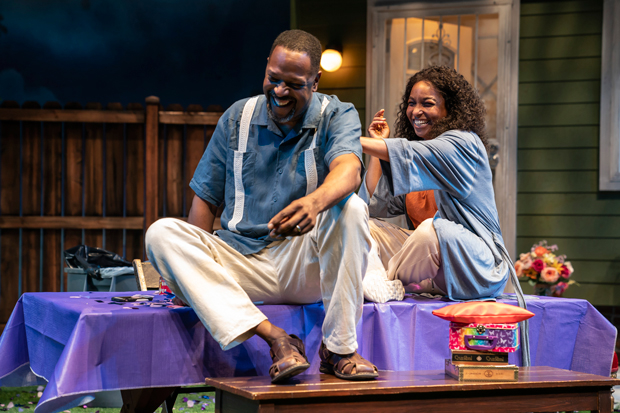 Lottery Day is the last in a series of plays collectively known as the "Rightlynd Saga," set in the eponymous fictitious 51st Chicago ward that has long undergone political corruption and gentrification. The other plays in the series are Rightlynd, Exit Strategy, Sender, Prowess, The Wolf at the End of the Block, and Red Rex.