6 Musical Daddy Issues: Tap Into Your Resentments This Father's Day
Father's Day is a time to celebrate dad with a barbecue and a couple o' brewskies. But that's no reason to let go of your old animosities. If you're having trouble accessing those latent emotions, get "method" with six of Broadway's eternally paternally scarred. Maybe after you read the sob stories of these dysfunctional dads, you'll start to feel a little more grateful for your own.
---
1. Kinky Boots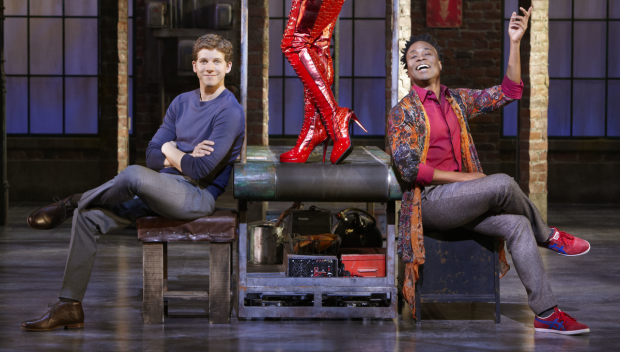 Fathers have disapproved of their children's clothing choices for centuries. But Kinky Boots takes the concept to a whole new level. While Lola tests his father's patience by showing up to a boxing match in drag, Charlie gives her a run for his disappointing-child money by making some poor shoe decisions that nearly bankrupts the family business. Somebody call the fashion police!
---
2. Wicked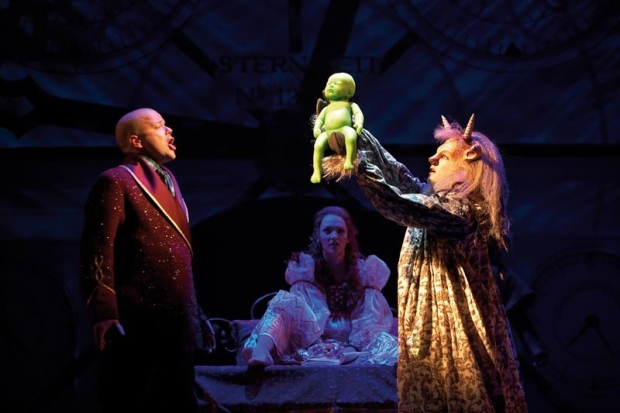 Since the Garden of Eden, children have borne the brunt of their parents' transgressions. Just ask Sleeping Beauty…or the Madoffs. On Broadway, nowhere is this sad truth more visible than at the Gershwin Theatre where Elphaba, the shockingly green and not-so-Wicked Witch of the West, must spend eight shows a week dealing with the fallout from her parents' illicit affair — and the pigmental implications of their drug use.
---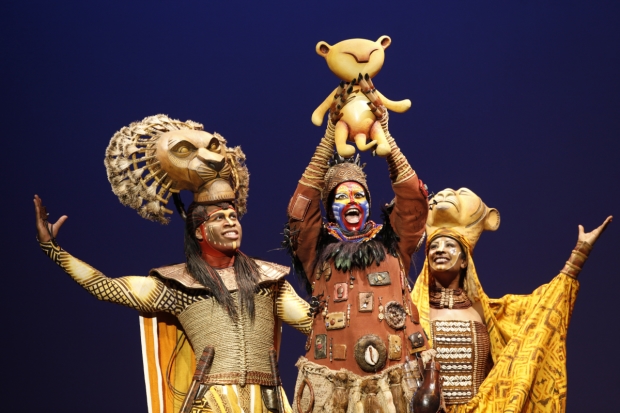 Since it's based on the grand regent of daddy issues, it's no wonder The Lion King does the genre justice . In fact, the show's treatment of the final moments between Simba and his father Mufasa is among the most consistently tear-jerking on Broadway. And fortunately the musical features the comic relief that Hamlet is sorely lacking. It still baffles us why Shakespeare nixed the talking warthog.
---
4. Mamma Mia!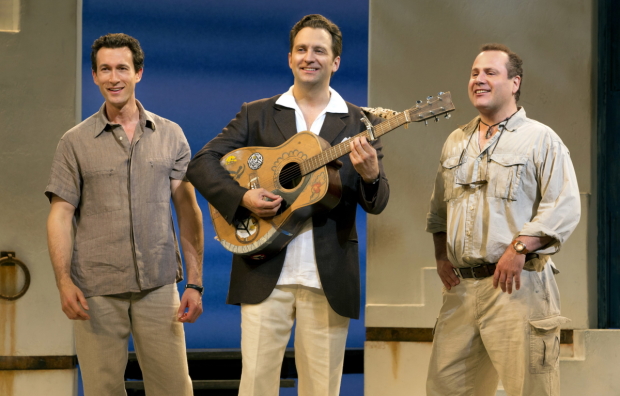 "A mother. A daughter. Three possible fathers." It's definitely a trip down the aisle you'll never forget. And with triple the papa drama. After all, no one's better at daddy issues than the Greeks. Spoiler alert: Sophie does not marry any of her fathers.
---
5. Fun Home

Fun Home, the new Tony Award-winning Best Musical, is based on cartoonist Alison Bechdel's real-life experiences with her closeted gay father and his eventual suicide. As the most recent addition to Broadway's pool of daddy issues, it offers a more earnest alternative to glitz-infused musicals like Mamma Mia! and Kinky Boots. Which isn't to say they haven't worked in a sweet '70s dance number.
---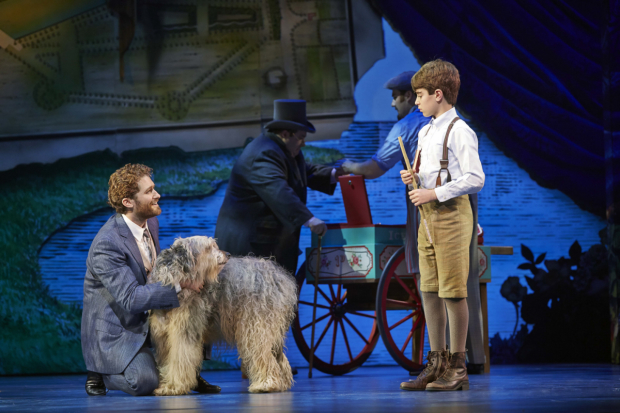 Nothing screams daddy issues like someone actually screaming, "You're not my father!"…which is a thing that really happens in Finding Neverland. Poor J.M. Barrie is suffering from an extreme case of Stepdad Syndrome. True, he's not actually stepdad to the Llewelyn Davies boys, but from mackin' on their mom to showing up at their home in the middle of the night with all his weird theater friends, he's got all the bases covered.