Zac Efron Announces Launch of The Greatest Week in New York City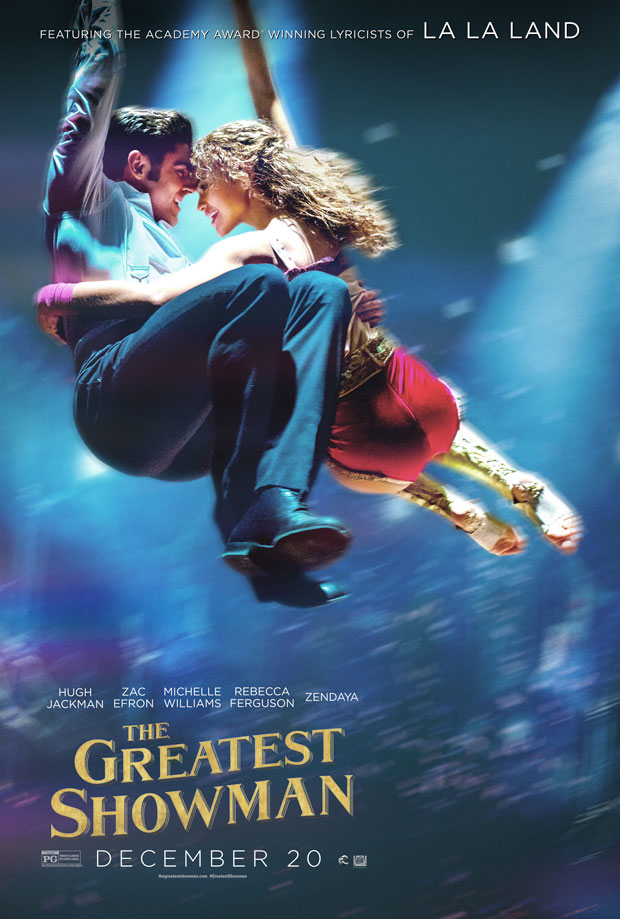 This morning on Today, Zac Efron announced the launch of The Greatest Week, a series of fan-centric activities in New York to celebrate the release of The Greatest Showman, which hits theaters on December 20. The Greatest Week is a part of a partnership with 20th Century Fox and NYC & Company.
Events begin tonight, with the film's premiere onboard the Cunard Queen Mary 2 cruise ship. Fans can watch the red carpet stream live starting at 5:30pm ET on Yahoo! and Cunard's Facebook pages.
Tomorrow, December 9, the Empire State Building will debut The Greatest Music to Light Show, featuring Showman cast member Keala Settle performing music from the film, coordinated to the Empire State Building's tower lights. The show will be broadcast on the Empire State Building's Facebook page starting at approximately 8:25pm.
The Greatest Singing and Shopping Experience (December 10) will feature a performance by Tony nominee Saycon Sengbloh (Eclipsed) of a song from the film as well as holiday favorites performed by Broadway artists. Performers will be inviting shoppers to join in for some impromptu sing-alongs in the middle of the UrbanSpace Holiday Market at 3pm in Union Square. There will also be a custom painted piano, courtesy of Sing for Hope.
The Greatest Piano Bar Takeover (December 11) will feature performances by Settle at Club Cumming, followed by The Greatest Kids day on December 12 (performance by Harlem School of Arts at NASDAQ headquarters in Times Square), The Greatest Inspiration on December 13 (3pm pop-up concert in Times Square's Duffy Square with Broadway Inspirational Voices), and a final surprise performance on December 14.
The Greatest Showman is described as "a bold and original musical that celebrates the birth of show business and the sense of wonder we feel when dreams come to life. Inspired by the ambition and imagination of P.T. Barnum, The Greatest Showman tells the story of a visionary who rose from nothing to create a mesmerizing spectacle that became a worldwide sensation."
Tony winner Hugh Jackman leads the cast as P.T. Barnum, founder of Barnum & Bailey Circus, alongside Zac Efron, Tony nominee Keala Settle, Rebecca Ferguson, Zendaya, Tony nominee Michelle Williams, and more. The film features a score by John Debney and Tony winners Pasek and Paul (Dear Evan Hansen).