The Flick Extends at the Barrow Street Theatre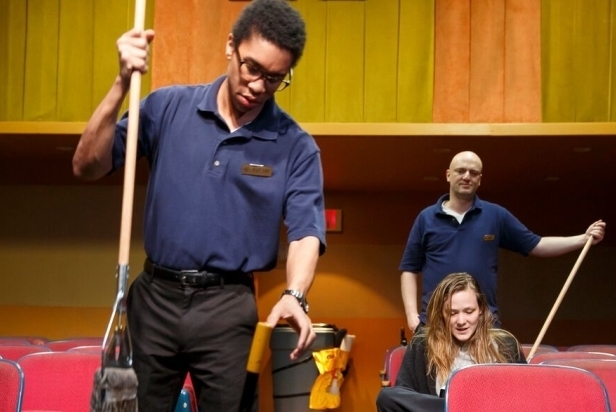 Annie Baker's Pulitzer Prize-winning The Flick has extended its return engagement off-Broadway through January 10, 2016. The production opened at the Barrow Street Theatre on May 18.
Following its world premiere as part of Playwrights Horizons' 2012-13 season, the reprised production features its original cast made up of Alex Hanna, Louisa Krause, Matthew Maher, and Aaron Clifton Moten. Tony winner Sam Gold (Fun Home) directs.
Set in a run-down Massachusetts movie theater, The Flick follows the heartbreaks, loneliness, and battles of three underpaid employees as they sweep up popcorn, mop the floors, play "Six Degrees of Kevin Bacon," and tend to one of the last 35-millimeter film projectors in the state.
For tickets and more information, click here.