Sophia Anne Caruso and Others Complete Cast of Grey House on Broadway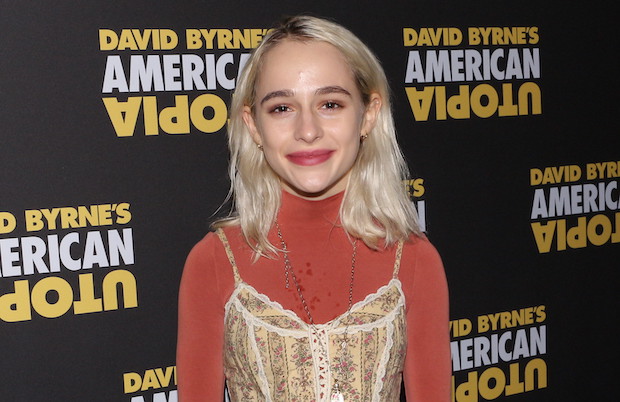 The producers of Levi Holloway's Grey House have announced complete casting for the Broadway production, which is set to begin performances at the Lyceum Theatre on April 29 ahead of an official opening night on May 30.
The play is described as follows: "When a couple crashes their car in the mountains, they seek shelter in an isolated cabin. Its inhabitants, though somewhat unusual, are eager to make their guests feel right at home. But as the blizzard outside rages on and one night turns into several, the couple becomes less and less sure of what's true—about their hosts, themselves, and why that sound in the walls keeps getting louder."
Joining the previously announced Laurie Metcalf, Tatiana Maslany, and Paul Sparks are Sophia Anne Caruso as "Marlow," and Millicent Simmonds as "Bernie," are Cyndi Coyne as "The Ancient," Colby Kipnes as "Squirrel," Alyssa Emily Marvin as "A1656," and Eamon Patrick O'Connell as "The Boy."
Joe Mantello (Wicked) directs a creative team that includes Scott Pask (Scenic Design), Rudy Mance (Costume Design), Natasha Katz (Lighting Design), Tom Gibbons (Sound Design), Or Matias (Music Supervisor & A Cappella Arranger), and Camille A. Brown (Choreography). Andrew Morrill will serve as director of artistic sign language.