Smash Choreographer Joshua Bergasse Gives His All to Sweet Charity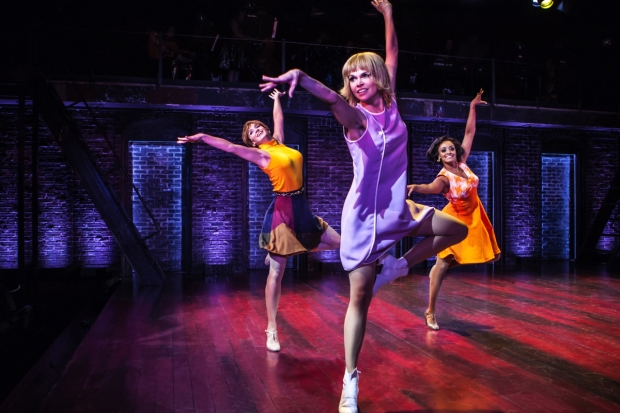 In one of the most highly anticipated shows of the season, Tony Award winner Sutton Foster (Anything Goes) stars in the New Group revival of Sweet Charity, which is now in previews at off-Broadway's Pershing Square Signature Center. Foster plays Charity Hope Valentine, an improbably optimistic dancer-for-hire at a seedy club in Times Square. The show features timeless numbers by Dorothy Fields and Cy Coleman, like "If My Friends Could See Me Now" and "Big Spender."
The show's choreographer, Joshua Bergasse, is best known for having choreographed all the numbers for the TV show, Smash. He made his Broadway debut as a dancer in the original Broadway run of Coleman's The Life, an experience he cherishes to this day. "I was a replacement in the ensemble, so I only did the last three months of the show," he recalls. "I never got to work with Cy, but he came up to me at the closing night party and said, 'I saw you up there tonight and you were great.' It meant the world to me to get noticed by someone like that. It really encouraged me to keep working."
As one of America's most in-demand choreographers, Bergasse is working all the time these days: After Sweet Charity, he's going to take a quick breather — "just a few workshops" — before jumping into the Broadway debut of Charlie and the Chocolate Factory. He spoke with us about director Leigh Silverman's bold new vision for Sweet Charity, the collaborative nature of dance, and the nerve-racking task of creating new choreography for an iconic musical.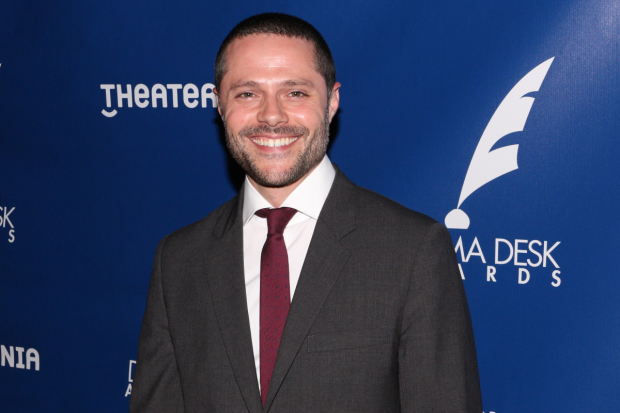 What is Leigh Silverman and the creative team's take on Sweet Charity?
Leigh is an extraordinary leader. The most important thing to her is staying true to the story. So we've taken the gloss off and it is a little darker and seedier. We haven't rewritten anything, but we've portrayed everything a little more real. It's kind of horrible what these girls have to go through. Some of them might have an extracurricular business — you don't know.
The girls are referred to as "taxi dancers," which means a dance partner for hire. Do those even exist anymore?
There are very few. I think there's one place out in California. Most of them were gone by the sixties. They're not strippers and they're not prostitutes…per se. They dance with their clients, they drink with them, and keep them company. I guess, depending on the girl and if the price is right, they could do more, but not on the premises. Part of the concept of this production was to bring the audience into the club with a three-quarter thrust stage. It also gets us as close as possible to Charity, to feel like we're a part of her mind and her thinking. It's up close and personal. She's going to be belting about three inches from your face.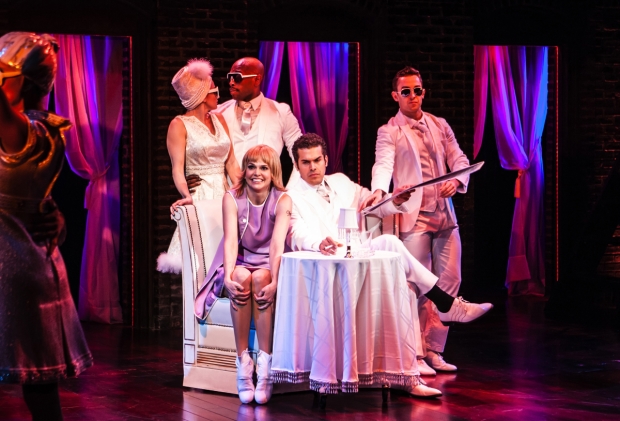 Speaking of Sutton Foster, what has it been like collaborating with her on this show?
She's willing to try anything, which I love. She brings great ideas to the table and she's always looking for something new, something different. She can be such a goofball. We find some really funny moments just from her goofing around. She's also such a smart actress. So from the second she's dancing in rehearsal, she's already acting and bringing the character to the step. Not every actor does that.
To choreograph within such an intimate space must also require close collaboration with the set designer. How have you and Derek McLane worked together to achieve that balance of space and vision?
Derek is a genius. We've worked together a few times now. One of the things I love is that he understands the needs of a choreographer to have space to dance. He's also really mindful of mundane things like the texture of the floor, making sure it's not too sticky, but not too slippery. That stuff matters. He bought us as much dance space as we could get by really opening it up for us.
What is your process when you're building the dances?
I jump around, usually depending on when actors are available. Sometimes you just get so burned out. If you've done eight hours of a number, you just can't even look at it anymore, so I'll jump around. After we get something on its feet, we spend a few hours. Then you go back and spend an hour. Hopefully, the time needed to refine a number gets shorter and shorter.
Sweet Charity is so closely associated with its original director and choreographer, Bob Fosse. How do you deal with the tyranny of expectations that comes with a show like this?
Sleepless nights and medication. It is certainly the most daunting assignment I have ever undertaken. But once we got into the studio and started experimenting, it started to feel better. In reimagining all these numbers and trying to do them in my voice, I have to admit that a part of my voice as a choreographer is influenced by Fosse. So there are accidental and purposeful homages within this production to him. There are moments in rehearsal where I say, "I think they may have done this in the original and we're going to do it too, because it's perfect for the moment." I'm not going to go against the perfect story. Also, our dancers are so specific. If we try to force a style on them that is not indigenous to their bodies, that's not doing them justice.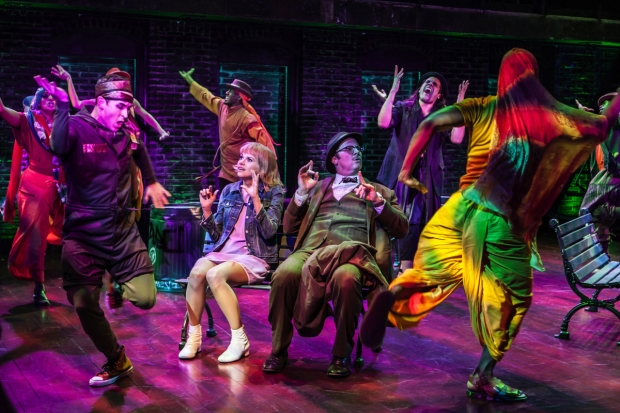 As a choreographer, how much room do you leave for spontaneity and the things the performer will bring into the rehearsal?
Huge amounts. I look to the performers for inspiration. What I do and what my body does is not what Sutton does. Look at her: She's so tall and beautiful and I'm short and squaty. I don't want her to dance what I'm going to do. I want to find what looks great for her, so we experiment with different things. We might go through ten different versions of a count of eight before we find what works. I like that collaboration with the actors. They get a sense of ownership of the choreography, so they take more pride in the performance of it.