Little Shop of Horrors Begins Performances Tonight at Trinity Rep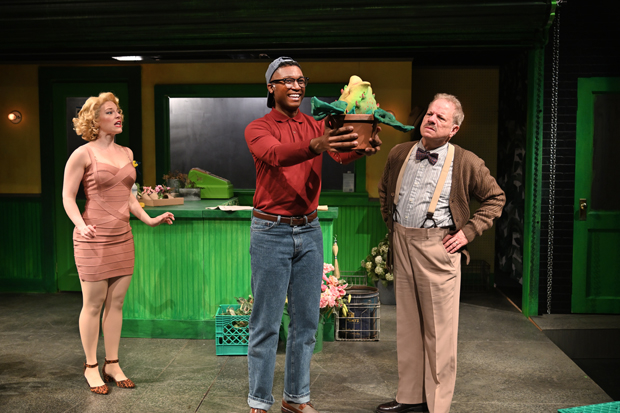 Performances begin tonight of Trinity Rep's new production of Little Shop of Horrors. Directed by Tyler Dobrowsky, the production will run through May 12, with opening night set for Monday, April 15.
Jude Sandy stars as Seymour, with Rebecca Gibel as Audrey, Stephen Berenson as Mushnik, and Rachael Warren as the voice of the plant. The rest of the cast includes Timothy Crowe (ensemble), Janice Duclos (ensemble), Stephen Thorne (the dentist), Olivia Miller (ensemble), Carla Martinez (Chiffon), Elexis Morton (Crystal), Kedren Spencer (Ronette), and Taavon Gamble (Skip Snip). Ted Chylack will be the plant puppeteer.
The creative team will include Sara Brown (set design), Andrew Jean (costume design), Dan Scully (lighting design), Peter Sasha Hurowitz (sound design), Esther Zabisnski (musical direction), and yon Tande (choreographer).