Jack O'Brien and Martha Plimpton Honored by Red Bull Theater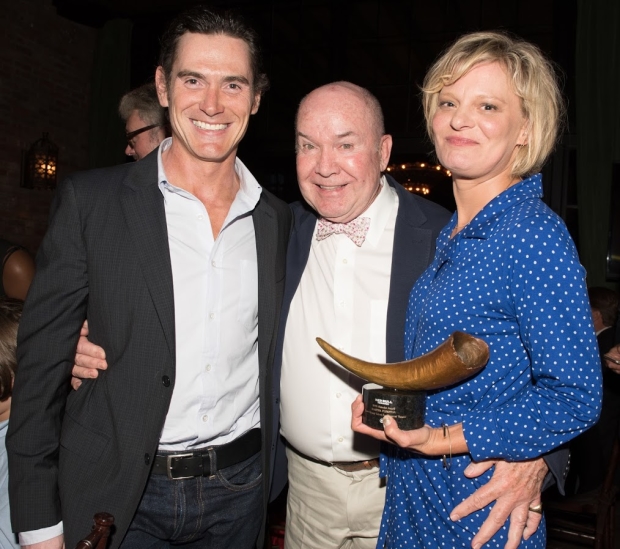 Red Bull Theater presented its seventh annual Running of the Red Bulls benefit on June 15. The evening celebrated the off-Broadway company's 12th season.
Hosted by Marc Vietor, with Broadway vet Paige Davis serving as auctioneer, the evening honored three-time Tony-winning director Jack O'Brien (It's Only a Play) with the Matador Award for Extraordinary Achievement in Classical Theater, and three-time Tony-nominated actress Martha Plimpton (A Delicate Balance) with the Matador Award for Extraordinary Talent for Classical Theater.
The evening also featured performances by Tony nominee John Ellison Conlee (Murder Ballad) and Molly Pope (Found), and special guests including Billy Crudup (The Coast of Utopia), Kathleen Chalfant (A Walk in the Woods), and more.