Interview: Mary Testa Takes a New Look at A New Brain
Twenty-five years ago, Mary Testa accepted the part of Lisa the homeless woman in the off-Broadway premiere of William Finn's semiautobiographical musical A New Brain. The show was written by Finn and James Lapine on the heels of their career-making Tony wins for Falsettos, and it told the story of the composer's life-threatening brain surgery. Testa — Finn's friend and muse for over 20 years already — saw him through it all.
With a couple decades of perspective and a meatier character to portray, Testa is circling back to the piece this summer at Barrington Stage (a co-production with Williamstown Theatre Festival). She now plays Mimi Schwinn — mother to Finn's musical avatar Gordon Schwinn (Adam Chanler-Berat) who grapples with the possibility that he has run out of time to make art.
It's poignant subject matter for any performer, let alone one who saw the theatricalized events unfold up close. In this second look, Testa is finding new bliss in the music, new fear in the story, and a new appreciation for her lasting creative partnerships. She may have a sprawling list of stage credits — not to mention three Tony nominations (for On the Town, 42nd Street, and Oklahoma!). But if you give her résumé a close inspection, you'll see a life in the theater built on bonds, not clout.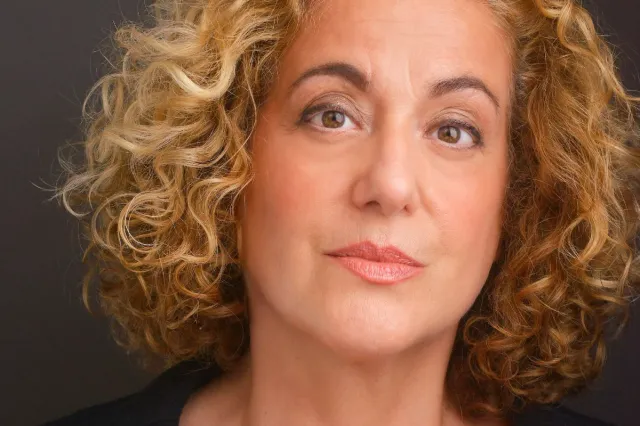 Not only are you revisiting A New Brain after performing in the original 1998 production, but your professional relationship with William Finn dates back at least to 1979 with In Trousers, the piece that eventually evolved into Falsettos. What's the origin story of your creative ties to Mr. Finn?
I met Bill when I was 19 years old — I was a sophomore at the University of Rhode Island. We had a very strong theater department, and we had a 10-show season of all new shows. Bill had just graduated Williams College, and they were going to do one of his new shows called Scrambled Eggs. [At the time], I was in Antigone, in the chorus, and at one point we were going around in a circle making sort of musical sounds. Bill came and they asked him, "What students would you like to have in your show?" He saw me and he said, "I want her." So that's how we first met.
Clearly your relationship lasted beyond Scrambled Eggs.
I've known Bill and he's been a friend of mine for almost 50 years now.
What do you find most compelling about his music?
I can tell when I love music. It sort of hits me in the gut. It's hard for me to describe it any other way. And his music has always done that. As a matter of fact, we were rehearsing one of the mother's songs, "The Music Still Plays On," which is a gorgeous song, and I literally just started crying. We all started crying when I sang it through the first time because it's so beautiful. And that's what his music has always done to me. It's gorgeous and smart and also very funny at times. And very quirky, which I love. I've gone on to work several times with Michael John LaChiusa who I feel the same way about. I feel very lucky that I get to work with these extraordinary composer-lyricists.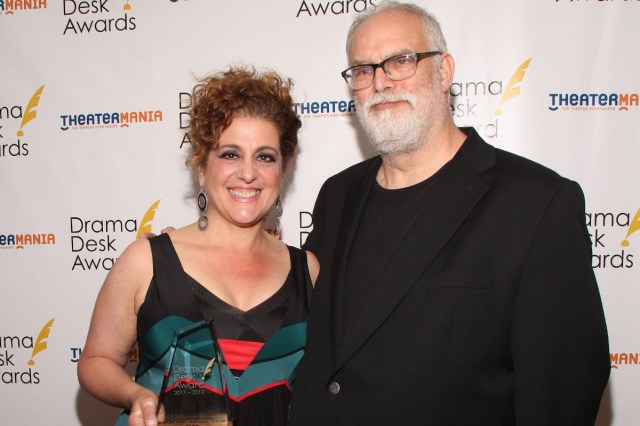 Those relationships seem very special, and very unique to the world of musical theater.
Absolutely. I just recently was one of four people honored at Transport Group, and the speech I gave — which was off the cuff — was like, you know, you get in the head space sometimes as an actor where you're like, "So-and-so's doing so much better than me. How come I'm not seen for this? Why am I not seen for that?" It's this death spiral that a lot of people feel. I'm at a point in my career now where I'm older and I don't stress a lot of things. I never really did, but I'm like, as long as I can work with people I love and respect and admire, I'm gonna be good. It doesn't matter if I'm a superstar. As long as I can be artistic and work with people I respect and love, then I'm really golden. That's how I feel when I work with Bill.
The first time you did A New Brain was in the wake of the actual health crisis that inspired Bill to write the musical. How does it feel coming back to the piece with some distance from that experience?
What's odd is that this time I'm reliving Bill's experience more than I did the first time. The first time I think I was— I was there. I wasn't by his side 24/7 but I was there. I was at the hospital before he went in for surgery and I guess it was PTSD or something because this time going through this show, it really affected me. It brought me back to just how dire it was. I was so much younger and just like, "Everything's positive and everything's fine!" But now I know how life can be. The older you get the more you realize how tenuous everything is. It was wonderful to work on it because it was working with Graciela [Daniele] and [James] Lapine and a wonderful cast of people. But I think this particular subject matter rings a little deeper than it did the first time. This time I feel it more.
A New Brain is also a story about an artist who just wants another opportunity to make art. How does that theme resonate with you?
That's where I live as well. As an actor, it's about expression and being free to express and create the reality that you're a small part of. It's a gorgeous thing. It's why we're all alive. It's why we're actors. If people can come, come see [A New Brain] because it's a beautiful show. And Adam Chanler-Berat is fantastic. And I get to work with Tally [Sessions] all year because our next project is Michael John's Gardens of Anuncia at Lincoln Center — which is about Graciela! I've been doing this 47 years and that is the beauty of working for a long time in the theater. Every show you do becomes a family and it's a beautiful thing.