Interview: Elijah Rhea Johnson on Becoming Michael Jackson on Broadway
When you're the first replacement for a Tony Award-winning actor, it's natural that you might feel a little intimidated. But Elijah Rhea Johnson has been preparing for this moment since he was a child, dancing in his kitchen. Johnson assumed the leading role of Michael in Broadway's MJ at the Neil Simon Theatre in a full circle moment: not only was he raised on Michael Jackson's music, but he played a different role in earlier, pre-Broadway workshops of the show. It's a lot of work, he notes, but he's awfully happy to be there, and enjoying every single moment.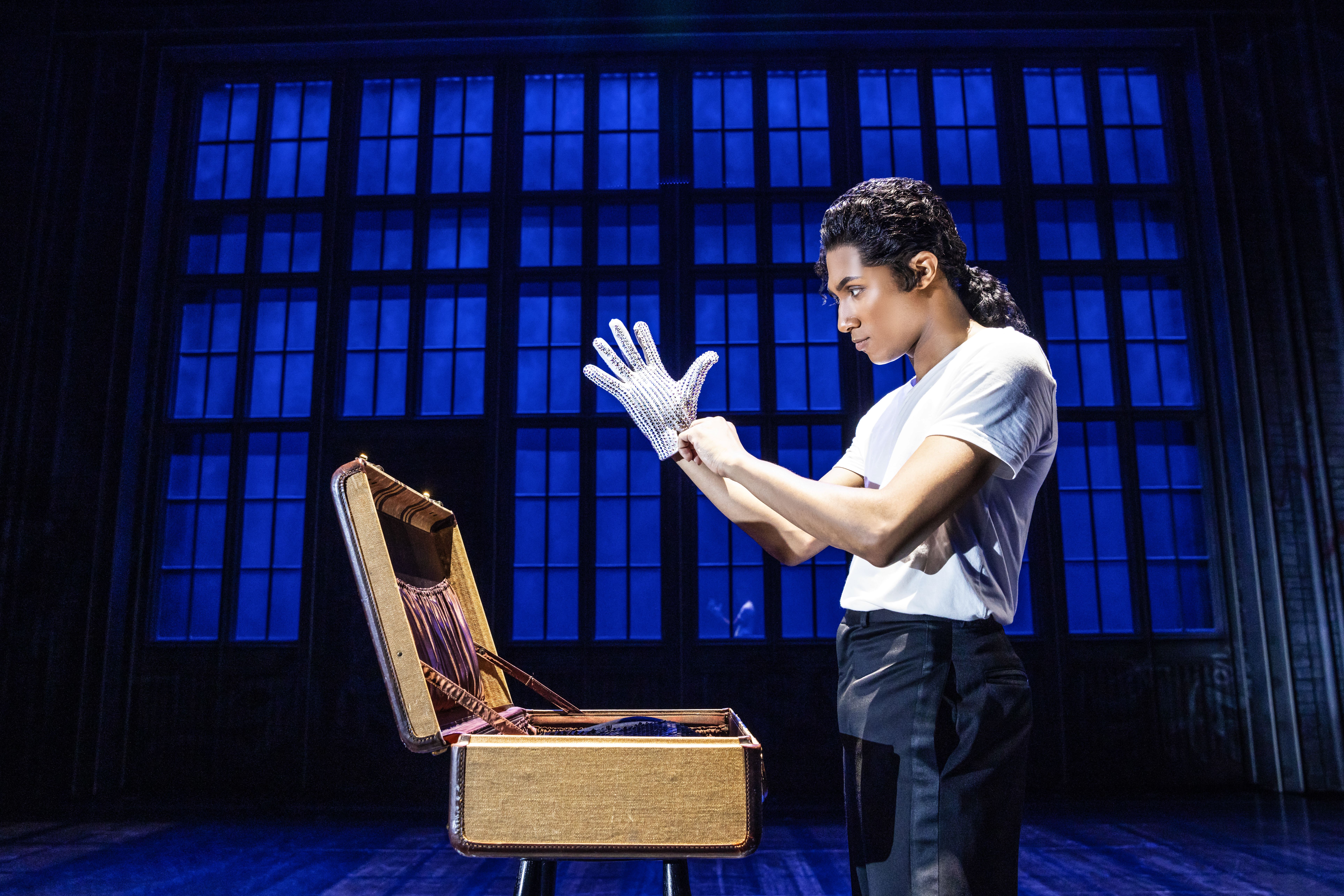 This conversation has been condensed and edited for clarity.
How's it going over at the Neil Simon Theatre? Are you having fun?
I love it. I love it. I mean, I'm tired all the time, but it's one of the best jobs ever. I get to not only be a lead on Broadway — that hits me every once in a while — and then, on top of that, it's Michael.
You were part of the early workshops of the show. Tell me about that.
Yeah, I was part of the workshops in 2018 and 2019 being Middle Michael. Michael's the reason why I started performing. Being able to just be a part of the show at that point was insane, and now, being able to come back as Michael proper is super fun for me. I think being part of the workshops is part of the reason why I was able to pick everything up and relearn everything so quickly, because I knew the show pretty well.
What's the hardest thing about doing Michael Jackson's very specific voice and tone every night? How did you develop the sound?
The hardest part is trying to maintain a vocal quality that is equally comfortable for me to do night after night, and equally sounds like you're listening in on a conversation with MJ. It just took a lot of practice, watching interviews, finding a middle ground that is not TOO far from my own voice, while still giving that MJ quality that we all are familiar with. The medium of theater makes this process a lot easier for me I think.
What kind of pointers did Chris Wheeldon and Rich and Tone give you about perfecting the Michael Jackson movement style?
The biggest thing I took away is intention. Michael did all things with intention. Whether it was a dance move, a vocal run, a spin, a tip of the hat, etc. No moment was ever wasted. Everything was in service to the music, ideas, the feeling he wanted to invoke. I try to keep that in mind whenever I step on that stage and try to tell this very important story.
Working with Rich and Tone Talauega, there were so many concepts and moves that I thought I knew, that I had to completely start from square one and learn all over again. Our show is a hard one, especially when it comes to dance. But honestly, what stands out to me most is that, specifically, Rich and Tone both had no notes on my moonwalk! A lifetime MJ fan and dancer, that made me feel extra proud. It's probably the only thing I brag about.
Tell me the best piece of advice you have for future Michael Jackson actors in productions around the world?
Our show is a magical one. I have the pleasure of playing one of the most iconic figures in music history night after night. It's big shoes to fill. But as long as you're focus on the story we're telling, on the fun you'll have with your cast, and be dedicated to the craft, it'll be the best time of your life. Welcome to the circus.
What does being Michael Jackson mean to you?
My experience of music and dance started with Michael. I was eight years old and my dad taught me how to moonwalk in our kitchen in Detroit. That was the first dance move I learned. It's my touchstone for everything.