Frog and Peach Theatre Company Presents a Streamlined Twelfth Night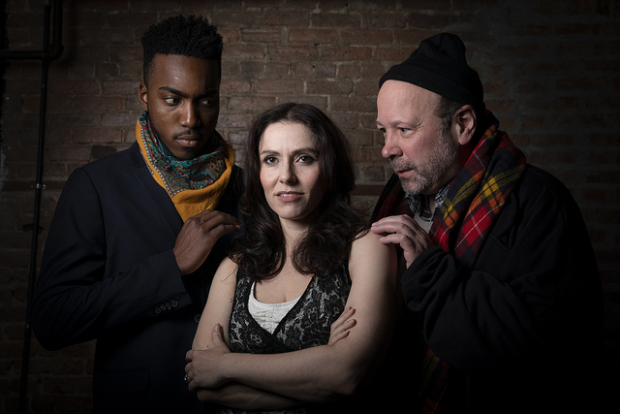 Frog and Peach Theatre Company is set to open its production of Twelfth Night, running February 22-March 17 at the Sheen Center Black Box Theater.
With its productions designed to be welcoming to all and resonant with the modern, everyday person, Frog and Peach Theatre Company brings its signature streamlined Shakespeare back to the Sheen Center in Twelfth Night. The celebrated comedy, centered on twins Viola and Sebastian separated by shipwreck, has easily maintained its relevance for over 400 years, with its commentary on gender identity and sexual ambiguity cleverly disguised as a case of mistaken identity. Frog and Peach apply their quick wit and swift cinematic pace to another hilarious evening with the Bard that's accessible, entertaining, and over before you know it.
The cast features Martin Bodenheimer, Jamar Brathwaite, Alyssa Diamond, Dani Franco, Daniel Garcia, Shashwat Gupta, Kevin Hauver, Steve Mazzoccone, Karoline Patrick, John L. Payne, Richard James Porter, Blake Kelton Prentiss, Kyle Primack, Amy Frances Quint, Steven Ungar, and Jonathan Reed Wexler.
Cofounder and artistic director Lynnea Benson directs, with Ted Zurkowski (a member of the band Honey West) composing original music.
The creative team also includes lighting design by three-time Tony nominee Dennis Parichy, sets and costumes by Asa Benally, choreography by Geneva Jenkins, and fight direction by Marcus Watson. Rafaella Rossi serves as stage manager.