EXCLUSIVE: Lea Salonga, Telly Leung, and More Record Allegiance Album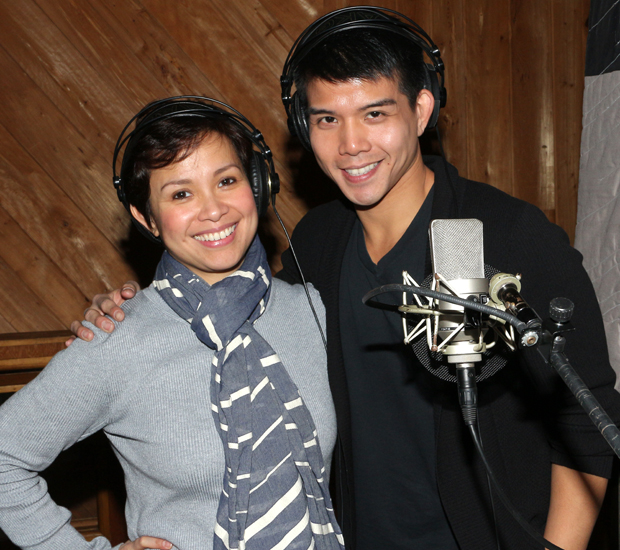 The stars of Broadway's Allegiance are in the recording studio today, December 7, laying down tracks for the show's forthcoming cast album. Musical supervisor and orchestrator Lynne Shankel will serve as producer of the disc, alongside Joel Moss. A digital release date is scheduled for January 30.
TheaterMania went behind the scenes with the cast to take exclusive photos, which you can find in the gallery below.
Inspired by childhood experiences of star George Takei, Allegiance is set during the period of Japanese-American internment in World War II. The musical features a book by Marc Acito, with music and lyrics by Jay Kuo. Olivier Award nominee Stafford Arima directs.
Joining Takei in the company are Lea Salonga, Telly Leung, Katie Rose Clarke, Michael K. Lee, Christopheren Nomura, Greg Watanabe, Aaron J. Albano, Belinda Allyn, Marcus Choi, Janelle Dote, Dan Horn, Owen Johnston, Darren Lee, Kevin Munhall, Manna Nichols, Autumn Ogawa, Rumi Oyama, Momoko Sugai, Sam Tanabe, Elena Wang, Scott Watanabe, and Scott Wise.