David Margulies, Ghostbusters Mayor and New York Stage Veteran, Dead at 78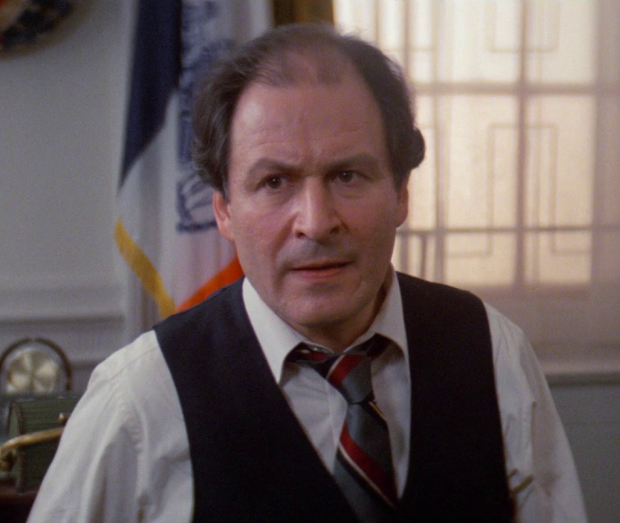 David Margulies, a veteran character actor of 13 Broadway shows and a number of films including Ghostbusters, has died at the age of 78, according to social-media reports.
Born February 19, 1937, in Brooklyn, Margulies was the son of Harry David Margulies, a lawyer, and Runya Marguliez, a nurse. A graduate of City College of New York, Margulies was a regular on New York's many stages from the late 1950s to the mid-2010s. He made his Broadway debut as Hugo Kalmar in Theodore Mann's 1973 Circle in the Square revival of Eugene O'Neill's The Iceman Cometh, which was followed by roles in Comedians, Brighton Beach Memoirs, Conversations With My Father, Angels in America (as Roy Cohn), A Thousand Clowns, 45 Seconds From Broadway, and Wonderful Town.
His plethora of off-Broadway credits included Martin Crimp's The Treatment at the Public Theater, All That I Would Ever Be at New York Theatre Workshop, and The Accomplices at the Acorn Theatre. For the latter two shows, he received the 2007 Richard Seff Award for his performances. His most recent credits include the 2009 Primary Stages production of Chasing Manet, Amy Herzog's After the Revolution in 2010 at Playwrights Horizons, Tony Kushner's adaptation of Pierre Corneille's The Illusion at Signature Theatre Company in 2001, and 2013 Playwrights Realm production of Lauren Yee's The Hatmaker's Wife, his final stage appearance.
On-screen, Margulies turned in memorable performances in films like Ghostbusters and Ghostbusters II (as the Mayor of New York), Ace Ventura: Pet Detective, and A Most Violent Year. He played Tony Soprano's lawyer, Neil Mink, in eight episodes of HBO's The Sopranos, and will be seen as Elie Wiesel in the upcoming ABC miniseries Madoff.