Broadway's Tuck Everlasting Welcomes Original Author Natalie Babbitt
Tuck Everlasting author Natalie Babbitt was on hand at the Broadhurst Theatre on Saturday, April 9 to check out the new Broadway musical version of her beloved novel.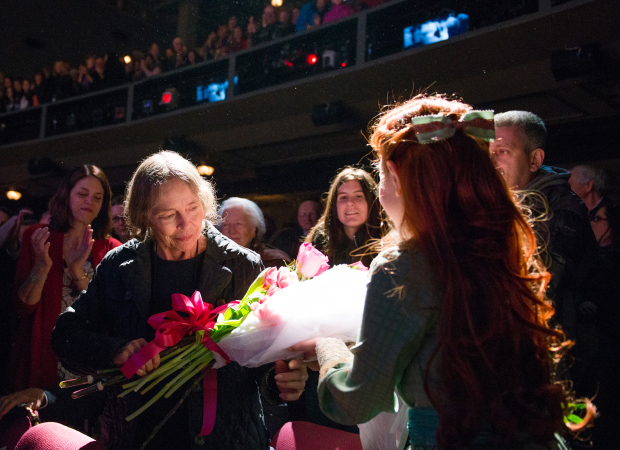 During the show's curtain call, Babbitt was presented with a bouquet of flowers by the show's young star, Sarah Charles Lewis. Babbitt then visited with the company after the performance.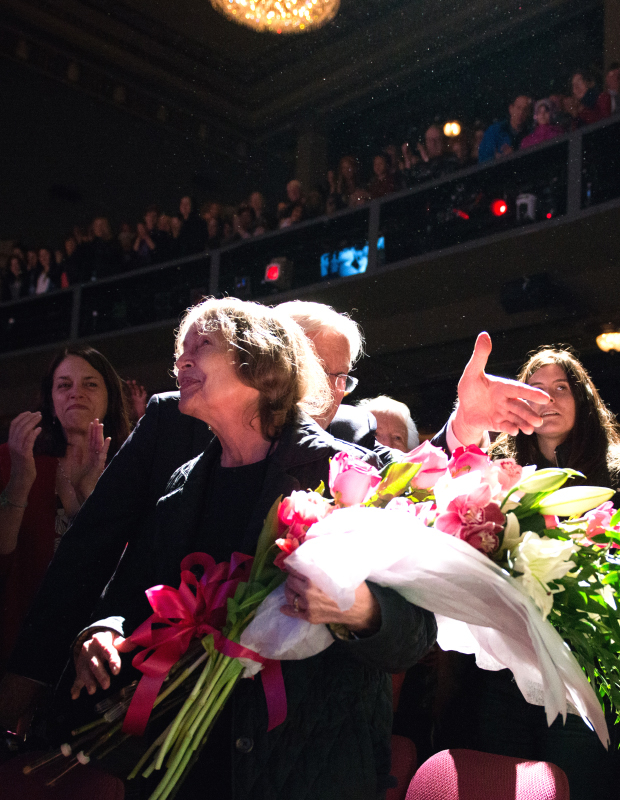 Tuck Everlasting features a book by Claudia Shear and Tim Federle, music by Chris Miller, and lyrics by Nathan Tysen. The story follows 10-year-old Winnie Foster, who meets young Jesse Tuck and discovers a secret spring that grants eternal life to whoever drinks its water. The show is directed and choreographed by Tony winner Casey Nicholaw.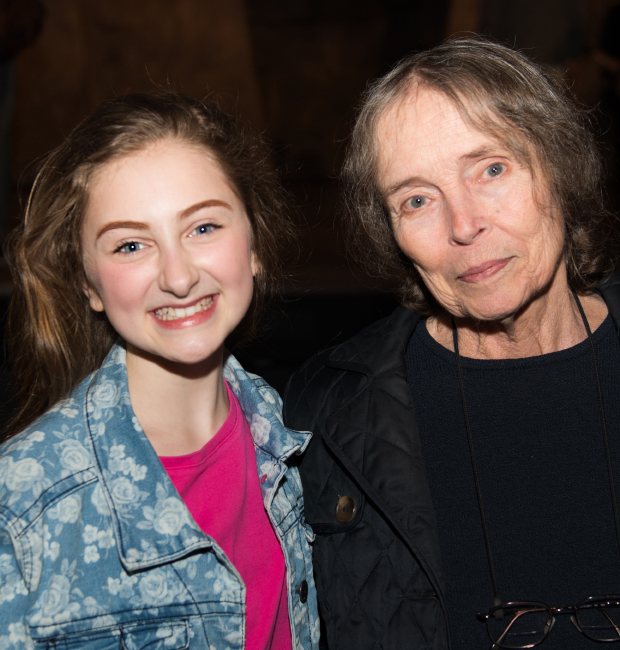 The production stars Carolee Carmello as Mae Tuck, Andrew Keenan-Bolger as Jesse Tuck, Michael Park as Angus Tuck, Terrence Mann as the Man in the Yellow Suit, Fred Applegate as Constable Joe, Robert Lenzi as Miles Tuck, Michael Wartella as Hugo, Valerie Wright as Betsy Foster, 11-year-old Lewis as Winnie Foster, and Pippa Pearthree as Nana.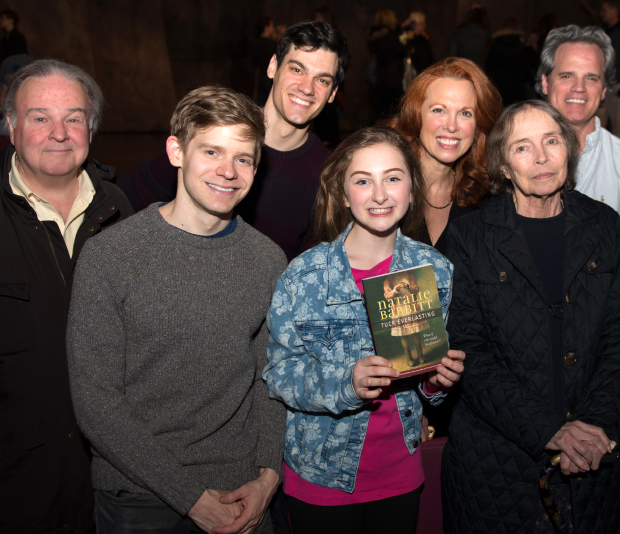 The ensemble features Timothy J. Alex, Jonathan Burke, Callie Carter, Chloe Campbell, Benjamin Cook, Elizabeth Crawford, Deanna Doyle, Brandon Espinoza, Lisa Gajda, Jessica Lee Goldyn, Christopher Gurr, Neil Haskell, Matt Meigs, Heather Parcells, Justin Patterson, Marco Schittone, Brooklyn Shuck, Jennifer Smith, and Kathy Voytko.