Arinzé Kene to Bring Acclaimed Play Misty to the Shed in 2023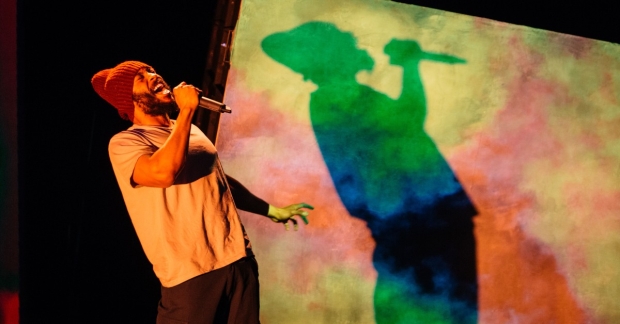 It was announced today that the Shed will produce the US premiere of Misty, written and performed by WhatsOnStage and Olivier Award nominee Arinzé Kene (Death of a Salesman). This four-week engagement, directed by Omar Elerian, will mark Kene's US stage debut. Performances will run March 3-April 2, 2023 in the Shed's intimate Griffin Theater with an official March 9 opening.
Fusing live music, spoken word, and absurdist comedy, Misty is an exhilarating journey through a city in flux, transporting audiences to the streets of gentrifying London in an exploration of the pressures and expectations that come with being an artist in our time. Kene is joined onstage by a live band performing an original score composed by Kene, Adrian MacLeod, and Shiloh Coke.
Misty premiered at London's Bush Theatre and subsequently transferred to the West End, making Kene only the second Black British playwright to have a play produced in the West End. The production earned 2019 WhatsOnStage Award nominations for Best New Play and Best Actor.
"Misty at its heart is a play about gentrification—how it changes people's lives
and how it ruins people's lives," said Kene in a statement. "I came to Hackney in East London in the early '90s when I moved from Nigeria. I've seen it change over the years. I wanted to tell that story from the point of view of the people who have grown up there and the people who have been displaced as
well."