Dates Announced for Al Pacino's Broadway Return in David Mamet's China Doll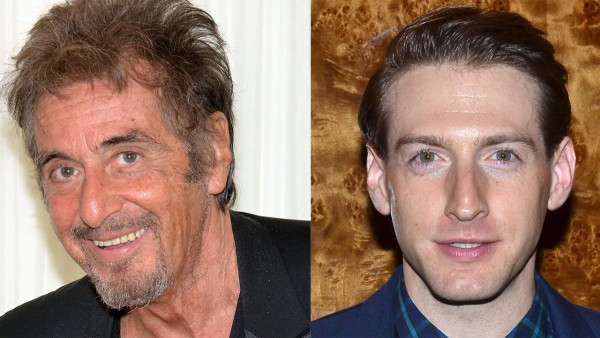 Additional casting and creative team members have been announced for China Doll, the latest Broadway play from prolific dramatist David Mamet. Directed by Tony winner Pam MacKinnon (The Heidi Chronicles), the drama will begin performances October 20 at the Schoenfeld Theatre, with opening night set for November 19.
As previously announced, Oscar and Tony winner Al Pacino heads the cast of the two-character play as Mickey Ross, a billionaire planning for his retirement with his young fiancee, when a phone call shakes things up. He will be joined by Fran Kranz (You Can't Take It With You) as Carson, Mickey's assistant. The creative team will include Derek McLane (scenic design), Jess Goldstein (costume design), and Russell H. Champa (lighting design).
Pacino last appeared on Broadway in Mamet's Glengarry Glen Ross and has also starred in Mamet's American Buffalo. Kranz has also been seen in Death of a Salesman. China Doll will be produced by Jeffrey Richards, Jerry Frankel, and Steve Traxler.