Ben Davis Will Join the Cast of On a Clear Day You Can See Forever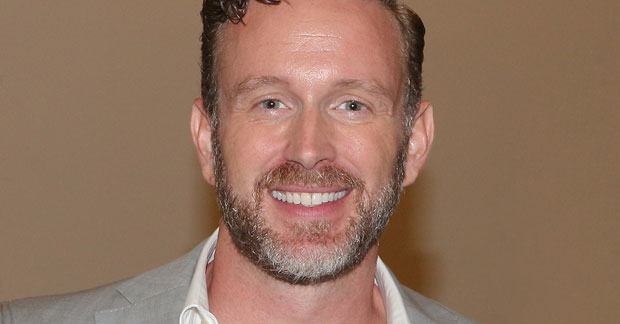 Irish Repertory Theatre announced today that Ben Davis will join the cast of On a Clear Day You Can See Forever in the role of Dr. Mark Bruckner beginning Thursday, August 9. He replaces Stephen Bogardus, who currently performs the role.
Davis recently starred as Captain Von Trapp in Jack O'Brien's national tour of The Sound of Music. He also starred as Fred/Petruchio in Kiss Me Kate at London's Royal Albert Hall as part of the BBC Proms with the John Wilson Orchestra. His Broadway credits include The Preacher in Violet, Mr. Lindquist in A Little Night Music with Elaine Stritch and Bernadette Peters, Javert and Enjolras in Les Misérables, and Trevor Graydon in Thoroughly Modern Millie.
Davis joins a cast that currently features Florrie Bagel as Sally/Flora, William Bellamy as Hubert Insdale, Rachel Coloff as Mrs. Hatch/Mrs. Welles, Peyton Crim as Chairman Latimer/Solicitor Trundle, John Cudia as Edward Moncrief, Melissa Errico as Daisy Gamble/Melinda Welles, Caitlin Gallogly as Janie Preston, Matt Gibson as Warren Smith, Daisy Hobbs as Muriel Benson, and Craig Waletzko as Dr. Conrad Fuller/Mr. Samuel Welles.
On a Clear Day You Can See Forever is described as follows: "Daisy Gamble is a woman of extrasensory talents — she sings and flowers bloom, and she always knows where you've placed your keys — but it's her smoking habit that leads her to Dr. Mark Bruckner, a psychiatrist who will attempt to hypnotize her addiction away. In Daisy, Dr. Bruckner discovers the case — and perhaps the love — of his life as he unlocks Daisy's past self, an 18th-century British aristocrat named Melinda Welles. Mark becomes increasingly enamored of Melinda as he watches her relive her great love affair with Edward Moncrief. All is going well until Mark decides to publish his findings, and Daisy realizes she's been unwittingly along for the ride!"
With book and lyrics by Alan Jay Lerner and a score by Burton Lane, the musical premiered on Broadway in 1965 with a cast headed by John Cullum and Barbara Harris. A new adaptation, written by Peter Parnell and conceived by Michael Mayer, briefly ran on Broadway in 2012, with Harry Connick Jr. and Melissa Errico heading the company.
Directed by Charlotte Moore, the production opened on June 28 and is playing an extended run through September 6 on the Francis J. Greenburger Mainstage.