Will Glenn Close Reprise Her Tony-Winning Norma Desmond in a Sunset Boulevard Revival?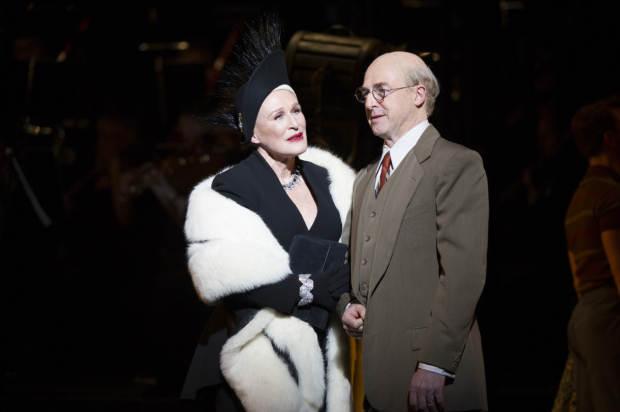 As if three simultaneously running musicals weren't enough, it looks like Andrew Lloys Webber may be adding a fourth to his Broadway collection with a revival of Sunset Boulevard.
According to a report by the New York Post, the musical's recent London revival, led by Broadway's original Norma Desmond, Glenn Close, is eyeing a January Broadway return.
The musical, which first opened on Broadway in 1994, was mounted at the English National Opera's London Coliseum this past May, directed by Lonny Price. Producers Paul Blake and Mike Bosner (Beautiful — The Carole King Musical) are reportedly now discussing a limited 20-week run at Broadway's Palace Theatre, to feature an at least 50-piece orchestra.
If Sunset Boulevard were to return, the musical would join School of Rock, The Phantom of the Opera, and the recently opened revival of Cats among the growing ranks of Webber musicals taking over Broadway.
The musical features a Tony Award-winning score by Andrew Lloyd Webber, and a Tony Award-winning book and lyrics by Don Black and Christopher Hampton. Based on the classic 1950 film of the same title, Sunset Boulevard follows Norma Desmond, a washed-up silent film star, who lives in a dilapidated mansion on Sunset Boulevard. When she encounters a young screenwriter named Joe Gillis, she sees him as her opportunity to make a comeback to the silver screen. Close's performance as the iconic Desmond earned her a career-third Tony Award.