Glenn Close, Andrew Lloyd Webber Celebrate Opening of London's Sunset Boulevard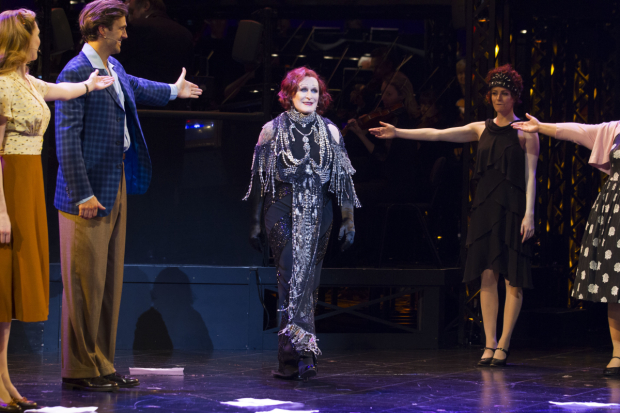 A semi-staged production of Andrew Lloyd Webber's Sunset Boulevard opened yesterday at the English National Opera's London Coliseum, with Glenn Close reprising her Tony-winning performance as Norma Desmond. The production, which is directed by Lonny Price, will run a strictly limited 43 performances through May 7.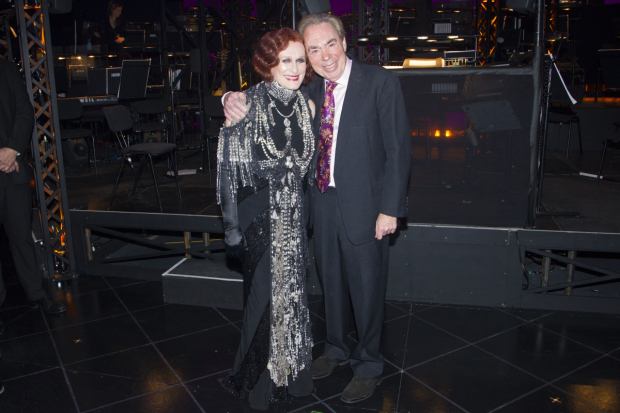 The musical features a Tony Award-winning score by Andrew Lloyd Webber, and a Tony Award-winning book and lyrics by Don Black and Christopher Hampton. Based on the classic 1950 film of the same title, Sunset Boulevard follows Desmond, a washed-up silent film star, who lives in a dilapidated mansion on Sunset Boulevard. When she encounters a young screenwriter named Joe Gillis, she sees him as her opportunity to make a comeback to the silver screen. Close originated the role of Norma Desmond on Broadway in 1994.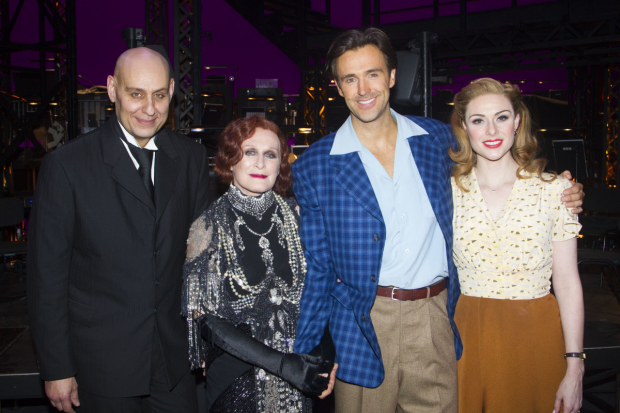 In addition to Close, the cast features Michael Xavier (Joe Gillis), Siobhan Dillon (Betty Shaefer) and Fred Johanson (Max Von Mayerling), Anna Woodside (Hedda Hopper), Emily Bull (Hedy Lamarr), Julian Forsyth (Cecil B. DeMille), Mark Goldthorp (Sheldrake), Fenton Gray (Manfred), Haydn Oakley (Artie Green), and James Paterson (Jonesy). The company also includes Carly Anderson, Michelle Bishop, Jacob Chapman, Nadeem Crowe, Cornelia Farnsworth, Ria Jones, Katie Kerr, Aaron Lee Lambert, Matthew McKenna, Jo Morris, Tanya Robb, Ashley Robinson, Vicki Lee Taylor, Gary Tushaw, Adam Vaughan, and Stuart Winter.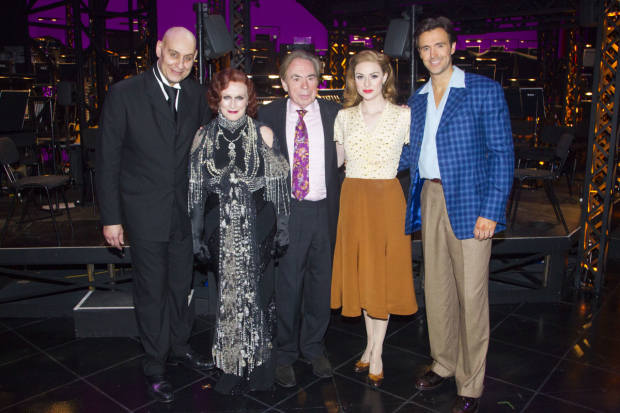 Sunset Boulevard is the second production in the partnership between English National Opera (ENO) and the GradeLinnit Company.