Plays by Anna Deavere Smith, Tracy Letts, Bruce Norris Set for New York Premieres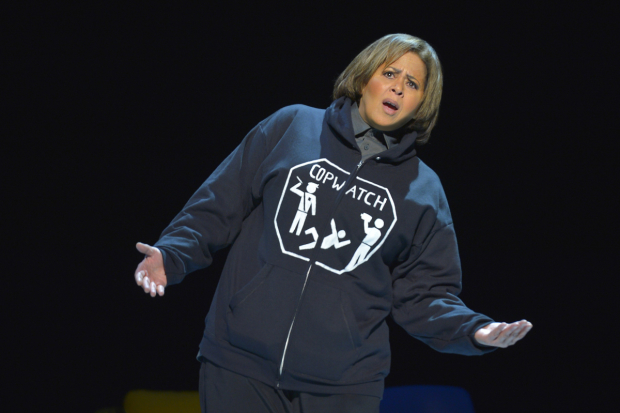 A trio of New York premieres from Anna Deavere Smith, Tracy Letts, and Bruce Norris are on tap for Second Stage Theatre's 2016-17 season.
First up, beginning October 11, is Smith's Notes From the Field: Doing Time in Education, directed by her frequent collaborator, Leonard Foglia. The solo show explores a lost generation of American youth, and the justice systems that pushes minors from poor communities out of the classroom and into incarceration. Smith and Foglia's previous collaboration, Let Me Down Easy, premiered at Second Stage in 2008.
The winter of 2017 will see Letts' Pulitzer Prize finalist Man From Nebraska, directed by David Cromer. The drama, which premiered in 2003 at Steppenwolf Theatre, follows Ken, a middle aged man from Nebraska who discovers he no longer believes in God and sets off an adventure to find his faith.
Norris' A Parallelogram will be directed by Michael Greif in summer 2017. The play tells the story of Bee, a woman who can click through different moments in her life with the touch of a remote control. It was produced at Steppenwolf in 2010.
An fourth selection for the season will be announced in the coming months.