Off-Broadway Invades Your Living Room in Channel Thirteen's Theater Close-Up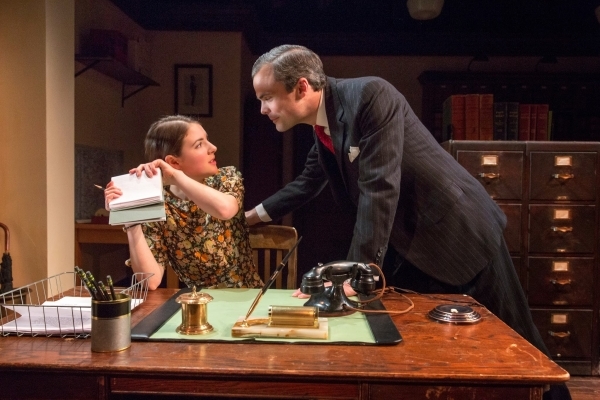 PBS and its affiliate stations have long been the place to catch broadcasts of theatrical events. Live From Lincoln Center recently featured the New York Philharmonic concert of Stephen Sondheim's Sweeney Todd, starring Emma Thompson. Broadway's The Nance, starring Nathan Lane, is scheduled to air on October 10. Of course, both of these are big events with big names attached. Beyond Broadway, however, some of the most exciting new theater is happening on smaller stages across New York City.
To bridge that gap, Channel Thirteen (New York City's local PBS affiliate) created a new series called Theater Close-Up, which aims to put a spotlight on off-Broadway. It's set to premiere October 2 at 9pm with the Mint Theater Company's revival of John Van Druten's London Wall.
The idea started from sifting through Thirteen's archives in preparation for the station's 50th anniversary and finding mountains of theater footage. "We have Meryl Streep's first performance on television. We have Dustin Hoffman six months before he did The Graduate. We have Kevin Kline, Martin Sheen…we have all these big stars before they were famous," Thirteen President and CEO Neal Shapiro said about the station's past attention to the small stage that allowed them to capture footage of these actors before they were big stars. "This is something we used to do."
He wanted to do it again, but rather than produce new plays in a television studio, he wanted to showcase the many off- and off-off-Broadway houses of New York City. He enlisted the help of David Horn, the Director and Executive Producer of PBS's Great Performances. "In 2011 we gathered a group of representatives from off-Broadway theaters at our Lincoln Center studio to see if people would be interested," Horn recalled. They were. In addition to The Mint's London Wall, this first season will feature shows from New York Theatre Workshop, Abingdon Theatre Company, and The Flea Theater. The Public Theater will be represented by a complete broadcast of Richard Nelson's "Apple Family" tetralogy.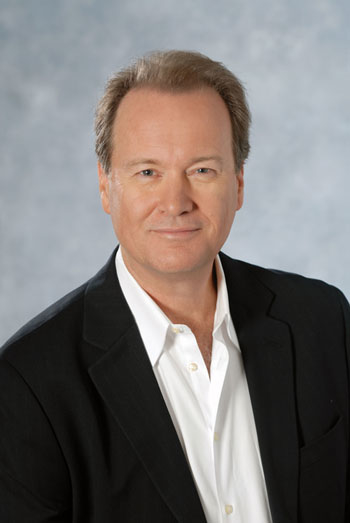 Capturing the essence of a theatrical event on film is a daunting task, but one that Horn has been doing for years. "I'm looking at how to tell the story," he said, making it sound much simpler than it actually is. The process usually involves working from a wide-shot video of the show. Horn uses this "scratch tape" to plot out hundreds (and sometimes thousands) of shots that will best capture the blocking and key moments of the play.
According to Horn, this process works best when it's a collaboration with the original creative team. "Richard Nelson really wanted to be involved," Horn noted about the playwright and director of the "Apple Family'' plays. "That was great because I would make certain shot choices, and he would say, 'No, we just want to watch Jane. All these other people are just talking, but the story is really about her and what she's thinking about here.' To have the writer/director in the room to let us know what he wanted and intended was invaluable."
Collaboration is the key to making Theater Close-Up a fruitful experience for off-Broadway. "The unions have been very cooperative and receptive," said Horn. "Actors' Equity looks at this as an opportunity. In the past, that was not the case." In fact, theatrical unions have historically been resistant to the notion of filming live stage performances, worried that such broadcasts would detract from ticket sales, and by extension, the regular paychecks of their members.
Shapiro doesn't believe that to be the case. He sees a parallel in the history of professional sports. "When radio first started, baseball thought broadcasting the game would be a bad thing that would hurt attendance," he said. "They thought the same thing about televised games. Now there's more ways to watch live sporting events than ever, and attendance in the stands is higher than ever." For Shapiro, the lesson is obvious: The more you expose something to the wider public, the larger the audience becomes. He hopes that will be true for the off-Broadway theaters featured on Theater Close-Up.
Below, you can read David Horn's thoughts on each specific play being presented on the first season of Theater Close-Up. You can also click through to TheaterMania's reviews of the initial runs.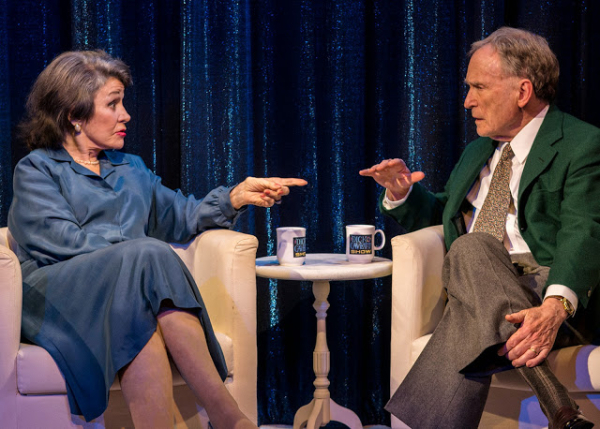 London Wall (Mint Theater Company) — October 2 at 9pm
"This happened because we read the review, went to see it, and were able to turn quickly on that. The play is classically British, but it also has a social message to it. You know, we have a lot of people who watch public television who enjoy British drama. So it felt right."
Hellman v. McCarthy (Abingdon Theatre Company) — October 9 at 10pm
"This came about through Dick Cavett. He's an alumnus of Channel Thirteen, so we thought it would be a good play to do because of that connection. The show was hard to shoot because the theater is so small. It had to be broken down and shot scene by scene, so we could really get in and get the cross angles of the actors talking to each other. We did a version with the audience as well to get the actual theatrical experience."
The Apple Family Plays: Scenes From Life in the Country (The Public Theater)
That Hopey Changey Thing — October 16 at 10pm
Sweet & Sad — October 23 at 10pm
Sorry — October 30 at 10pm
Regular Singing — November 6 at 10pm
"This was our biggest challenge. I scripted about three thousand shots ahead of time, but you never knew when one actor was going to block another actor, which they did sometimes. The plays were staged in a three-quarter thrust, with audience on three sides. That is a challenge for me as a director, but it really worked out for [playwright] Richard Nelson because it feels like you're listening in on this family conversation. Seeing the audience in the background is part of that experience."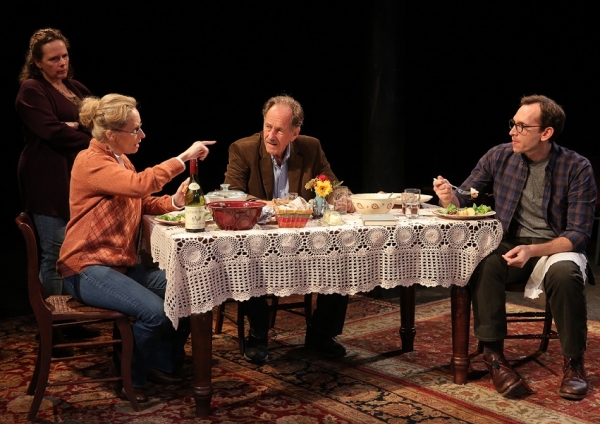 The Vandal (The Flea Theater) — November 13 at 10pm
"The Flea was very aggressive in pursuing this project. We first did Looking at Christmas, and then they came back and said they have this play by a popular actor [Hamish Linklater] that they think is terrific. They wanted to have a record of it. The Flea is a real downtown space that's part lab and part workshop. It fit in with the mix really nicely."
An Iliad (New York Theatre Workshop) — November 20 at 10pm
"This play has a very powerful anti-war statement. It's also a one-man play, which we didn't have yet. The filming was easier for me because it was more about a performance and a relationship with the audience. It required very little editing and really could have gone out as a live event."
Looking at Christmas (The Flea Theater) — November 27 at 10pm
"This was our first experimentation with filming off-Broadway. We've been running it for three years, but we wanted to bring it out for the holidays before the rights expire."