New Kids on the Block Star Joey McIntyre Joins the Cast of the Biomusical The Wanderer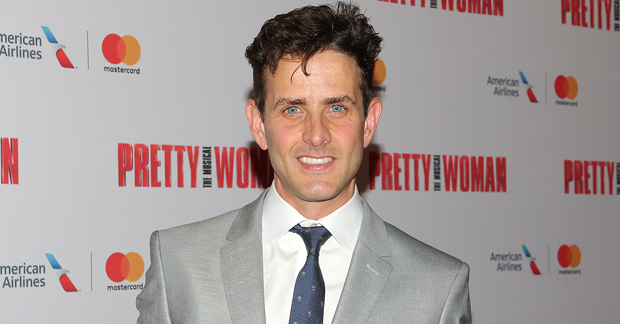 Casting has been announced for a September workshop of The Wanderer, a new musical based on the life of Rock & Roll Hall of Fame musician Dion DiMucci. Performances will be held on September 13 and 14 at the Jerome Robbins Theatre at the Baryshnikov Arts Center.
The cast will feature Michael Wartella (Charlie and the Chocolate Factory) as Dion DiMucci; Christy Altomare (Anastasia) as Dion's wife, Susan; New Kids on the Block singer Joey McIntyre (Wicked) as Johnny; Joli Tribuzio (A Room of My Own) as Dion's mother, Frances DiMucci; Johnny Tammaro (A Room of My Own) as Dion's father, Pat DiMucci; Michael Kostroff (The Wire) as Bob Schwartz; Michael Mastro (The Honeymooners) as Bob's brother, Gene Schwartz; Stephen Cerf (Jersey Boys) as legendary rocker, the Big Bopper; Billy Finn (Shame of Thrones) as Buddy Holly; Miguel Jarquin-Moreland (Jersey Boys) as Ritchie Valens; Lance Roberts (My Fair Lady) as musician Willie Green; and Holly Ann Butler and Natalie Gallo in the ensemble. Additional casting will be announced at a later date.
The Wanderer is written by Charles Messina (A Room of My Own), directed by Kenneth Ferrone, choreographed by Sarah O'Gleby, and music-directed by Henry Aronson. The musical is produced by Jill Menza and Charles Messina.