Meet the Iranian Playwright Who Sidestepped Trump's Travel Ban to Perform in New York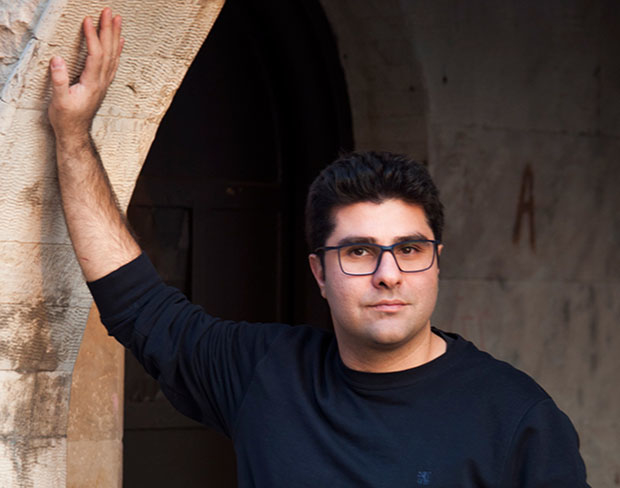 Holding a freshly printed visa to enter the United States, playwright-performer Nassim Soleimanpour arrived in Manhattan for the first time at 2am on December 5th, 2018. That night, he performed in the dress rehearsal of his new play, Nassim, which is currently running off-Broadway with Barrow Street Theatricals at New York City Center. Even by New York standards, this is a remarkably brief rehearsal period. But it was no sweat for Soleimanpour, who thrives on spontaneity, so much so that it has become a hallmark of his work.
A native of Shiraz, Iran, this is Soleimanpour's first time in the United States, but it isn't his first off-Broadway show: In 2016, celebrities like Nathan Lane and Whoopi Goldberg lined up to be in White Rabbit Red Rabbit, which featured a different performer each night reading the script for the very first time and in front of a live audience. Nassim takes a similar form, but the variable performer is joined by the playwright himself, silently flipping the pages of the script as they are projected on an upstage screen. Simultaneously charming and tense, it is unlike any other play in New York — but it almost didn't happen.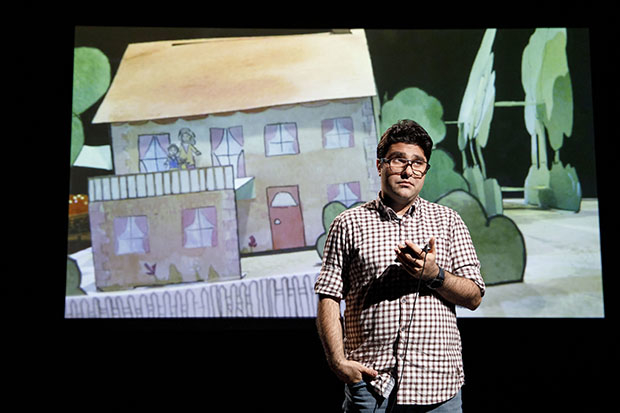 That's because Soleimanpour is subject to Presidential Proclamation 9645, which bars nationals of Iran and six other countries from entering the United States. So how did he get in? "Barrow Street was very stubborn," Soleimanpour explains, "especially [founding producer] Scott Morfee." Enlisting the help of attorney Matthew Covey, the company embarked on the process of obtaining a visa for Soleimanpour despite the travel ban. This involved a delicate courtship with the US State Department that inevitably began with rejection.
"They applied for my visa knowing it would be refused," says Soleimanpour. From there, the team applied for a waiver, which would only be granted if they could prove three things: "First, they had to show that not getting a visa would present real harm to the American party, which was Barrow Street Theatricals." That seems like an open-and-shut case, since the company had booked an expensive midtown theater for five months for Nassim (a play that requires Nassim to perform). Raising the stakes, this run represents a major leap for Barrow Street Theatricals, whose future seemed in doubt just a year ago when the company was ousted from its longtime space in the West Village. The cancellation of its big comeback would have spelled certain doom for the off-Broadway institution.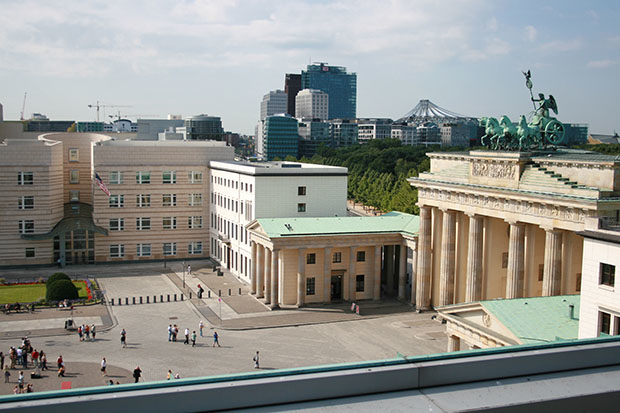 "Second," he continues, "they had to show that I'm an extraordinary person whose presence will benefit the United States." The adjective "extraordinary" appears all over documents concerning the "O" visa Soleimanpour was going for, a visa that is most often granted to athletes, movie stars, and Nobel laureates. To prove his place among their ranks, Soleimanpour obtained letters of support from the multitudinous theaters and artists all over the globe with whom he has worked. "I went to the embassy with hundreds of pages."
Third, they had to prove that Soleimanpour would not harm the country (the official title of Proclamation 9645 is "Enhancing Vetting Capabilities and Processes for Detecting Attempted Entry into the United States by Terrorists or other Public-Safety Threats"). "Number one and two were easy to prove," he says. "But we don't live in the future, so how can we prove a negative from the future?"
Soleimanpour's extensive travel log surely helped (he has spent a large portion of the last several years flying around the world for public performances), as did his current country of residence (Germany). But Soleimanpour is convinced that the thing that clinched the waiver was his exemption from compulsory military service in Iran due to an eye condition. "This was a real benefit to my case," he says with some ambivalence, "but it didn't make any sense to me. Does that mean that anyone who did military service in Iran is a terrorist? That makes all my family terrorists." Soleimanpour insists that while he's related to some brutal literary critics — "After I would read one of my short stories, they would punch me with their sentences'' — none of them could reasonably qualify as "public-safety threats."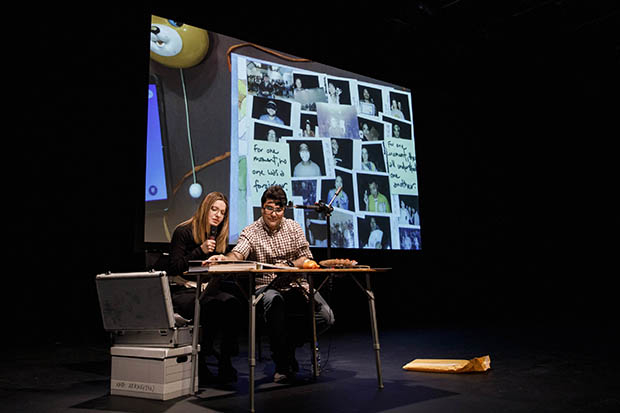 The essentializing of millions of people just because they happen to have been born within certain borders is at the heart of what is wrong with the Trump travel ban. It's a notion that clashes completely with the play Nassim, in which the Iranian playwright makes a new American friend every night over tea and a rudimentary Farsi lesson (future acquaintances will include Marsha Mason, Richard King, Beth Malone, and Reed Birney).
The show's tension arises from the actor's response to being fed the script bit by bit over the course of 75 minutes. As obsessed with obedience and freedom as he was when he wrote White Rabbit Red Rabbit (a play that specifically challenges the actor to disobey the script), Soleimanpour admits that some of his favorite shows have been when the performer pushes back. "When you get a very good actor, they have the power to wrestle with the show in a beautiful way," he says, specifically citing Kathy Najimy. "She was amazing, but performing with her was like doing 10 shows. I needed a glass of wine after."
He also fondly remembers his second preview performance, opposite Corbin Bernsen: "At the beginning, he was not reading certain lines, but he was reading the stage directions. This was one of the first times the Barrow Street team watched the show, and they were so horrified. I had to tell them, 'No, that's a good show! That's the kind of show I want to do.'" In the world of Nassim Soleimanpour, both stage directions and travel bans are suggestions that can be ignored to achieve something truly momentous.