It Shoulda Been You's Tyne Daly Joins Cast of Project Shaw's How He Lied to Her Husband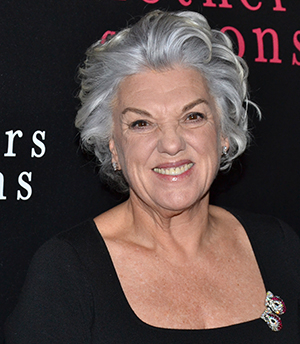 Gingold Theatrical Group has announced casting for its 100th Project Shaw production, George Bernard Shaw's 1905 one-act comedy How He Lied to Her Husband.
Directed by David Staller, the cast will feature Tony Award winner Richard Easton (Macbeth), current star of Broadway's On the Town Tony Yazbeck, and Tony Award winner Tyne Daly (Mothers and Sons), who returns to Broadway this spring in the musical comedy It Shoulda Been You.
In How He Lied to Her Husband, George Bernard Shaw parodies his own classic Candida. The story follows the fashionable Aurora Bompas (Daly), who has allowed the young poet Alastair Fitzfassenden (Yazbeck) to write poems to her without anticipating that her boxing fanatic husband, Teddy (Easton), might find them — which he does.
The performance will be held on Monday, January 19, at Symphony Space's Leonard Nimoy Thalia Theatre.
For tickets and more information, click here.