Inside the Recording Studio With Michael Esper, Rachel Tucker, and Broadway's The Last Ship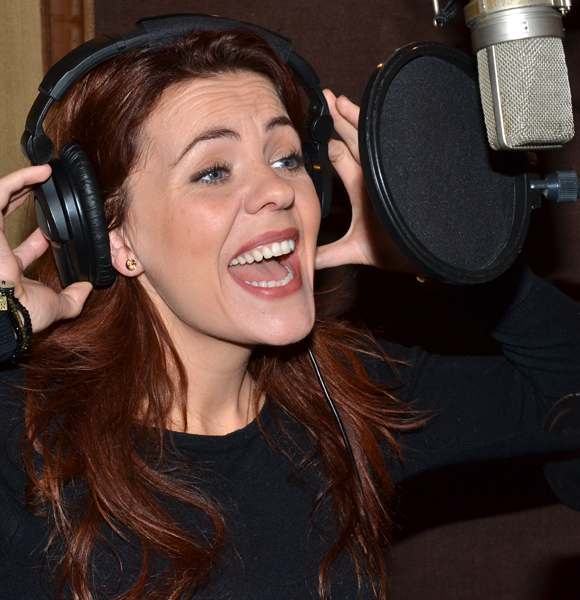 The cast of the new Broadway musical The Last Ship is in the recordings studio today, November 3, to preserve the show's score on a forthcoming cast album.
The Last Ship features music and lyrics by Sting and a book by John Logan and Brian Yorkey. It tells the story of Gideon Fletcher, a young man from the English seafaring town of Wallsend, who leaves his life behind to travel the world — only to return a decade later to find out that what he deserted is more than he ever could have imagined.
The cast of The Last Ship features Michael Esper, Rachel Tucker, Jimmy Nail, Fred Applegate, Aaron Lazar, Sally Ann Triplett, and Collin Kelly-Sordelet. The ensemble includes Eric Anderson, Ethan Applegate, Craig Bennett, Dawn Cantwell, Jeremy Davis, Bradley Dean, Alyssa DiPalma, Colby Foytik, David Michael Garry, Timothy Gulan, Shawna M. Hamic, Rich Hebert, Leah Hocking, Todd A. Horman, Sarah Hunt, Jamie Jackson, Sean Jenness, Drew McVety, Johnny Newcomb, Matthew Stocke, Cullen Titmus, and Jeremy Woodard.
For tickets and more information, click here.