Fabulation, or The Re-education of Undine Extends Again at Signature Theatre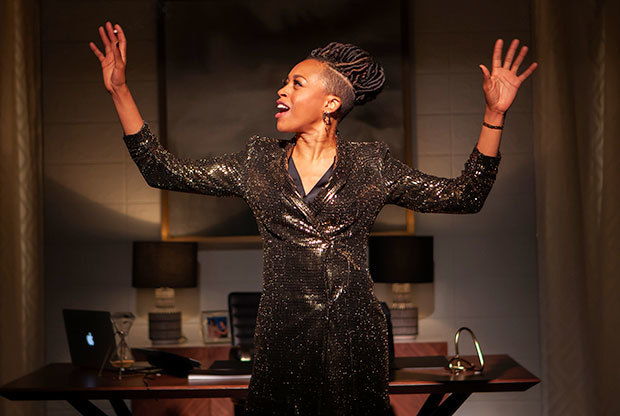 Signature Theatre has announced a second one-week extension for two-time Pulitzer Prize winner Lynn Nottage's Fabulation, or The Re-education of Undine, now running at the Pershing Square Signature Center through January 13, 2019. The production opened on Monday, December 10.
Directed by Lileana Blain-Cruz, Fabulation is described as follows: "This satirical tale, set in New York City, follows successful African-American publicist Undine, as she stumbles down the social ladder after her husband steals her hard-earned fortune. Broke and now pregnant, Undine is forced to return to her childhood home in the Brooklyn projects, where she must face the challenges of the life she left behind."
The cast includes MaYaa Boateng (Fairview), Cherise Boothe (When We Were Young and Unafraid), Marcus Callender (Straight Outta Compton), J. Bernard Calloway (Head of Passes), Dashiell Eaves (A Time to Kill), Ian Lassiter (Junk), Nikiya Mathis (Skeleton Crew), and Heather Alicia Simms (Barbecue).
Fabulation is the first of three productions Signature will produce by Nottage over the course of her residency. By the Way, Meet Vera Stark, directed by Kamilah Forbes, will begin performances in January 2019.