Elaine Stritch: Shoot Me Doesn't Make 2015 Oscars Short List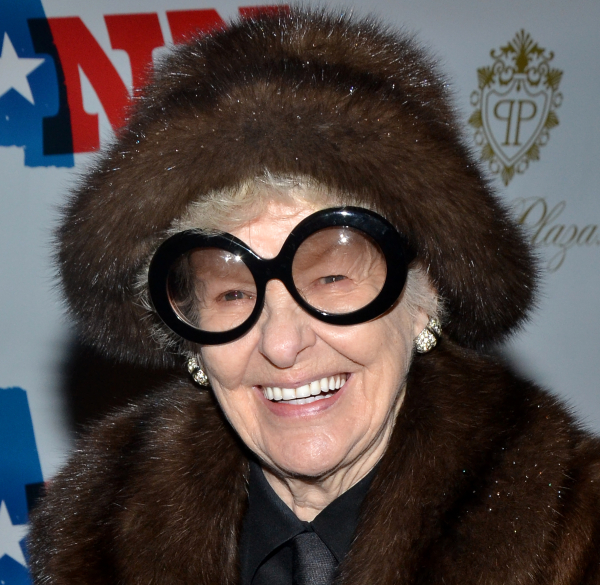 Dashing the dreams of Broadway fans everywhere, Elaine Stritch: Shoot Me did not make the short list of eligibility to be nominated in the Documentary Feature category for the 2015 Academy Awards.
The Documentary branch of the Academy of Motion Picture Arts and Sciences determined the final list of 15 films from 134 titles submitted in the category.
Directed by Chiemi Karasawa, Elaine Stritch: Shoot Me explores the life and later years of the titular Broadway stalwart, who died this past July at the age of 89. "It's one of the hardest pieces of work I've ever done," Stritch told TheaterMania in February. "I'm glad I got the guts to do it."
Stritch made her Broadway debut in the comedy Loco in 1946. She is best known for her Tony-nominated roles in William Inge's play Bus Stop (1956), Noel Coward's musical Sail Away (1962), Stephen Sondheim's musical Company (1971), and the revival of the Edward Albee play A Delicate Balance (1996). She made her last Broadway appearance in 2010 as Madame Armfeldt in the revival of Stephen Sondheim's A Little Night Music. She won Tony and Emmy Awards for her one-woman show Elaine Stritch at Liberty, as well as a pair of Emmys for her performance on TV's 30 Rock.
A star-studded tribute to Stritch was held on November 17.