Daniel Craig and David Oyelowo to Star in New Production of Othello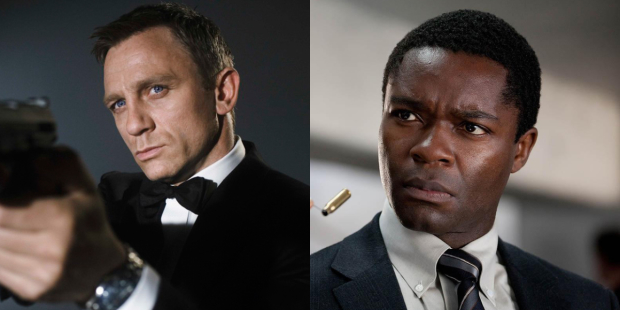 Hollywood heavyweights Daniel Craig (the James Bond film series) and David Oyelowo (Selma) will star in a 2016 off-Broadway production of Shakespeare's Othello. Tony winner Sam Gold (Fun Home) will stage the production for New York Theatre Workshop.
Oyelowo, who takes on the title role, will return to the New York stage for the first time since playing Prometheus in Classic Stage Company and Aquila Theatre Company's 2007 production of Prometheus Bound. Craig, who plays Iago, makes his off-Broadway debut, after having starred on Broadway in 2009's A Steady Rain and 2013's Betrayal. Gold made his New York directorial debut with New York Theatre Workshop's 2007 production of The Black Eyed.
"This production is an opportunity for New York Theatre Workshop to do what it aspires to do – to foster the growth and accomplishment of the artists we believe in," artistic director James C. Nicola said in a statement. "When Sam Gold, a longstanding member of our NYTW Usual Suspects community, came to us with the beginning sketches of this production, with these two sublime actors, it seemed the perfect next step for us to take together. I'm eager to see what these original, creative artists come up with in response to Shakespeare's enduring tragedy."
Dates, further casting, and a venue for the production will be announced at a later date.