Chicago-Based Hypocrites Adds H.M.S. Pinafore to Its Gilbert and Sullivan Repertory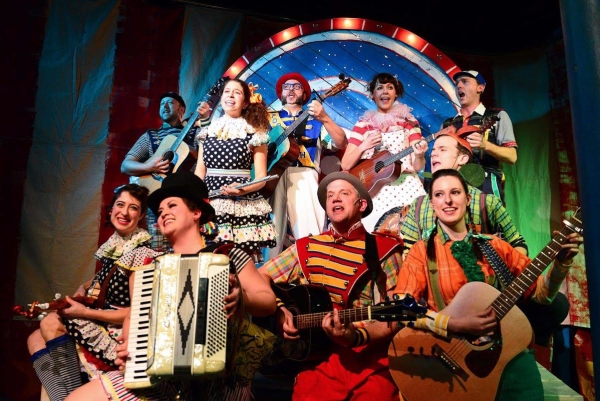 The Chicago-based troupe The Hypocrities is currently presenting its world-premiere reimagining of Gilbert and Sullivan's H.M.S. Pinafore. The operetta is adapted and directed by founding artistic director Sean Graney and codirected by Thrisa Hodits, with new arrangements by Matt Kahler and Andra Velis Simon.
H.M.S. Pinafore runs in repertory with the acclaimed Hypocrites productions of The Mikado and The Pirates of Penzance, which feature 10 actors playing their own instruments under Simon's musical direction. The productions began November 26 and run through February 7 at The Den Theatre.
The 10-member ensemble cast of the repertory productions includes Kate Carson-Groner, Emily Casey, Matt Kahler, Robert McLean, Dana Omar, Shawn Pfautsch, Doug Pawlik, Erik Schroeder, Christine Stulik, and Lauren Vogel.
The production team includes Michael Smallwood (scenic design), Alison Siple (costume design), Heather Gilbert (lighting design), Maria DeFabo (props design), and Miranda Anderson (stage manager).
For tickets, click here.