Beaches Musical Inches Closer to Broadway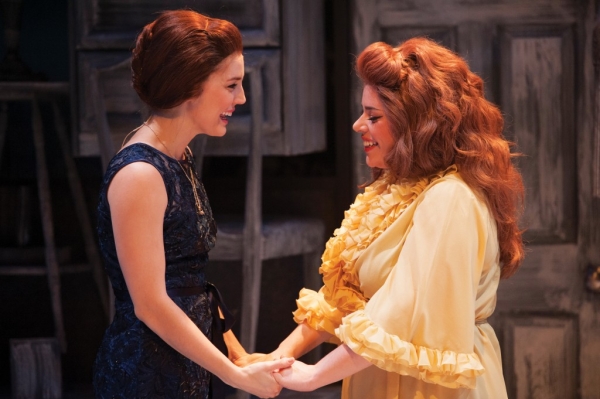 Beaches, a new musical by David Austin, Iris Rainer Dart, and Thom Thomas, will play a pre-Broadway run at Chicago's Drury Lane Theatre from June 24-August 16, 2015. The show, inspired by Dart's novel of the same title, premiered in 2014 at Signature Theatre in Virginia.
Directed by Eric Shaeffer, Beaches follows the 30-year friendship of Cee Cee and Bertie, from their childhood to adulthood. The story is perhaps best known from its 1988 film adaptation, which starred Bette Midler and Barbara Hershey.
No casting or creative team information has been released about the Chicago mounting or its Broadway plans. The Signature Theatre production starred Mara Davi and Alysha Umphress as Bertie and Cee Cee, Clifton Samuels as Michael Barron, Matthew Scott as John Perry, Donna Migliaccio as Leona Bloom, Helen Hedman as Rose White, Brooklyn Shuck as Young Bertie, Presley Ryan as Young Cee Cee, Maya Brettell as Teen Bertie, Gracie Jones as Teen Cee Cee, Svea Johnson as Nina, Michael Bunce, Bayla Whitten, Jamie Eacker, Heather Brorsen, Davis Hasty, Dan Manning, Ryah Nixon, and Robbie Roby.
The creative team included choreographer Dan Knechtges, musical supervisior Mary-Mitchell Campbell, orchestratior Lynne Shankel, scenic designer Derek McLane, costume designer Frank Labovitz, lighting designer Chris Lee, and sound designer Lane Elms.
Signature pre-released two original songs from Beaches, "Extraordinary" and "A Bunch of Kids."
For more information, click here.