Andrew Lippa Elected President of The Dramatists Guild Fund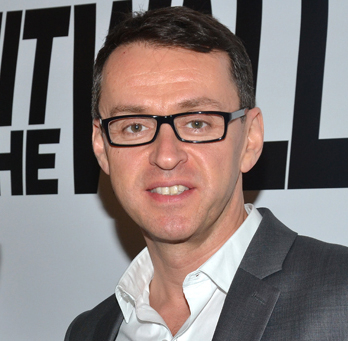 The Dramatists Guild Fund, charitable arm of The Dramatists Guild of America, has announced that Andrew Lippa (Big Fish) has been elected as president. Lippa succeeds Gretchen Cryer (Getting My Act Together and Taking It on the Road), who served as DGF's President since 2005.
"The Dramatists Guild Fund would not be the organization it is today without the devotion of Gretchen Cryer," said Executive Director Rachel Routh in a statement. "I am delighted to continue cultivating DGF's growth with Andrew Lippa who is passionate about serving his fellow writers and nurturing the next generation of artists."
Under Cryer's leadership, DGF transitioned from a private foundation to a 501(c)(3) and developed new programs to better serve the modern dramatist. Cryer will remain on the board as president emeritus and will be active, along with Lippa, board members, and staff to advance DGF's mission with new initiatives.
Lippa wrote the Drama Desk-nominated music and lyrics for the Broadway musical Big Fish, the Tony-nominated music and lyrics for the Broadway musical The Addams Family, as well as the music for Aaron Sorkin's Broadway play The Farnsworth Invention. His other musicals include the Drama Desk Award-winning musical The Wild Party, John & Jen, and more.
"It is with great joy and humility I accept the position of president of the board and I am deeply honored to be of service to this wonderful organization," said Lippa in a statement.