Ali Stroker and Lin Tucci to Tour Correctional Facilities With The Vagina Monologues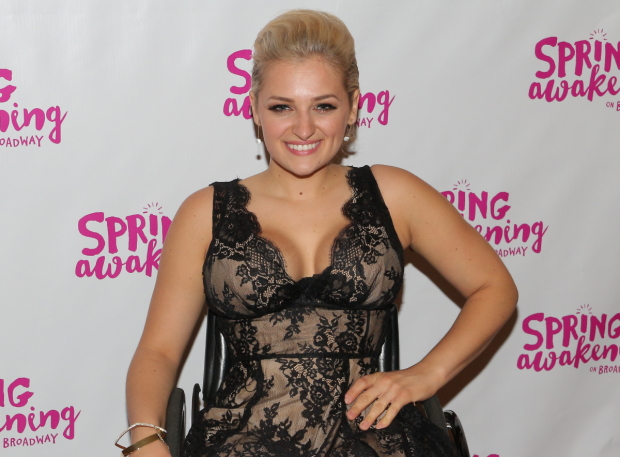 Ali Stroker (Glee, Spring Awakening) and Orange Is the New Black's Lin Tucci will star in a special production of Eve Ensler's The Vagina Monologues, which will tour a group of New York State correctional facilities from April 18-22. The tour celebrates V-Day, the global activist movement which aims to end violence against women and girls.
Directed by Ira Kip, this production of The Vagina Monologues will feature an inclusive cast of formerly incarcerated women, activists, and professional actresses from film, television, and Broadway. Joining Stroker and Tucci in the cast will be Tanya Wright (True Blood), Belinda Allen (Allegiance), Rhonda Covington, Sharon Richardson, and Vanda Seward.
The show will first go to the Taconic Correctional Facility on April 18, followed by the Fortune Society (April 19), the Cherry Lane Theatre (April 20), the Edgecombe Residential Treatment Facility (April 21), and the Queensboro Correctional Facility (April 22).
The show is presented by Mightee Shero Productions.