Alfred Molina, John Douglas Thompson Lead Inherit the Wind at Pasadena Playhouse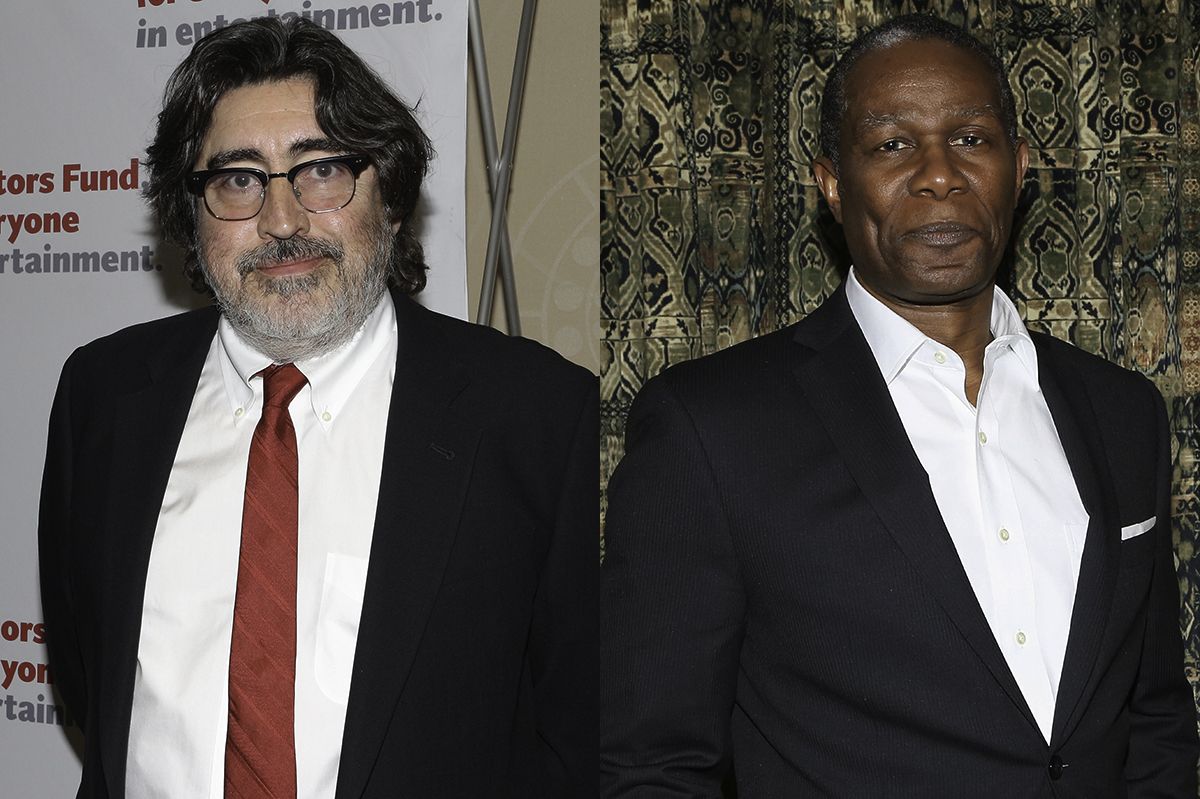 Alfred Molina, John Douglas Thompson, and Chris Perfetti will star in the Pasadena Playhouse revival of Lawrence and Lee's Inherit the Wind, running November 1-26 under the direction of Michael Michetti.
Molina will play Henry Drummond, with Thompson as Matthew Harrison Brady and Perfetti as E.K. Hornbeck. They will be joined by Abubakr Ali as Bertram Cates, David Aaron Baker as Reverend Jeremiah Brown, and Rachel Hilson as Rachel Brown.
Rounding out the company are Jared Bybee as Dunlap/Reporter/Radio Man, Brian Calì as Meeker/Photographer/Townsperson, Marlene Forte as Mrs. Brady, Matt Gomez Hidaka as Howard Blair, Thomas Hobson as Tom Davenport/Reporter, Michael Kostroff as Mayor/Reporter, John W. Lawson as Bannister/Reporter, Phillip J. Lewis as Sillers/Reporter, Gabriella Pizzigoni as Melinda Loomis, Rene Rivera as Judge/Reporter/Townsperson, and Pam Trotter as Mrs. Krebs.
The creative team includes Sara Ryung Clement (Costume Designer), Omar Madkour (Lighting Designer), Jeff Gardner (Sound Designer), Darryl Archibald (Vocal Arranger), Jeffrey Bernstein (Vocal Director), and Miranda Johnson-Haddad (Dramaturg).