It Looks Like We'll All Get to Tweet-Watch Another NBC Live Musical Together!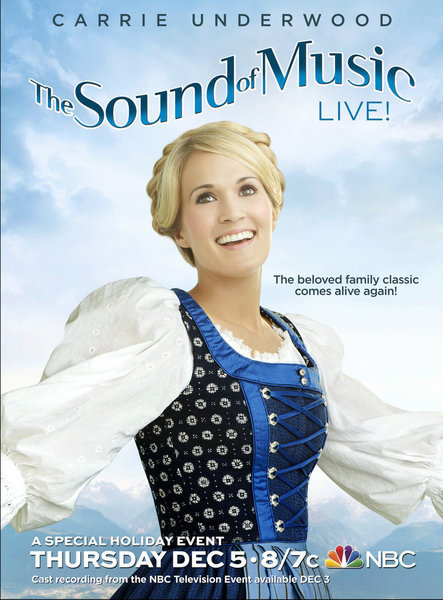 Following the great success of NBC's live small-screen production of The Sound of Music starring Carrie Underwood (nearly twenty million people tuned in), the network has announced that it is committing to staging another live musical during the 2014 holiday season, according to several sources.
Though no announcement has yet been made as to which Broadway musical will be provided the honor, the network has said that they are considering several family-friendly titles. The production will again be lead by producers Neil Meron and Craig Zadan.
And it looks like this could become an annual tradition. "There [are] enough to do a handful of these over the next years, if we keep increasing the learning curve," NBC Entertainment chairman Robert Greenblatt told The New York Times.
It looks like we might just get the Jimmy Fallon and Jennifer Lawrence The Music Man we've been dreaming of!