The Vinyl Countdown: New Broadway Cast Albums Are Returning to an Old-School Format
Twenty-five years ago, they were the only way to listen to music. Now, they're relegated to the $1 boxes at thrift stores. Vinyl LPs, the medium by which a whole generation of Broadway-goers were able to hear the recorded scores of musicals by Rodgers and Hammerstein and Lerner and Loewe, went out of vogue in the early 1990s, overtaken by the advent of compact discs. (The very last title released as a physical record was Cy Coleman's City of Angels.)
And then, in the mid-2000s, as CDs began to die out, themselves overtaken by the digital revolution, vinyl suddenly started coming back into style. "As an industry, this has been going on for the past five to seven years," says Scott Farthing, Vice President of Masterworks Broadway, an imprint of Sony Masterworks.
It began with jazz, and then rock and pop titles started to be released. Broadway is notoriously slow to adapt to certain changes, but the return to vinyl is one that's been picking up steam since 2007. "This is one of the few genres of music where physical [albums] actually still make up a good portion of what the sales are," says Farthing. "Especially for a Broadway consumer who's a collector and still wants something tangible in their hands."
The Resurgence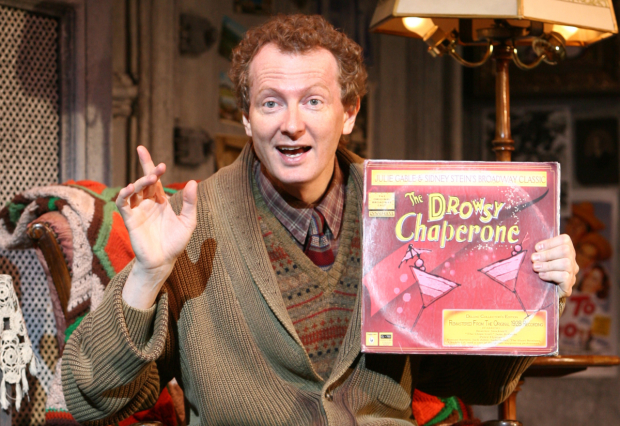 In 2007, Sh-K-Boom/Ghostlight Records became pioneers in the vinyl resurgence with their collector's edition release of The Drowsy Chaperone. The Tony-winning musical tells the story of a Broadway superfan, the Man in Chair, who decides to listen to the recording of his favorite musical, which then comes to life around him in his apartment.
"That made the most obvious sense," says Sh-K-Boom cofounder and president Kurt Deutsch. "When I had the idea, it was a conceptual thing. We wanted to make it more of a collector's item. What would that musical [within the musical] sound like? The Drowsy Chaperone vinyl is the actual record he would be listening to. That was before vinyl started being hip."
Since then, Sh-K-Boom has remained at the forefront, releasing recordings of Hair and Beautiful — The Carole King Musical on vinyl. "[Those] are certain shows that I felt would lend themselves to that audience." Their most recent issue is the film soundtrack of Jason Robert Brown's The Last Five Years, featuring the vocals of Anna Kendrick and Jeremy Jordan.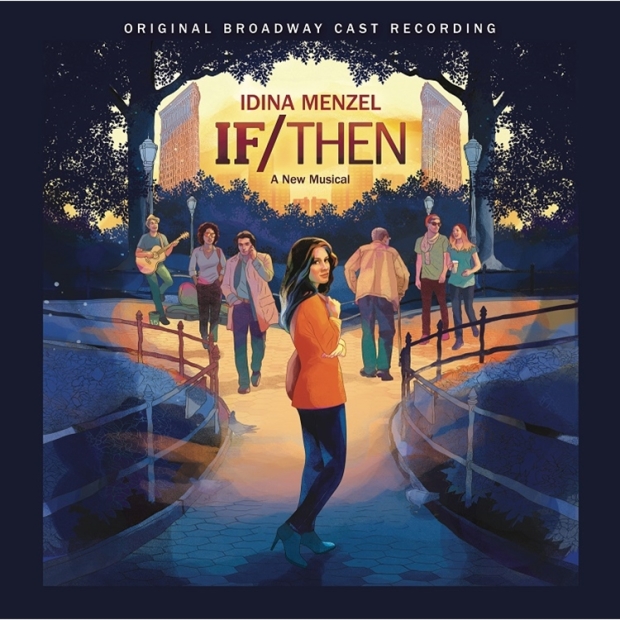 Masterworks Broadway is also getting into the game, having just released the original Broadway cast recording of Tom Kitt and Brian Yorkey's If/Then on vinyl. "We've been talking about vinyl quite a lot," says Farthing. "Our colleagues have been making vinyl awhile. It's not for lack of trying [on our part], it just didn't seem right [before now]."
That's due to the fact that If/Then is currently on tour throughout the United States, with a production that features most of its original principal cast, including Idina Menzel, LaChanze, and Anthony Rapp. "It's rare in this day and age that most of the original cast goes on the road with something, so this seemed like a perfect storm," says Farthing. "Idina's never had anything on vinyl. Once they announced the [original] cast that would be joining her, we realized we had to do this."
Not to be outdone, Warner Bros. Records is also on board with the trend, having recently released the original cast recording of Andrew Lloyd Webber's School of Rock on vinyl. It was an idea Lloyd Webber had from the get-go, according to album producer Rob Cavallo. "We were trying to make an album in some ways like he used to. He'd make a rock album first, and then have a single go out, and then everyone would see the show and be familiar with the music." It all happened, down to the release of the single, "You're in the Band."
Risky Business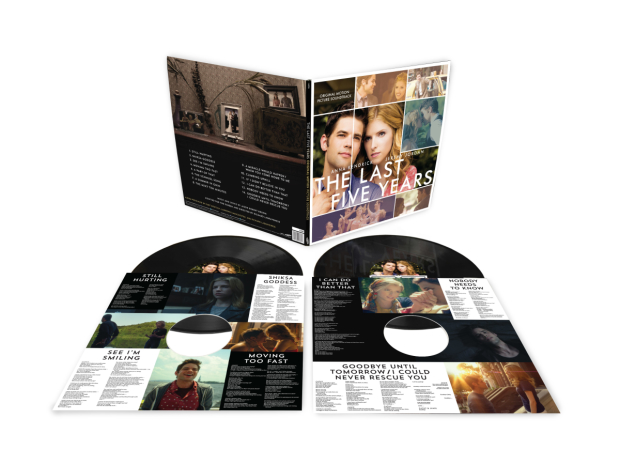 The creation of vinyl releases is much different from that of CDs. Vinyls are specifically crafted from a mold. "You have to take wax plates and have grooves made into a mold," says Deutsch. "That mold is then sent to the manufacturing plant and they manufacture it based on those cuts. They're literally cutting vinyl. There's a little vacuum that takes the excess out, and there's a microscope so you can look to make sure all the cuts are going in."
The risks are a lot higher, and both Sh-K-Boom and Masterworks are keeping their wares limited. "We believe there's a market, but we're also a business and want to mitigate our risk," says Farthing. He notes that the If/Then release, available at theater merchandise stands and on Amazon, sold "about one hundred ten copies for the first week that the vinyl was on sale, which is very good. We were very happy with that."
Deutsch and Sh-K-Boom are of the same mindset. "Everything is a trial," says Deutsch. "There's a limited market, but there's something special about a collector's item. The Last Five Years [release] and the first pressing of The Drowsy Chaperone are individually numbered [for collectors]." Drowsy sold so well that it warranted a second pressing. The data is still forthcoming for The Last Five Years, which was released on November 20, but it proves promising. "We put ninety for sale on our website and it sold out in two hours. It seems like there's a demand for it." The rest are available on Amazon.
School of Rock isn't actually a limited release. Cavallo estimates that 10,000 copies of the record were ordered. "I hope it's not going to be super-hard to find," he says. "If it sells out, I imagine they'll make more."
One bestseller on the Sh-K-Boom label is Beautiful. It's doing "very well on vinyl, and selling more CDs, the physical product, than any other [title] that we've had. I think that has to do with the age of the audience," says Deutsch. Believe it or not, most of the people buying the Drowsy album are "prop masters who are doing the show and want to have an album for the Man in Chair to hold up. They get it to actually have the original album."
And there's more to come. Hamilton writer and leading man Lin-Manuel Miranda has promised that his show's cast recording, on the Atlantic Records label, will be released on vinyl. And Masterworks has teamed up with AnalogSpark for a series of rereleases of vintage albums like A Chorus Line and West Side Story.
The Nostalgia Factor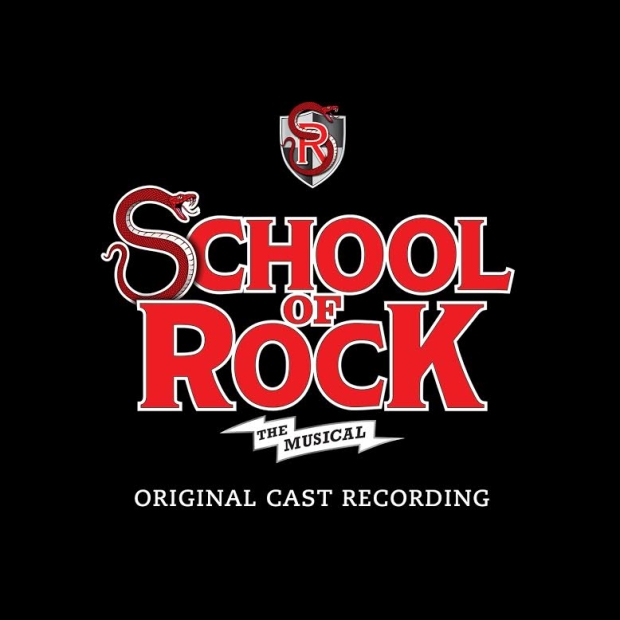 What accounts for the resurgence of albums itself? "There's a certain romance for when it was the main way to listen to something," Cavallo suggests. "There's something almost physical about it. When you listen to it, it's a richer experience."
"There is still a huge group of people for whom music means something very important," says Farthing, "and this vinyl resurgence is harkening back to people who want a more intimate experience. This is taking it back to an era where music did mean something. I remember getting copies of Evita and Hair, and my mom had the original vinyl set of Jesus Christ Superstar. It took active listening. You had to get up and turn the record over. When the first copies of If/Then came in, I almost cried. I couldn't believe I was holding an actual cast album in this day and age."
Deutsch points to that nostalgia, as well: "I remember, as a kid, all I would listen to were albums. There used to be the days when we would go to record stores and we would look through [stacks] and hold something. You'd actually have something tangible. Now, our music is in our computer. We're all in our own little headphoned world. [But] there's a rejection, to a certain degree, of the digital age. People want purity in their products. It would be amazing if people would start record collections again that they could hand down to their kids."