Vacancies for Visionaries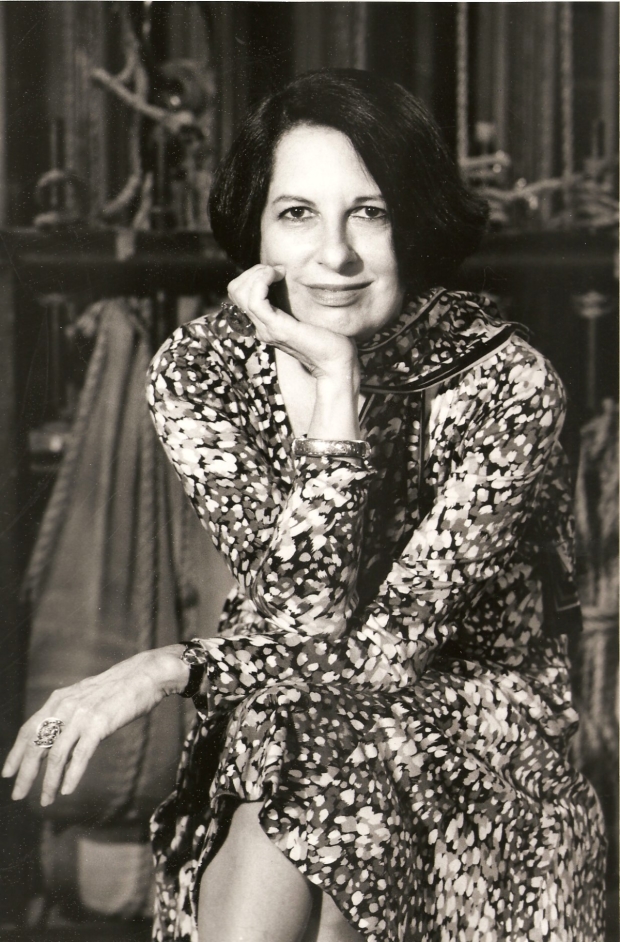 Two people I cherished died this past summer. They weren't close friends: I knew them both well enough to feel their loss personally, but I feel it much more strongly as a generalized ache on behalf of our theater — a world they both dearly loved. When people who have made themselves a gigantic part of that world have gone, the vacancy they leave behind is palpable. Zelda Fichandler, who died on July 29, and James Houghton, who died on August 2, belonged to that giant category: The empty space they once occupied makes me tremble as I wonder who, if anyone, will come to fill it.
Both Zelda and Jim had ample credentials as working artists. Far more importantly, both were the creators and shapers of great institutions, visionaries who made opportunities for hundreds of other artists. In so doing, they reshaped the entire American theater, reshaped the way we think about it, and so had a profound effect on our culture as a whole. Their presence among us made an enormous difference; its effects continue to resonate.
Zelda Fichandler was the cofounder, and for decades the leader, of the Arena Stage in Washington, D.C. James Houghton created, and for 25 years nurtured, New York's Signature Theatre. But the vacancy I speak of is not at the top of those thriving organizations: Younger hands have replaced them there; both institutions continue to generate excitement.
The absence I'm talking about is one of dreamers and conceivers, not steersmen. Both Zelda and Jim had the extraordinary combination of vision, know-how, and dogged persistence that enabled them first to create a distinctive theater in their heads, and then labor at it, unremittingly, till it blossomed into a vivid, lasting reality. To build a theater is fine; to sustain a theater is noble. But to dream a theater that you then build and sustain — that is a slice of sublimity granted to very few, and it brings a magical bounty: Realizing their own dreams, Zelda and Jim made thousands of others' dreams come true.
Realization, in art, is always the hard part. What Zelda did in Washington, what Jim did in New York, was tougher even than the already tough challenge of getting a single play out of your brain and into script form, or getting that script off the page and onto its three-dimensional feet before a live audience. Zelda and Jim went far beyond that: Their respective visions encompassed plays, acting, directing, design, seasons, companies, subscribers, and ultimately architecture, for the institutions they created both began as shoestring operations in makeshift spaces, and grew into lavish physical plants, designed to their specifications, a glory to their respective communities.
Such a notion was almost unimaginable in this country — and certainly in Washington, D.C. — in 1950, when Zelda Fichandler (1924-2016), along with her then husband Tom Fichandler (1916-1997) and the director Edward Mangum (1914-2001), started Arena Stage in a vacant ex-burlesque house in Washington's NW district. Mangum soon departed to pursue his own directing career, but the Fichandlers kept the theater alive, relocating it to a disused brewery that their company affectionately nicknamed the Old Vat, in a saucy nod to London's Old Vic.
Like most American cities at that time, Washington, D.C., had no permanent professional theater. It had college and community theaters, some excellent. But for theater of professional quality, Washington depended on the productions that intermittently arrived, in pre-Broadway tryout or on post-Broadway tours, at its few big commercial houses. And the best of those houses, the National, wasn't even functioning when Arena started: Its management had turned it into a movie house rather than abide by Actors' Equity's ruling that its members could play only to integrated audiences; it didn't reopen till 1952.
That the battle to integrate the National was still going on shows you the hidebound Washington cultural scene that Zelda and her colleagues set out to shake up in 1950. Their first season included, besides Shakespeare, Shaw, and Molière, plays by the poet and novelist Conrad Aiken, and the '20s playwright turned '30s screenwriter, Edwin Justus Mayer. Zelda's directing tasks that year included Twelfth Night, Mayer's The Firebrand, Rice's The Adding Machine, Gogol's The Inspector General, Synge's Playboy of the Western World, and Wilde's The Importance of Being Earnest. Another of the season's productions, The Glass Menagerie, was staged by a novice director, Alan Schneider, who would become a significant contributor to Arena Stage's history — as well as New York's first major interpreter of works by Samuel Beckett and Edward Albee.
In 1961, Arena Stage finally got its own building: an 827-seat theater in the round, with adjacent offices and shops. The official production history on Arena's website says, strikingly, that the building "was designed by architect Harry Weese in association with Zelda Fichandler and the entire Arena Stage company and staff." To a great extent, that sums up the nature of Zelda's ambition: She was not building for herself as an expression of her ego, but for and with a community — first and foremost the community of artistic collaborators she had evolved, and secondly with the needs of their audience in mind. Arena Stage was not born merely to throw one show and then another onstage, but to bring the whole life of the theater, and of dramatic literature, into the lives of the people it lived among. The new building opened, appropriately, with Schneider's production of as communally concerned a play as you could find: Brecht's Caucasian Chalk Circle. The season also included works by Albee, Shaw, Chekhov, William Saroyan, and Jean Giraudoux.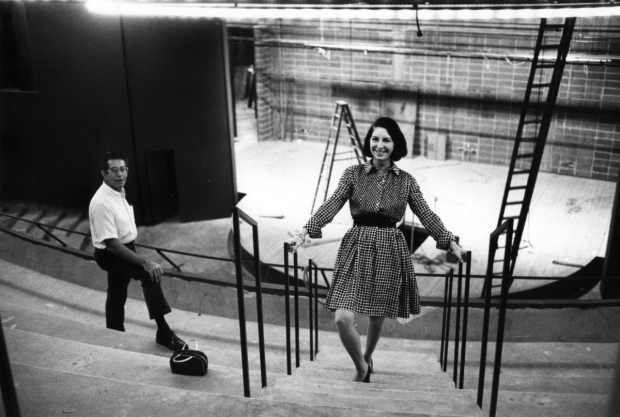 Later years brought more expansion, both in the physical plant and the artistic roster. In 1967-68, director Edwin Sherin, who had become a company mainstay, staged Howard Sackler's The Great White Hope, an epic-scale verse drama about the beleaguered life of the African-American boxing champion Jack Johnson, with a host of unforgettable performances, headed by James Earl Jones and Jane Alexander in the lead roles. Transferred to Broadway, the production ran a year and a half, scooping up a Pulitzer, three Tony Awards, and a slew of other honors. Zelda's joy in its triumph was tempered on two counts: Arena's contract — those were more innocent times — gave it no share of the movie-sale profits. And the show's Broadway success meant that many cast members, Arena regulars, were lost to the company for the next season, or in some cases permanently.
Undaunted, she pressed on. In 1971, Arena opened a second theater, the 547-seat Kreeger, a modified-thrust stage for plays less suited to performance in the round. A black-box chamber theater, christened the Old Vat Room, followed in 1976. Musicals began to sidle into the repertoire. The loosening yoke of the Soviet bloc brought plays and directors from Russia and Eastern Europe — notable events in Washington, where audiences are hypersensitive to shifts in the political climate. After the 1990-91 season — Zelda's 40th — she stepped down as Arena's artistic director. Her farewell production, typically, was a challenging, morally troubling new work, Born Guilty, based on the Austrian journalist Peter Sichrovsky's interviews with the children of former Nazis.
Zelda's career extended beyond those four remarkable decades at Arena. More about that, after I take up Jim Houghton's achievements, next week.
To read Part II of this "Thinking About Theater" column, click here.
---
Michael Feingold has twice won the George Jean Nathan Award for Dramatic Criticism, most recently in 2015 for his "Thinking About Theater" columns on TheaterMania, and has twice been a finalist for the Pulitzer Prize in Criticism. He serves as chairman of the Obie Awards and has also worked as a playwright, translator, and dramaturg.