Alexandra Silber, Carolee Carmello, and More Join Peter Pan in Concert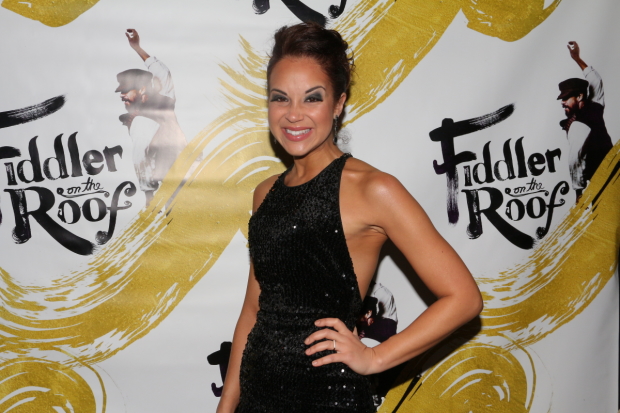 Transport Group Theatre Company has announced additional casting for its August 15 concert performance of Peter Pan at the Pershing Square Signature Center.
The evening will be hosted by drag legend Charles Busch and will now feature performances by three-time Tony nominee Carolee Carmello (Finding Neverland), Betsy Morgan (First Daughter Suite), Alexandra Silber (Fiddler on the Roof), D.C. Anderson (Queen of the Mist), David Greenspan (The Patsy), Ivory McKay, Doug Shapiro (Once Upon a Mattress), Tim Dolan (Altar Boyz), Patrick Boll (Mamma Mia!), and Richard Costa (Once Upon a Mattress).
The concert will also include a company of young stars, including Zoe Wilson (Three Days to See) as Wendy, Ashton Woerz (Pippin) as John, and Jeremy T. Villas (Kinky Boots) as Michael. The Lost Boys will feature cast members of Matilda, including Gavin Swartz, Ian Saraceni, Noah Baird, Maliki Hurd, Cole Edelstein, and Evan Gray.
The new company members join the previously announced Rachel Bay Jones (Dear Evan Hansen), John Bolton (Anastasia), Hannah Elless (Bright Star), Ann Harada (Cinderella), Marc Kudisch (Hand to God), Tony Sheldon (Priscilla, Queen of the Desert), Paul Slade Smith (Finding Neverland), and Elizabeth Stanley (On the Town).
Based on the play by James M. Barrie, Peter Pan features music by Mark Charlap, lyrics by Carolyn Leigh, additional music by Jule Styne, and additional lyrics by Betty Comden and Adolph Green. The musical debuted in Broadway in 1954 with Mary Martin in the title role. Directed by Transport Group artistic director Jack Cummings III, the concert will feature a song cut from the original score, orchestrated by Michael Starobin, while Joey Chancey conducts the 26-piece orchestra, featuring orchestrations from the original production. Jeffry Denman will serve as choreographer.
Peter Pan in Concert is the first production in Transport Group's Anne L. Bernstein Concert Series.