John Lloyd Young Sings Heart to Heart at Café Carlyle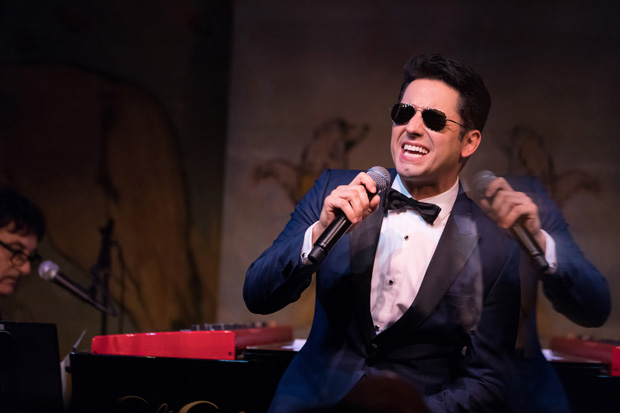 John Lloyd Young arrives at Café Carlyle wearing shades and a blue tuxedo jacket. A wave of black hair crashes down on his left temple as he croons out the Bond theme "You Only Live Twice." "And love is a stranger," he sings. An adolescent sneer overtakes his lip as he continues, "Who'll beckon you on / Don't think of the danger / Or the stranger is gone." It's an appropriately foreboding overture to a Valentine's Day show teeming with love's potential, as well as its pitfalls.
Yet love is irresistible, especially as expressed in Young's magnetic rendition of "Nevertheless (I'm in Love With You)." Love is insistent in Young's half-crazed version of Jerry Fuller's "Show and Tell." It's also awe-inspiring in a driving, howling interpretation of "Maybe I'm Amazed." The falsetto notes Paul McCartney wrote into the number have never sounded so good.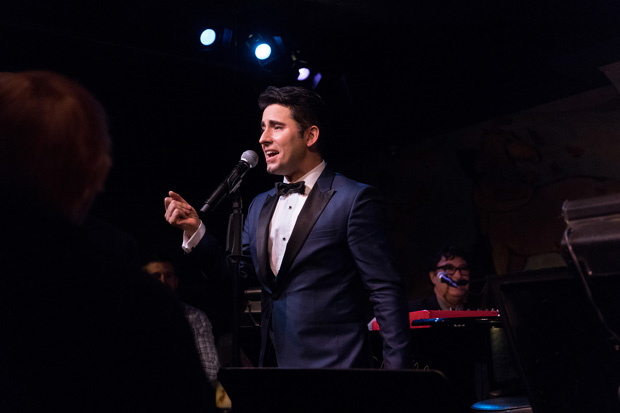 Despite a prohibitory announcement at the top of the show, iPhones come out for The Four Seasons' "Can't Take My Eyes Off You," a showstopper from Young's one-and-only Broadway credit, Jersey Boys. It may not be his song originally, but the ladies in the crowd still go wild like it's 1962 and we're on the set of American Bandstand.
At 42, Young maintains his pop idol good looks, but a smoky quality has entered his voice, a faint rasp that denotes maturity. Thirteen years after he originated the role on Broadway, he sounds less like Frankie Valli than Steven Perry of Journey. Perhaps recognizing this, he performs a glowing interpretation of "Lights" that has the New York audience singing along, even if the song is actually about San Francisco.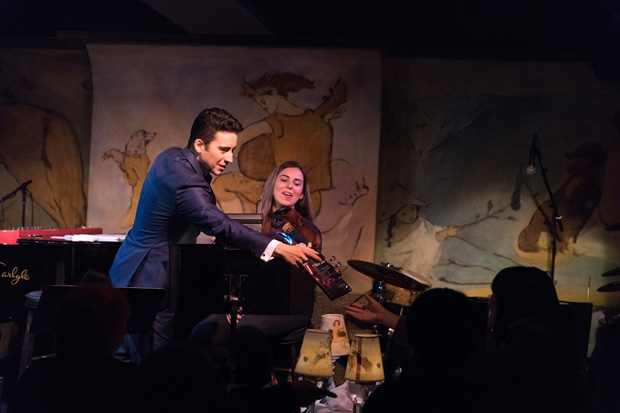 Music director Tommy Faragher backs Young on keyboards, taking lead vocals in a loungy arrangement of "Why Can't We Live Together." Percussionist Bashiri Johnson bangs out a vigorous intro to Stevie Wonder's "Don't You Worry 'Bout a Thing," while violinist Gokce Erem is a one-woman wall of sound for all of these classic pop songs. Faragher has done an excellent job of selecting and arranging numbers that not only fit the theme, but sound great with Young's voice.
Near the end of the show, Young performs a heartfelt rendition of Bob Dylan's "To Make You Feel My Love," a song, he informs us, that he once crooned at a party for the Wolf Trap Foundation board hosted by Vice President Mike Pence. At the Carlyle, however, he dedicates it to two gay couples celebrating their anniversaries. One wonders what Mother would have to say about that.
Young's proximity to power is a running theme in his name-dropping inter-song banter. He gives a shout out to National Endowment for the Arts chair Jane Chu who, the night I attended, was seated across from Wolf Trap CEO Arvind Manocha (one of the aforementioned dedicatees). Young doesn't go into detail about his former position on the President's Committee on the Arts and the Humanities, from which he and all other members resigned en masse last August after the incidents in Charlottesville. Still, he believes in music's power to bring us together. "Singing is bipartisan," he declares. That's right: not red, not blue, but always green.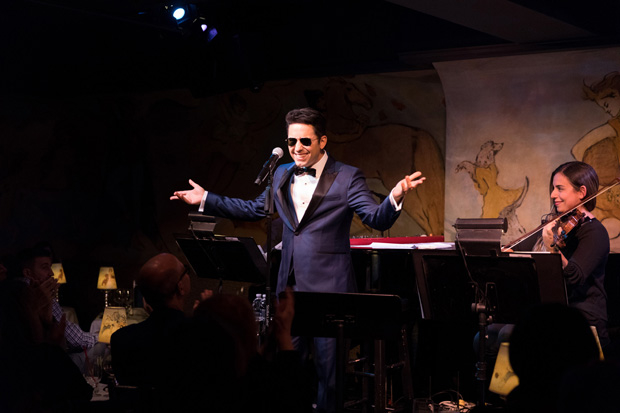 Even if you leave Heart to Heart blissfully unaware of the politics floating just under the surface, it is hard to escape the ever-present heartbreak that pervades the set list: "Only the Lonely," "Say No More" ('cause I'll never understand how you fell out of love), "One" (is the loneliest number). Listening to these songs on a Valentine's Day date is somewhat akin to laughing it up on the Carpathia as you steam away from the wreckage of the Titanic. You're exhilarated to have survived, but acutely aware that more icebergs lurk in the shadowy waters ahead.