Marin Mazzie Is the Captain of Her Own Ship, Onstage and Off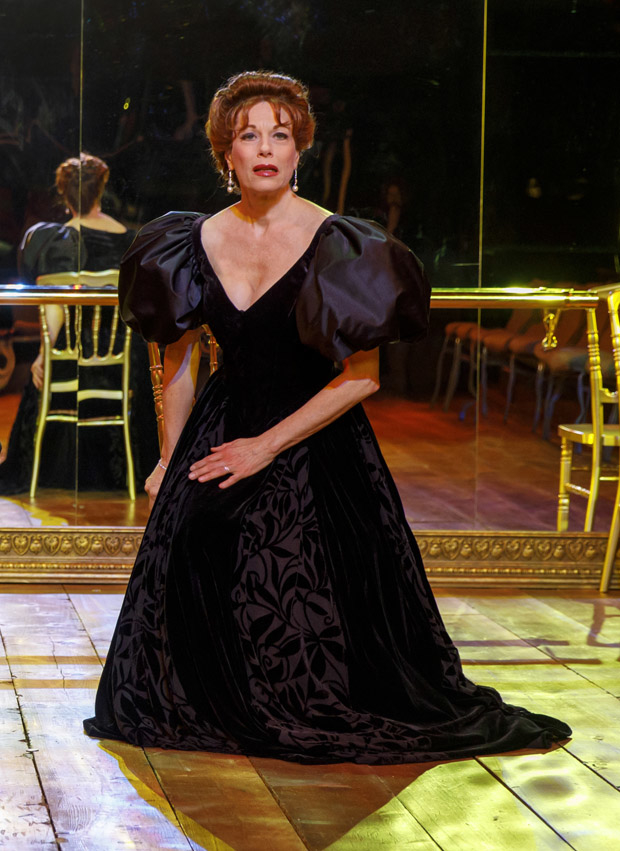 The time was right, Marin Mazzie says, for her to get back to work.
Terrence McNally, her old pal, had written a play called Fire and Air about the famed Ballets Russes, focusing on the tempestuous relationship between its artistic director, Sergei Diaghilev, and star dancer, Vassily Nijinsky. There was a plum role for an actor of Mazzie's ilk, that of Misia Sert, pianist and doyenne of Belle Époque Paris, who happened to be one of Diaghilev's closest artistic confidants. John Doyle was directing at Classic Stage Company. He wanted to know, would Marin Mazzie, three-time Tony nominee and beloved concert performer, take the part?
Mazzie knew a surprising amount about Sert's life going in, and she was entranced by the opportunity to work with Doyle and Classic Stage Company, and thrilled to collaborate once again with McNally, who scripted her breakthrough role, Mother in Ragtime, two decades ago. Also, just shy of three years after a diagnosis of late-stage ovarian cancer, her health was cooperating, too. "This is a gift at a good time," she says.
Mazzie's first introduction to Sert's life came from an unexpected place: a musical. "I did a recording for Tommy Krasker and PS Classics of an obscure musical called Misia," she says, "with music by Vernon Duke and a treatment by Barry Singer. That's how I knew about her." Though the show hasn't gotten anywhere beyond its 2015 studio album, Mazzie is proud to explain how spectacular Sert's life was.
Married three times, twice into wealth, Sert was a relatively independent woman in fin de siècle Paris, serving as a muse for the intelligentsia. "She was a concert pianist, she hosted salons. Lautrec and Renoir and Vuillard painted her. There's a Lautrec of her hanging at the Met. She not only funded Diaghilev's work, but she was an eye and ear for him. I think of her as an impresario. She was very strong."
Sert's inner strength, she adds, is intrinsic to who these characters, especially old world Russians like Diaghilev, are, in ways that Americans don't easily comprehend. "We talk a lot in this play about how everybody's Russian, and what that life was like," Mazzie notes. "There's something in your gut, an inner strength and a way of thinking and being that is inherent in these people."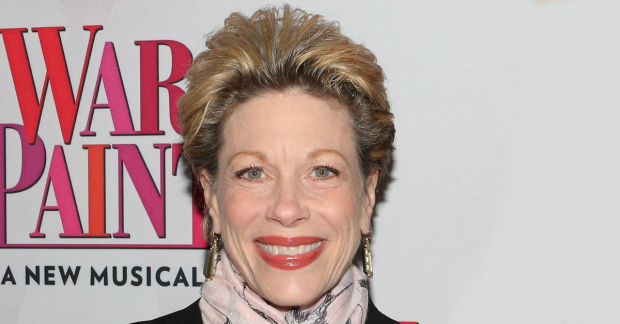 A similar strength can be found within Mazzie, who has been very public in the face of her May 2015 cancer diagnoses. With the help of her network of support, including husband Jason Danieley, she managed to balance treatments and concerts around the country and the world. During her first remission in 2016, she replaced Kelli O'Hara in the Lincoln Center Theater revival of The King and I.
The illness recurred thereafter, but as of now, Mazzie says she's "doing really well," thanks in part to switching from an IV-based chemotherapy treatment to an oral one. "They now have oral chemotherapies for a lot of cancers," she says. "One was fast-tracked in March, and I went on it in July." The perks for patients are unmatched. "When you have chemo every two weeks, it renders one…" She chooses her words very carefully. "At least for a few days, you don't feel good, let's put it that way. Going to these pills every night is a game changer. I'm feeling really good, and it really has made a big difference."
But there's an inequality that she's noticed, and she's using her platform as an activist to educate us. "The disparity between an oral chemotherapy and IV chemotherapy is quite a lot. Let's say, in some rural area, someone has to have chemotherapy. They have to be transported there, maybe not do their job that day, have their kids taken care of, have chemotherapy, and then be sick for a couple of days. That's cheaper than giving them pills. There's a disparity in care across our country, and disparity in these treatments. The oral chemo makes so much more sense and saves so much. But it's expensive."
Mazzie is vocal when it comes to educating the world on the illness itself. "Women that have ovarian cancer feel left in the dust, because there is still no early test to find it, and that's a problem," she notes. She's just as outspoken when it comes to the ways of fighting the stigma attached. Mazzie works closely with the Cancer Support Community, "an amazing organization that not only helps people with cancer, but their families." She's also a strong believer in the good, old-fashioned power of positivity.
"What I try to instill is the positive outlook," Mazzie says. "I believe that for everything. As I say, I'm the captain of my ship. I have doctors and I do a lot of spiritual stuff, but the mind is so important, and that has been instilled in me from the very beginning, through my surgeon saying to me early on, 'Your attitude is more important than anything we'll ever do for you.'"
Mazzie's goal as an activist is to spark conversation, specifically about women's health, knowing your body, family history, and whether or not you have a BRCA gene mutation, which can lead to increased risk of cancer. She has a similar goal as an artist, and Fire and Air is eliciting a different kind of conversation, but one that makes her just as happy.
"People are coming, and whatever their knowledge is, they're taken by the story. The play is sparking conversation, which is what we want in theater. That's why we tell stories, and why it's so exciting."
For more information on Cancer Support Community, click here.