Bob and Tobly McSmith Break the Musical With the Kardashians Off-Broadway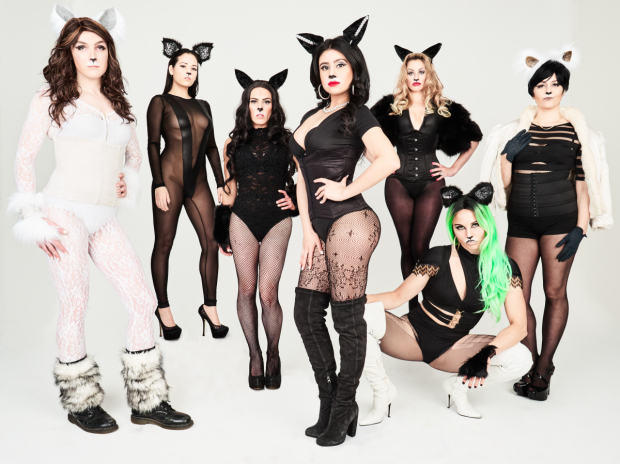 As Broadway buzzes with talk of Hamilton and Tony, composers Bob and Tobly McSmith plot their next masterpiece in the dark recesses of an East Village Kava bar (Kava is a dirt-like fruit juice that approaches the sedative effects of alcohol without all the messy consequences).
The McSmiths (who are not actually related) are New York's most prolific composers of musical parodies. Using a uniquely crude sense of humor and a liberal reading of the Fair Use doctrine, they have produced long-running hits like Showgirls! The Musical!, Full House! The Musical!, and Bayside! The Musical! (a spoof of afterschool sitcom Saved by the Bell). All three enjoyed healthy runs, with Bayside! playing consistently for three years at the pair's artistic home, Theater 80. They've now closed that production to focus fully on their next project: Katdashians! Break the Musical!
Told through the lens of Andrew Lloyd Webber's Cats, Katdashians is the story of America's most inexplicably famous family. "It's the two worst things on earth combined," Bob contends. "Hopefully they cancel each other out."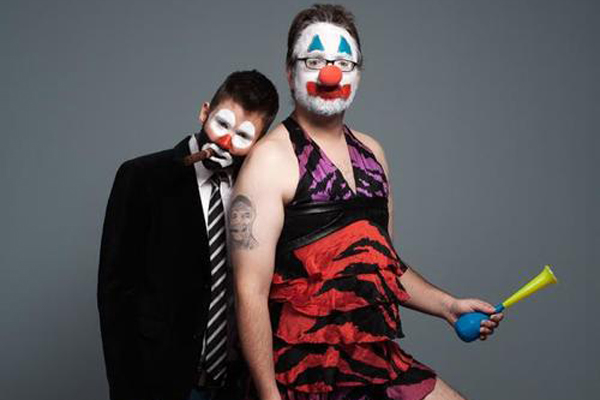 It's a surprisingly appropriate pairing: With the exception of cute cat videos, few subjects have so thoroughly captured online attention more than the House of Kardashian. Even as the McSmiths sipped their Kava, Kylie Jenner's Met gala dress was trending on Facebook. Khloé Kardashian would quickly best her by posing for glamour shots in Cuba beneath Communist propaganda. "They control the media," Tobly said, only half joking.
The McSmiths don't aim to "break the Internet" with their Cats-Kardashians mash-up, but (as the title suggests) they will break the musical. "We're encouraging people to keep their phones on and take selfies during the show," says Tobly. "We're trying to keep up with the Kardashians." While committing this cardinal sin of the theater may make theatergoing regulars squirm, it's just another tree in the McSmith's transgressive forest.
"We want to do things that other musicals don't," Bob asserts. In truth, they've been doing just that for years: As the creative teams behind Doctor Zhivago and A Tale of Two Cities will attest, condensing a lengthy novel into a musical is difficult. The McSmiths take this challenge to the extreme by turning multiseason television shows into 90-minute stage shows.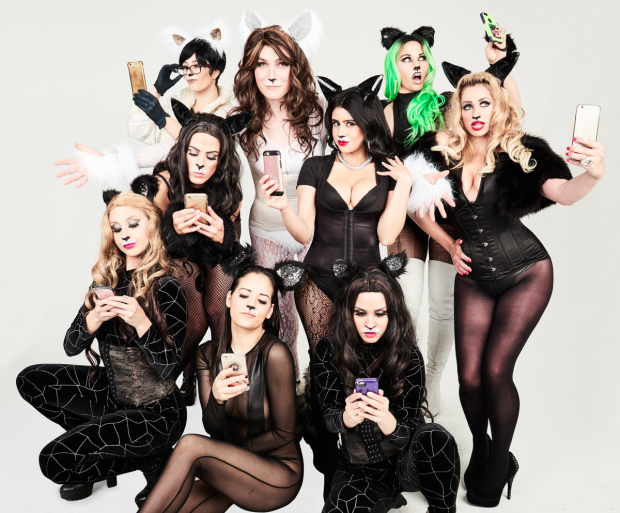 "It's all about what people remember instantly about the show," explains Tobly. For the McSmiths, the serial nature of a property is no obstacle to a good musical. In fact, the more tasteless a subject matter, the more appealing it seems to become for them. Understanding that, reality television seems like the next logical step.
The unorthodox content of the McSmith musicals is filtered through a radically different process: In an era in which Broadway musicals go through years of development and workshops, the McSmiths can usually turn around a new book and score in a matter of months, if not less. "We wrote Showgirls during Hurricane Sandy," Tobly recalls. "We bang it out, clean it up, get it on its feet, and rewrite it. We don't want a lot of input until its ready to go." In lieu of a focus group, they lock themselves in a room together and read through the script. Unless both McSmiths laugh at a bit, it gets cut. "We're not precious about it," says Tobly.
Admittedly, the two share a very dark sense of humor: In Showgirls, protagonist Nomi Malone sings an eleven o'clock number titled "Whorrior!" Candace Cameron slurps from a dumpster during a jaunty up-tempo in Full House. "That was such a divisive song," admits Tobly with a twinge of feigned regret. "We like really dirty things."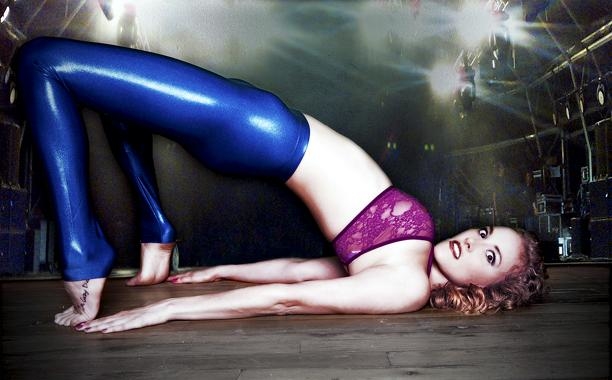 It's a filthy sense of humor that not everyone appreciates, a lesson they learned all too well during the Toronto run of Full House! The Globe and Mail called it, "A fetid mess of ugly wigs, tasteless jokes, gross sight gags, and grotesque performances." Tobly can proudly recite this review back verbatim.
"Canadians are so polite," he says, "until they write reviews." He doesn't seem too miffed by this Maple Tree shade, however, freely throwing his own at much of the fare on offer uptown these days. "Broadway can be so boring. I have trouble staying past intermission," he admits.
While the McSmiths' disdain for Broadway is clear, Broadway answers with general indifference, barely noticing the intrepid off-Broadway producers thriving 40 blocks downtown. The McSmiths do have one prominently placed fan on the Rialto, however: Lin-Manuel Miranda. "He came and saw Showgirls twice," says Bob, "once at XL and once a Theater 80. Where are our Hamilton house seats?"
They may have to wait a little longer for those Hamilton comps, but Bob and Tobly McSmith seem on the brink of yet another sleeper hit with Katdashians. More importantly, with their unflinching irreverence and individual style, they're bringing a much-needed element of punk rock to the New York musical theater.