Tony Winner Winston Ntshona Dies at 76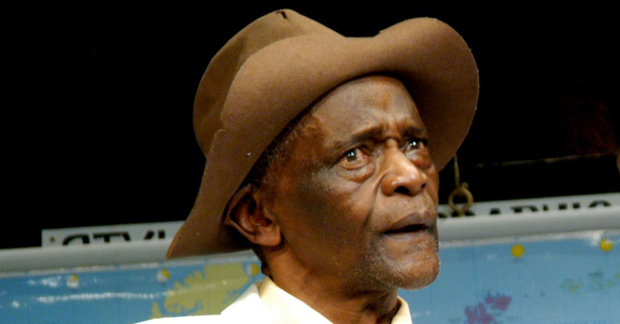 Actor and playwright Winston Ntshona, who received a Tony Award in 1975 for his performance in Sizwe Banzi Is Dead and The Island, has died at the age of 76, The New York Times reports.
Ntshona shared a joint Tony for Best Leading Actor in a Play with John Kani, his longtime costar, friend, and coauthor of the dramas, which they wrote with Athol Fugard. The pair performed these roles on Broadway, in London, and across the United States. When they were staged in their home country of South Africa in 1976, they were arrested for angering government officials.
Ntshona and Kani returned to Sizwe Banzi Is Dead at Brooklyn Academy of Music in 2008. TheaterMania's critic called Ntshona and his performance "marvelously expressive."
Additionally, Ntshona appeared in the films The Wild Geese, Marigolds in August, which was written by Fugard and costarred Kani, and A Dry White Season. He appeared in an episode of the HBO series The No. 1 Ladies Detective Agency.
Ntshona received the National Order of Ikhamanga in 2010. He is survived by his wife, Vuyelwa, and son, Lawula.