The Wiz to Follow Peter Pan Live! as NBC's 2015 Musical Before Heading to Broadway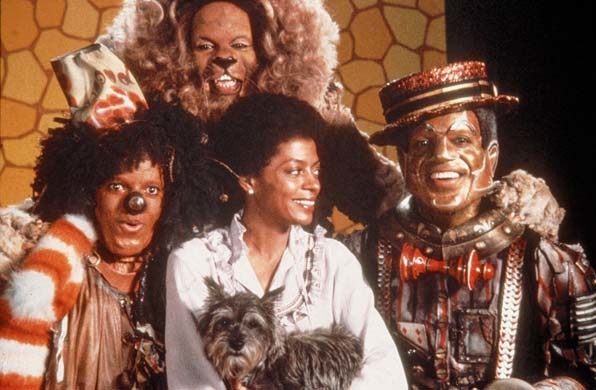 Charlie Smalls and William F. Brown's The Wiz will be presented as NBC's third annual live musical, following 2013's The Sound of Music LIVE!, starring Carrie Underwood, and 2014's Peter Pan LIVE!, starring Allison Williams and Christopher Walken. The event will be presented December 3, according to Variety.
The production will be coproduced by Cirque du Soleil's new stage theatrical division and is set to head to Broadway for a revival (also presented by Cirque du Soleil) during the 2016-17 season. No casting information has been announced thus far.
Earlier this year, NBC had announced that the upcoming musical would be either The Wiz or Meredith Willson's The Music Man. Tony winner Kenny Leon (A Raisin in the Sun, Holler If Ya Hear Me) will stage both the live television production and the Broadway revival, and four-time Tony winner Harvey Fierstein (Kinky Boots) will contribute new material. Craig Zadan and Neil Meron will return as executive producers, with Universal Television producing.
The Wiz, a retelling of L. Frank Baum's classic Wizard of Oz stories, opened on Broadway in 1975 and won seven Tonys including Best Musical and Best Score. A 1978 film version starred Diana Ross and Michael Jackson. It was last seen in New York in a New York City Center Encores! Summer Stars revival in 2009, with a cast led by Ashanti, Orlando Jones, and Tony winner LaChanze.