The Phantom of the Opera Opens Lottery for Final Broadway Performance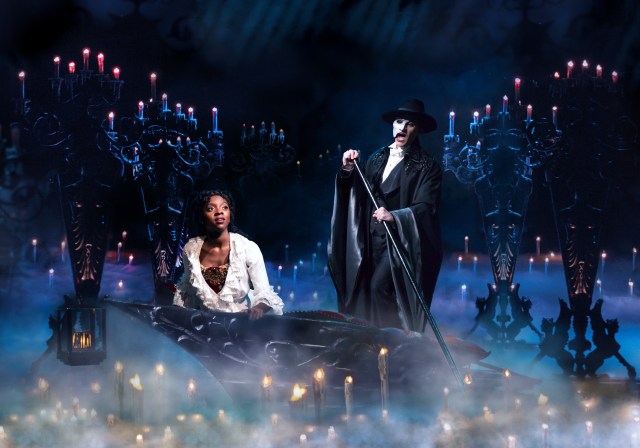 A special lottery has been opened for tickets to the invitation-only final Broadway performance of Andrew Lloyd Webber's The Phantom of the Opera. The show will end its record-breaking 35-year run on Sunday, April 16, holding its final performance at the Majestic Theatre at 5pm.
The week-long lottery has been created to give "Phans" the opportunity to purchase a limited number of tickets to the otherwise sold-out milestone performance. The lottery begins today, March 27, and will accept entries here (one entry per person) for one full week, through Friday, March 31 at 12pm. Four rounds of verified winners will be chosen April 3, 4, 5, and 6. Winners will be given the opportunity to purchase 1 or 2 rear mezzanine tickets at $99 each (including fees) within 24 hours.
The Phantom of the Opera is directed by the late theater legend Harold Prince and produced by Cameron Mackintosh and Andrew Lloyd Webber's The Really Useful Group. The Broadway production currently stars Ben Crawford as The Phantom, Emilie Kouatchou as Christine, Paul Adam Schaefer as Raoul (John Riddle returns to the role on April 3), Nehal Joshi as Monsieur André, Craig Bennett as Monsieur Firmin, Raquel Suarez Groen as Carlotta Giudicelli, Maree Johnson as Madame Giry, Carlton Moe as Ubaldo Piangi, and Sara Esty as Meg Giry. At certain performances, Julia Udine plays the role of Christine.