The Office! A Musical Parody Announces North American Tour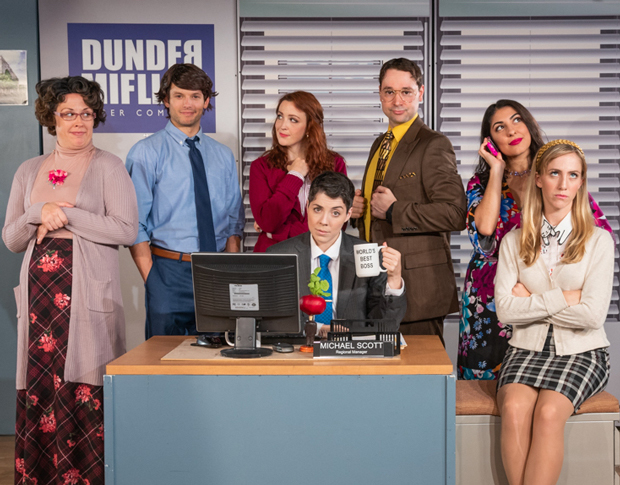 The Office! A Musical Parody has announced a North American tour that will launch with a four-week run in Toronto at the CAA Theatre July 30-August 25. It will then play in Atlanta, Boston, Chicago, Cleveland, Dallas, Houston, Denver, San Francisco, St. Louis, Pittsburgh, Seattle, Philadelphia, and more. Confirmed dates and ticket information will be announced in the coming months.
Sarah Mackenzie Baron, who originated the role of Michael in the unauthorized parody musical, will join the tour in select cities including Toronto. Fellow original off-Broadway cast member Madeline Glenn Thomas will also join the tour as Pam.
In The Office! A Musical Parody, it's a typical morning at Scranton's third-largest paper company until, for no logical reason, a documentary crew begins filming the lives of the employees of Dunder Mifflin. The show is written and produced by Bob and Tobly McSmith with music by Assaf Gleizner, and directed by Donald Garverick.