The 12 Best Broadway Debuts of 2015
One of the most exciting things about going to the theater frequently is being introduced to new performers as they catch our eyes. In 2015, there was an abundance of young talent making names for themselves, alongside a few seasoned entertainment industry veterans doing Broadway for the first time. Here are our picks, in alphabetical order, of the year's most outstanding debuts.
---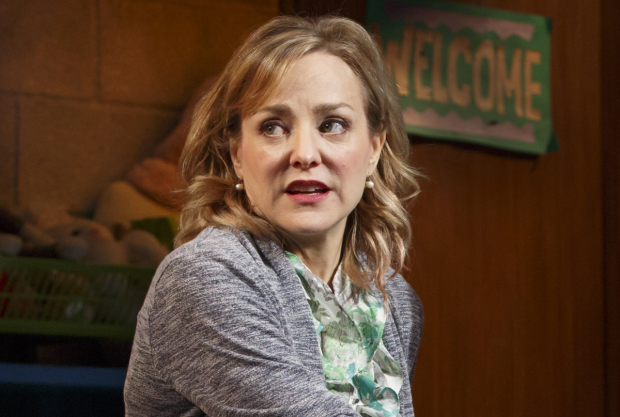 Geneva Carr
Geneva Carr's auspicious debut as the misguided single mother Margery in Hand to God was the Cinderella story of the Broadway season. As she told us around Tony time, she chucked her college education, business school diploma, and steady banking job out the window to pursue a career in acting where both the odds and income are notoriously slim. Goes to show that sometimes a leap of faith (and a small off-Broadway play) will land you in a Tony category with Helen Mirren.
---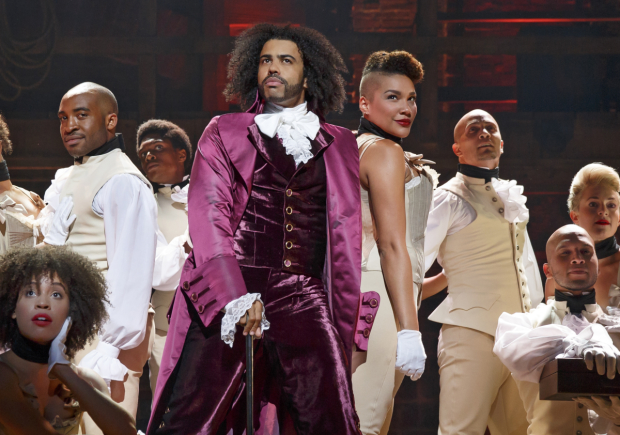 Daveed Diggs
Before he signed on to play the unerringly erudite Thomas Jefferson (and the Marquis de Lafayette) in Lin-Manuel Miranda's Broadway-hopeful hip-hop musical Hamilton, Daveed Diggs was living in California and performing as part of experimental Los Angeles-based rap group Clipping. Though he's a Brown-grad actor, Diggs had stopped dreaming of Broadway well before being cast in the show. But we're thanking our lucky stars that didn't stop him from taking the job. His Broadway debut is one of Hamilton's most memorable performances — and not just because of his magnetic personality and gigantic hair. Diggs also gives Miranda a run for his rap-writing (and performing) money.
---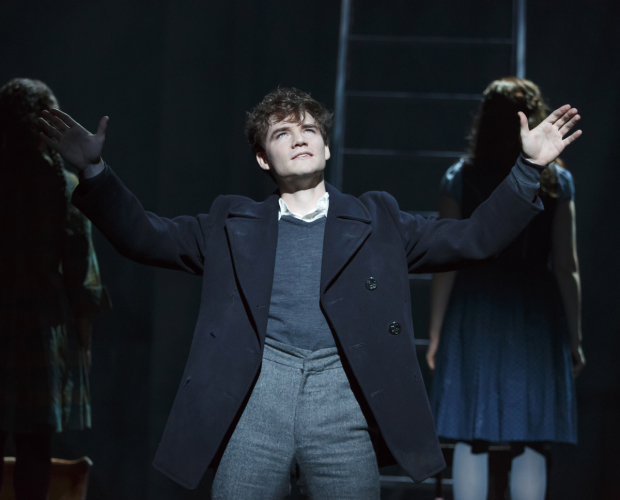 Daniel N. Durant
The Deaf West Broadway revival of Spring Awakening is packed with a slew of impressive Broadway debuts (18, to be exact), which makes it difficult to pick out a single performance. But one stand-out first-timer is Daniel N. Durant, who plays the tragically tortured Moritz. Because the production is meant for both deaf and hearing audiences, Durant has his work cut out for him, signing Moritz's dialogue as well as coordinating with his "voice" (played by Alex Boniello). Already a stage and screen veteran (Deaf West's Flowers for Algernon and ABC Family's Switched at Birth), Durant is drawing on his range of experience to create one of the most fully realized characters in this multifaceted show.
---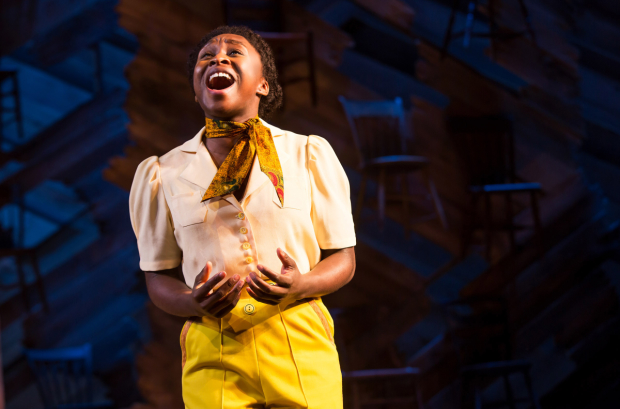 Cynthia Erivo
Cynthia Erivo is regularly garnering multiple standing ovations a night for her thrilling portrayal of Celie in the Broadway revival of The Color Purple. Her sly performance sneaks up on you until you are unable to ignore her killer pipes and irrepressible smile. Watching her is like seeing a star ascend into the heavens, a rare thing for a Broadway debut. It feels like she came out of nowhere and took her throne as one of Broadway's reigning divas. Although she has a handful of U.K. credits to her name, our sources in London tell us that she's still relatively unknown there. That being the case, can we keep her?
---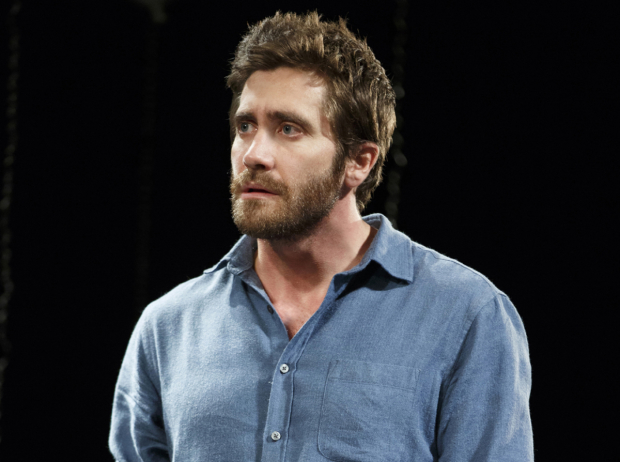 Jake Gyllenhaal
Hollywood hunk Jake Gyllenhaal has been quietly appearing onstage for years. He starred in the 2002 London debut of Kenneth Lonergan's This Is Our Youth and the 2012 off-Broadway run of Nick Payne's If There Is I Haven't Found It Yet. So when he made his Broadway debut in January opposite Ruth Wilson in Payne's brainy two-hander, Constellations, we already considered him part of the tribe. Gyllenhaal's performance was committed, daring, and incredibly sexy. As the two actors bent the laws of physics, playing out scenes in multiple parallel universes, we never questioned the authenticity of their situation, even though scenes would stop and start on a dime. That's acting and we can't wait to see more of it from Gyllenhaal.
---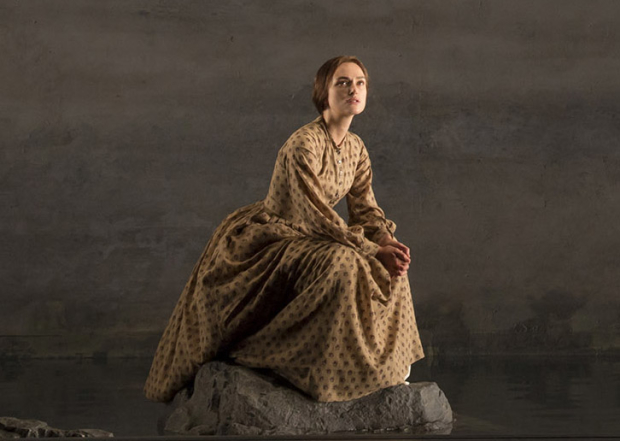 Keira Knightley
It's hard to believe Keira Knightley is only now making her Broadway debut as the title character of the dark drama Thérèse Raquin. Not only has the acclaimed film actress made a name for herself in costume dramas like Pride & Prejudice and Atonement, she's also appeared on the West End in The Misanthrope (2009) and The Children's Hour (2011). But it's this new adaptation of Émile Zola's classic novel that finally lured Knightley to Broadway, and it was worth the wait. Thérèse Raquin gives Knightley the opportunity to exercise her outstanding dramatic chops in a role that keeps her near-silent for the entire first act — and gives audiences the opportunity to see this powerhouse in action.
---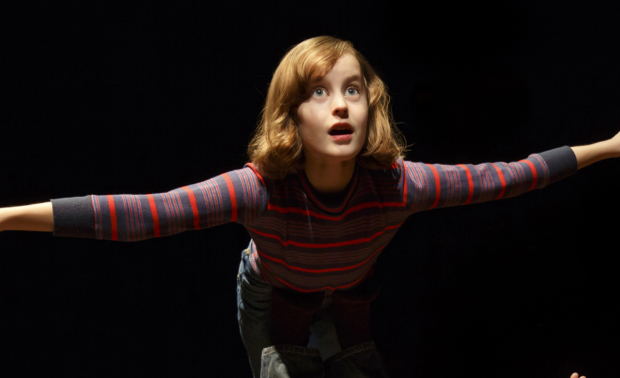 Sydney Lucas
Eleven-year-old Sydney Lucas ripped our hearts out as Small Alison in the 2015 Tony-winning musical Fun Home. Her Tony-nominated portrayal of lesbian cartoonist Alison Bechdel does not just fall into the "impressive-for-an-11-year-old" category, it tops our list as one of the most nuanced, mature, and all-around stunning performances of the year. She's sadly aged out of the role now (and is still a few years from a shot at Medium Alison), but if you missed her in Fun Home, watch this video and see if you don't need a tissue.
---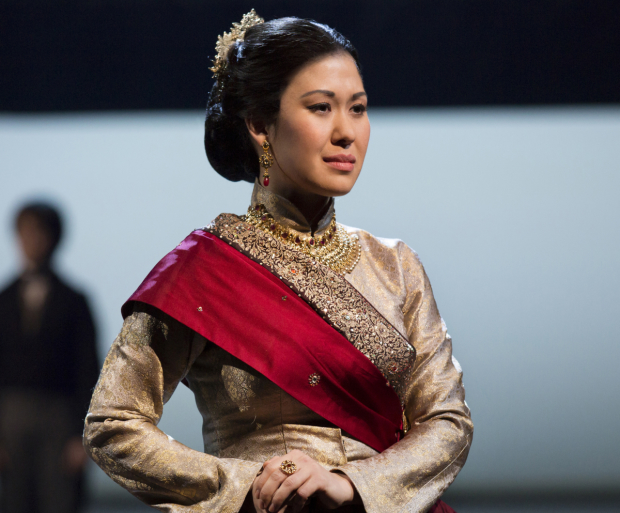 Ruthie Ann Miles
We knew Ruthie Ann Miles was a force to be reckoned with when we saw her gutsy portrayal of Imelda Marcos in off-Broadway's Here Lies Love. It was her incredibly mature and moving performance as Lady Thiang in the revival of The King and I that made it official, winning her a Tony for her Broadway debut. Her rendition of the ballad "Something Wonderful" is quite simply that: wonderful. Miles combines a powerful voice with a surprising emotional depth, making her one of the most exciting young actresses in New York. We cannot wait to see what she does next.
---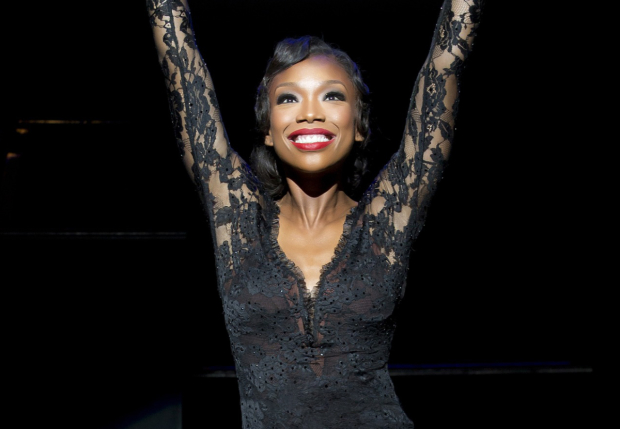 Brandy Norwood
Between the original Broadway production, the Oscar-winning film, and the current revival where celebrities have been making drive-by debuts for nearly 20 years, dozens of stars have passed through the revolving door of the murderous musical Chicago. It takes a special performance to stand out of the crowd and Brandy Norwood made an impression with her 2015 debut as Roxie Hart. With soulful riffs on the classic Kander and Ebb score and personality for miles, she put a mischievous twinkle in Roxie's eye, and for a short while, made Brandy the name on everybody's lips.
---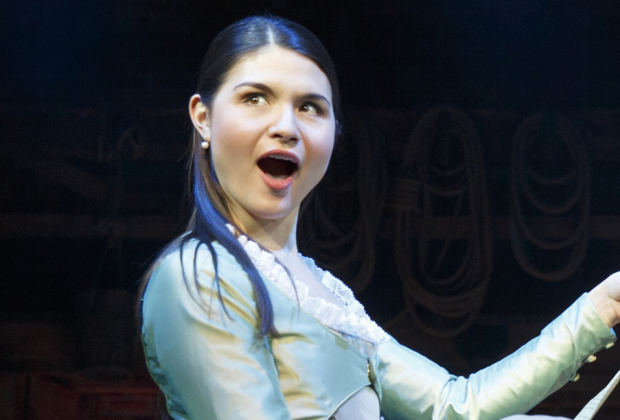 Phillipa Soo
Phillipa Soo is an emotional powerhouse with a voice sent down from heaven as Alexander Hamilton's saintly wife, Eliza, in Lin-Manuel Miranda's juggernaut Hamilton. Over the course of the show, she proves herself to be one of Broadway's most insightful musical-theater leading ladies, expertly charting the course of a young woman's journey into adulthood. She's giddy with love-at-first-sight in the Beyoncé-esque "Helpless," and turns into a blazing flame of anger during "Burn," her declaration of rage after a very public betrayal. She crumbles in front of our very eyes after a sudden family tragedy. And during the show's grand finale, she takes on an angelic presence as she comes to terms with her status and becomes the curator of her husband's legacy. Her preternatural intuition, combined with her overall luminosity, signal big things head.
---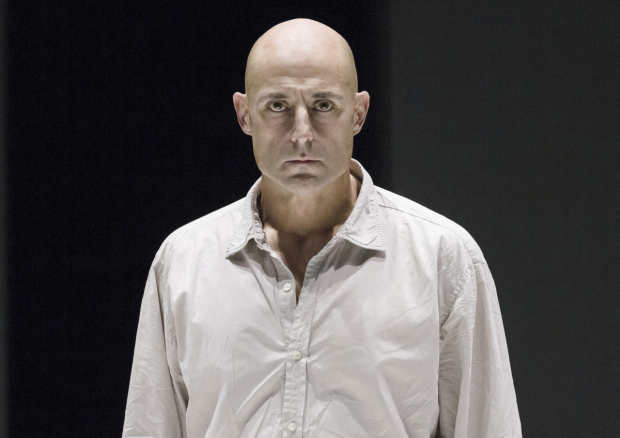 Mark Strong
Living up to his surname, Mark Strong makes an unforgettable Broadway debut as Arthur Miller's tragic hero Eddie Carbone in Ivo van Hove's brilliant reimagining of A View From the Bridge. He really does have eyes like tunnels, as one character describes them, and he imbues Eddie with an unshakable haunted quality that gets more and more painful to watch over the course of the production's two intermissionless hours. Watching Strong play Eddie is like watching a car with its brakes cut; we know there's a bloody crash coming in the near future and it's impossible to stop. He's as raw and electrifying as a boxer's uppercut, socking the audience in the stomach with a primal gut punch that leaves us gasping for air.
---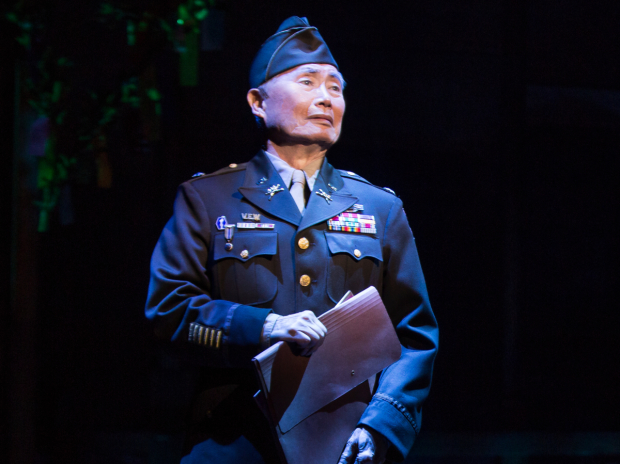 George Takei
While some Broadway dreams come true at 11, some take a little longer. George Takei proved that it's never too late when he made his debut this year at age 78, in the new musical Allegiance, fulfilling his lifelong dream not only of performing on a Broadway stage but of bringing the story of Japanese internment to the public eye. It was a long trek, but now that he's here, he's shouting his message from the Great White hilltops — and even doling out special invitations.
---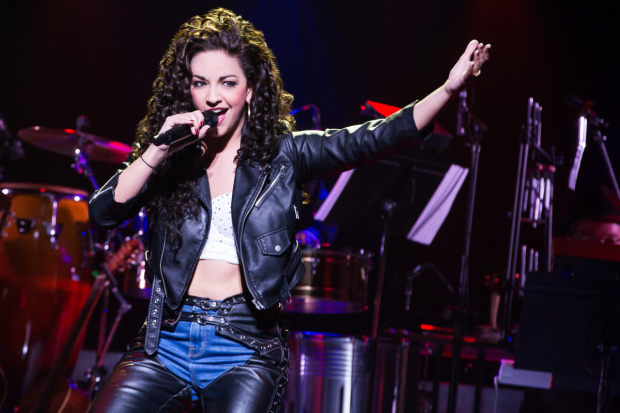 Ana Villafañe
You can say that Ana Villafañe playing Gloria Estefan in the bio-musical On Your Feet! was fated. Not only does Villafañe look and sound like Estefan in her heyday, but she was also born in Miami (where Gloria's family settled after the Cuban Revolution), and went to the same high school (though years apart). Yet it's no fluke and no mere imitation. As Gloria, she's feisty, funny, and strong-willed, with an immaculate voice and a willingness to plumb dark emotional depths (especially after the bus accident that nearly sidelined Estefan's career). More important, she's luminous: When Villafañe is onstage, you can't take your eyes off her. She's a real find, and by the end of the night, she proves herself to be a leading lady of the highest caliber.