Story of the Week: Musicians' Union Clashes With Here Lies Love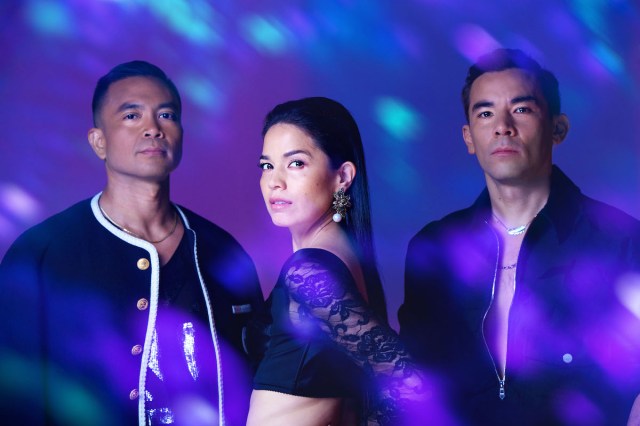 Here Lies Love, the musical by David Byrne and Fatboy Slim, is poised to become the most significant new Broadway show of the summer — but a major hurdle has appeared on the road to opening night. On May 30, Local 802 of the American Federation of Musicians (the union that represents Broadway musicians) denounced the producers' intention to use prerecorded tracks rather than live musicians.
Story of the Week will explain the conflict and assess the arguments made by both parties. But first, a little background:
What is Here Lies Love?
This immersive dance musical invites the audience to party with Imelda Marcos as it tells the story of her rise from provincial obscurity to the apex of political and cultural life as first lady of the Philippines alongside her husband, the authoritarian Ferdinand Marcos. It also recounts the 1986 People Power Revolution, an outpouring of rage that ousted the Marcos family from power, but not forever (their son, Ferdinand "Bongbong" Marcos, is presently serving as president).
Almost entirely sung-through, it features electronic music by David Byrne (American Utopia) and Fatboy Slim. I loved the show during its initial off-Broadway run at the Public Theater, praising its infectious dance score as well as its astute take on the role of personality in modern politics.
That original production featured a cast singing live to prerecorded tracks in a nod to karaoke, a national pastime in the Philippines. This was also the case during subsequent runs in Seattle and London, and the producers (led by veteran producer Hal Luftig) have no plans to change that for the move to Broadway — which is a problem for Local 802.
Why is the musicians' union objecting to Here Lies Love on Broadway?
Local 802 objects to the production because its members have been excluded, and according to its contract with the Broadway League, musicals in the Broadway Theatre (where Here Lies Love is set to begin previews June 17) require the employment of no fewer than 19 union musicians.
The producers are clearly in the wrong and just need to hire 19 musicians, right?
Maybe not. The two parties have been negotiating for months, but after Local 802 publicly aired its grievances, the producers responded with their own statement arguing that the prerecorded tracks are essential to the "karaoke genre" as well as the artistic vision of the composers and director Alex Timbers (a cast member plays an acoustic guitar during the late number "God Draws Straight" and this is meant to represent the breaking of Imelda's disco spell over the country).
They cite language in the union's collective bargaining agreement that allows for "special situation" reductions in the required number of musicians based on "(i) the musical concept expressed by the composer and/or orchestrator; (ii) whether the production is of a definable musical genre different from a traditional Broadway musical; (iii) the production concept expressed by the director and/or choreographer." Lawyers, of course, are the only major group of American workers without the need for a union, as their own vague contract language ensures untold billable hours.
A "special situation" cannot be declared unilaterally and a request for such an exemption must be submitted to a panel that includes representatives of the Broadway League, Local 802, and neutral observers. Parties can appeal that panel's decision in arbitration. According to the most recent statement from the producers of Here Lies Love, that panel has not even convened yet and the show begins performances next Saturday, which explains why this conflict has spilled into the public.
So what happens next?
Local 802 is preparing for war with a website and petition denouncing Here Lies Love for "single-handedly undermining the 157-year history of live music on Broadway." It argues that it is protecting consumers from paying the high price of a Broadway ticket for a show that doesn't feature live music — essentially a cheapening of the form. Of course, prerecorded music is not a public health risk, like defective airbags or arsenic in your cereal, and there is a very good way to measure the public's tolerance for it: the box office.
"We'll be in the streets protesting, but more importantly, we're going to be all over the media, telling the world that this show is ripping off the public," Local 802 President Tino Gagliardi wrote in his June President's Report for Allegro, which reads somewhat like a ransom note. "If any show tries this in the future, they'll see the consequences."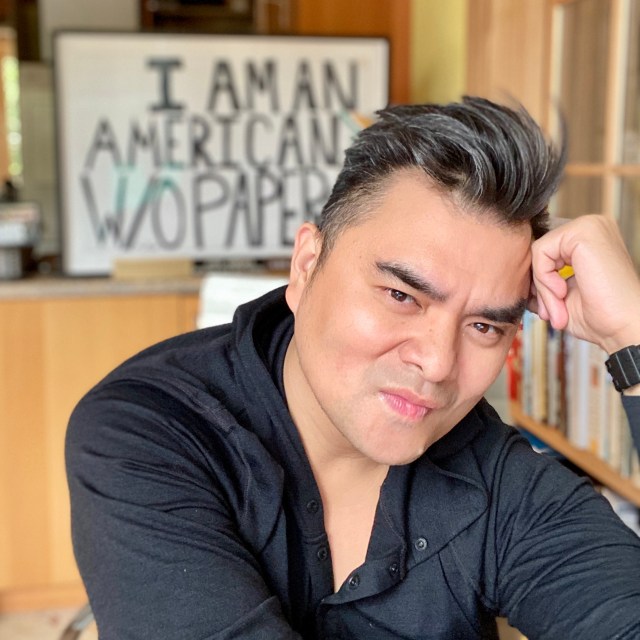 The response from producers has been equally overwrought: "To us, that is the coded language of exclusion," producer Jose Antonio Vargas said in a recent interview with Variety in which he argued that karaoke is an essential part of Filipino culture. "Them saying that karaoke is not a valid piece of art reeks of marginalization. This idea that we are somehow cheapening the art with it is just deeply insulting and offensive."
This line of argument strikes me as cynical. Vargas (a longtime journalist who has his own experience dealing with a difficult producer) is well aware that accusations of racial and ethnic insensitivity have currency in the theater, which has wholeheartedly embraced the trappings of race-consciousness that emerged in the wake of the 2020 George Floyd protests (land acknowledgments, anti-racist workshops, affinity group nights). Suggesting that your opponent is a bigot is an underhanded way to shut down legitimate debate — in this case about workers' rights and a collective bargaining agreement that was negotiated in good faith. Gagliardi was rightly incredulous when he responded, "They're trying to pull some kind of cultural card on this? Are you kidding me?"
It's difficult to accept that an old pro like Hal Luftig didn't anticipate this conflict, or couldn't have lobbied for a "special situation" panel to be convened earlier. Does he view Here Lies Love as an opportunity to stretch the "special situation" clause to its maximum extent? Shows that receive this designation typically use it to reduce the number of musicians, not eliminate them entirely (although the producers would counter that they already have three "actor-musicians" in the company). If the producers of Here Lies Love can successfully argue that canned music is essential to their artistic vision, what's to stop future productions from making that exact same argument? Since the show is about to begin previews without any of this being resolved, the producers also seem to be betting that the union won't be able to muster much resistance to their unilateral reinterpretation of the collective bargaining agreement.
As Local 802's president, it is Gagliardi's job to disabuse them of that notion, and no one can blame him for doing everything he can to forestall a precedent that could see even more of his members replaced by prerecorded tracks. His concerns about automation are not very different from those expressed by the Writers Guild during the ongoing strike. In the age of ever-advancing AI, none of our jobs are safe. Unions act as an important check on this kind of technological disruption.
Still, some of Gagliardi's public statements have undermined his cause by casting his organization as an obstacle to necessary progress. In responding to the argument that Here Lies Love has been produced elsewhere with prerecorded tracks, Gagliardi quipped, "Terminal 5, I understand, is looking for people to rent their place. And maybe that's the more appropriate spot for something like this."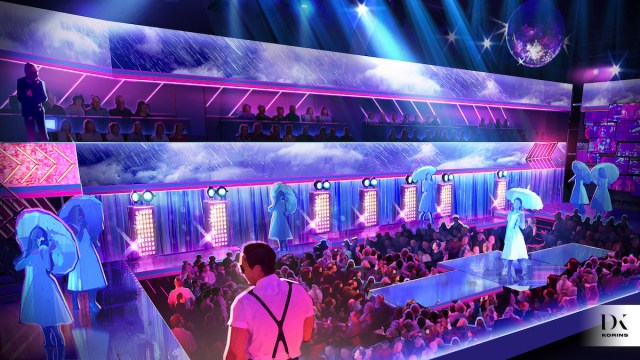 His words may prove prophetic. If a heavily unionized, regulated-to-death Broadway is unable host innovative shows like Here Lies Love, the next generation of theatrical producers may decide that Broadway isn't the right place for them. This will inevitably result in a more homogenous Broadway with fewer shows, dwindling audiences, and fewer opportunities for musicians in the long run. Art cannot flourish in an iron box, and it certainly shouldn't be constrained by the limited imaginations of attorneys from the previous century.
The producers of Here Lies Love have already made a significant investment in expanding the definition of what a Broadway show can be by ripping out the orchestra seating in the Broadway Theatre and turning the floor into a nightclub. If the show proves to be a flop, I suspect it will be a long time before anyone tries anything like that again. So this public feud couldn't be coming at a worse time.
Right now, both parties are engaging in the kind of zero-sum brinksmanship that has become all too familiar in our national politics: Fight like hell for total victory until the moment right before we crack our skulls on the debt ceiling. This is no way to run a country, and it shouldn't be how we run Broadway. Both sides are going to have to give something up, which probably means the producers of Here Lies Love will have to hire more musicians (although the number isn't likely to be 19). Whatever the compromise ends up being, I sincerely hope both parties take a step back and find it before this gets any uglier.
UPDATE (JUNE 9, 2023 6:00PM): The producers of Here Lies Love have released the following statement announcing an agreement with Local 802: "On behalf of our entire cast, company and creative team, we have reached an agreement with Musicians Union Local 802, per the collective bargaining agreement. We look forward to welcoming audiences to experience the revolutionary musical experience that is Here Lies Love at the Broadway Theatre beginning on Saturday, June 17." According to a separate announcement from Local 802, this will involve the hiring of 12 musicians.