Story of the Week: Is Audible Angling to Be the Theater's Next Powerhouse Producer?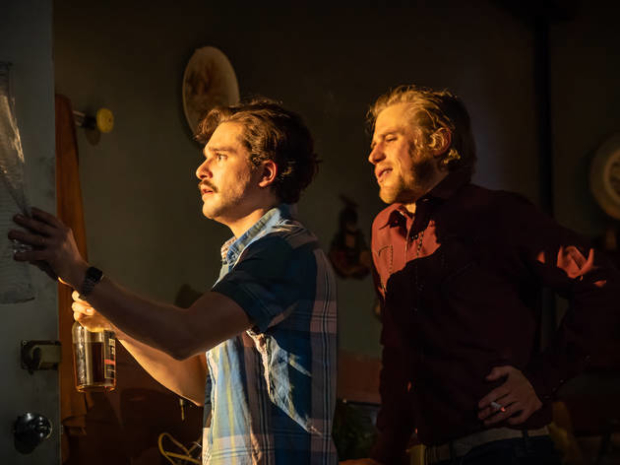 Just yesterday, Audible announced plans to release an audio version of the London revival of Sam Shepard's True West, starring Johnny Flynn and Kit Harington (best known for his portrayal of Jon Snow on HBO's Game of Thrones). This is only the most recent overture that the audiobook company has made toward the theater audience, having released in the past year alone audio versions of Neil LaBute's All the Ways to Say I Love You (starring Judith Light) and John Lithgow's Stories by Heart. Audible is quietly yet deliberately staking a claim onstage, raising a question: How will its presence shape the kind of work we will see onstage in the years to come?
What is Audible?
Audible is the world's premier purveyor of spoken audio entertainment. That includes audiobooks, podcasts, and audio versions of newspapers and magazines. Perhaps you've listened to one of their products on a road trip or during a long commute.
In 2008, Audible was purchased by Amazon, the tech behemoth responsible for roughly half of all US online retail sales in 2018. You can buy almost anything on Amazon, so it isn't far-fetched to imagine a future in which one can purchase an audio recording of every published play alongside the script.
But Audible isn't only recording work that already exists. In the last year, it has stepped onto the theater scene in a big way with its own live productions.
Where can I see an Audible show?
Last March, Audible produced its first off-Broadway show with a 10-week run of David Cale's Harry Clarke (starring Billy Crudup) at the Minetta Lane Theatre. Since then, Audible has become the primary tenant of the Minetta Lane, raising its theatrical profile while benefiting a space that was previously dark for much of the year.
Long the site of vanity projects like The Portal: A Modern Shamanic Journey, the Minetta Lane has transformed into the most important venue for solo performances off-Broadway thanks to Audible. In just the past year, it has played host to Dennis Kelly's disturbing psychodrama Girls & Boys (starring Carey Mulligan) and Aasif Mandvi's warmhearted immigrant dramedy Sakina's Restaurant. The theater is currently home to Colin Quinn and his stand-up comedy routine Red State Blue State.
The next announced production at the Minetta Lane is Chisa Hutchinson's solo play Proof of Love, which will represent a major step for Audible as the inaugural show in its Emerging Playwrights program. If all goes according to plan, Proof of Love will be the first of many Audible-commissioned shows: Last year, the company announced that it would set aside $5 million to support playwrights in the development of new works — stage plays that obviously translate easily into the audioplay format.
How many playwrights are receiving money from Audible?
Currently, there are 25. The first batch of 15 writers was announced a year ago and includes Leah Nanako Winkler (God Said This), David Rossmer (currently starring in his off-Broadway musical The Other Josh Cohen), and Nassim Soleimanpour (who is also performing off-Broadway in his two-hander Nassim).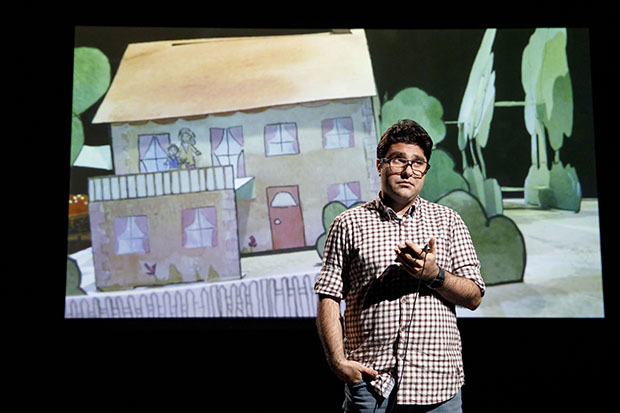 Last week, a second class of 10 was announced, including Christopher Chen (Caught and the upcoming Passage) and Mike Lew (Teenage Dick). You can see the complete list of writers here.
What does this mean for the theater?
Most immediately, we can expect to see a healthy stream of writers, performers, and audiences flow into the Minetta Lane Theatre. Similarly, we can expect to see those productions and more translated into audio form. Audible has a growing list of its theatrical endeavors here.
It might also mean we'll see a glut of new solo shows from young writers hoping to benefit from Audible's largesse. Through Amazon Studios, the massive resources of the Internet's biggest retailer have contributed to a huge increase in the volume of film and television "content" available to American viewers. There's no reason to think the same wouldn't be possible for theater in both a live and audio format.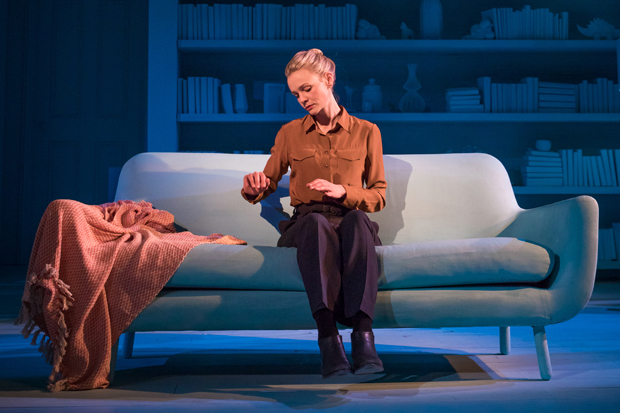 It would be thrilling to see Audible move beyond solo shows and lead a renaissance of multicharacter audio dramas. In the early 20th century, radio plays like Wyllis Cooper's Lights Out and (infamously) Orson Welles's The War of the Worlds were all the rage. Even revered dramatists like Samuel Beckett, who penned Embers for radio in 1957, dabbled in the form. While the advent of television dampened public enthusiasm for radio, it didn't manage to kill it entirely.
Cassandras have falsely heralded the doom of live theater since long before the 1950s, but it has survived and thrived despite competition from film, radio, television, and video games. In fact, the theater is richer today because of cross-pollination with those mediums. There is something delicious about the idea of live theater leading the vanguard in an audio revolution, as the revenue from those audioplay sales filters back to the stage — symbiosis at its best.