Stars in the Night Faces Cloudy Conditions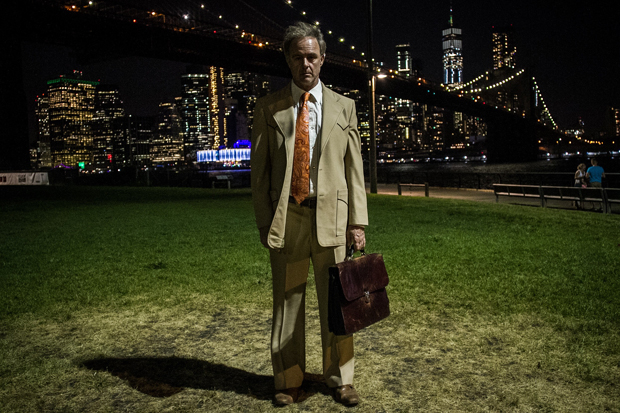 Creators of immersive theater too often fall under the mistaken impression that the very novelty of the experience absolves them of the responsibility of creating a good play. That certainly seems to be the case with Stars in the Night. Billed as an "intimate immersive production," this glorified walking tour is currently stumbling through the streets of DUMBO.
It wasn't initially created with Brooklyn in mind: Devised by the Los Angeles-based Firelight Collective (Firelight's co-artistic directors Stephanie Feury and Nathan Keyes directed this production), Stars in the Night originally played the Hollywood Hills, where its dreamy, slightly incoherent tone might have conveyed a David Lynchian mystique. If so, it hasn't carried over to New York.
We can sense from the earliest moments that Stars in the Night fits uncomfortably in its new environment, and that no serious effort has been made to ease the transition. Twelve audience members are greeted in a secret meeting point by the Man in the Orange Tie (a harried-looking Matt Brown). This rumpled Southern traveling salesman in a khaki suit leads us on a brisk walk along the Brooklyn waterfront, stopping intermittently to dispense deep-fried banalities about his true love, a girl who smelled like lilac. He lost her long ago, we are told, but the stars still help him to recall his former passion. Ominously, a thick overcast the night I attended prevented us from seeing a single one.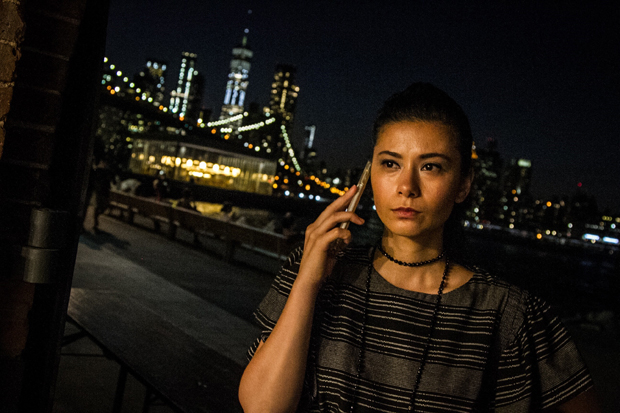 He soon leaves us and we meet other characters: a skater (William Nicol) inexplicably clad in a nón lá searching for his lost sister, followed by a young woman (Jennifer Sacks) carrying on a painfully protracted one-sided phone call. Unfortunately, large chunks of their speech take place directly under the Manhattan Bridge, leaving the actors struggling to compete with the roar of the passing D train. We catch about 50 percent of their lines.
That's not to say that the moments of aural clarity are particularly illuminating. Much of the script feels like it was written from the perspective of an alien whose only evidence of human civilization is a small treasury of Lifetime movies, with clichés filling in for actual plot. The young caller screams in frustration after a conversation with mom, consoling herself with interpretative dance. A wild-eyed woman in a sheer dress (Deanna Noe) speaks glowingly of her affair with a married man (David Haley), and tells us that we are all made of stars. Naturally, the wife (Allison Byrnes) discovers everything and lashes out: "You're a piece of sh*t," she whisper-screams at her husband, "who makes everyone feel like they're going down to crazy town." You tell him, sister.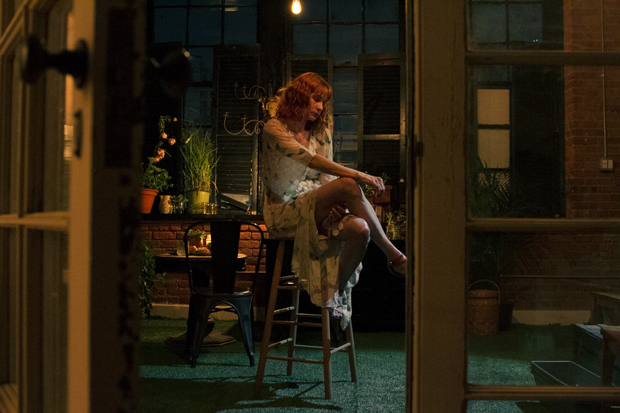 Feury and Keyes seem to have set out to create a cast of characters whose connection is slowly revealed by the end, reinforcing the "we are all stars" motif. They also seem to have bitten off more that they could chew in this endeavor, with only the latter third of the play feeling fully developed. Their lackadaisical direction hasn't helped matters, with most of the performers appearing overwhelmed by the task of leading the audience down DUMBO's cobbled streets while delivering their head-scratching lines.
The one exception is Davonna Dehay, who plays a Brooklyn real estate agent with authentic mania. Her job is clearly just to get us from one set to the next, but she does so with such over-the-top panache that we're temporarily able to laugh and actually enjoy ourselves at this mostly awkward event. Even she can't compensate for this play's thud of a landing, however: Shoving programs into our hands, she quickly turns tail and runs away from the 12 befuddled audience members. I can't say I blame her: I wish I could have done the same thing.